Opioids vs Ibuprofen for Surgical Recovery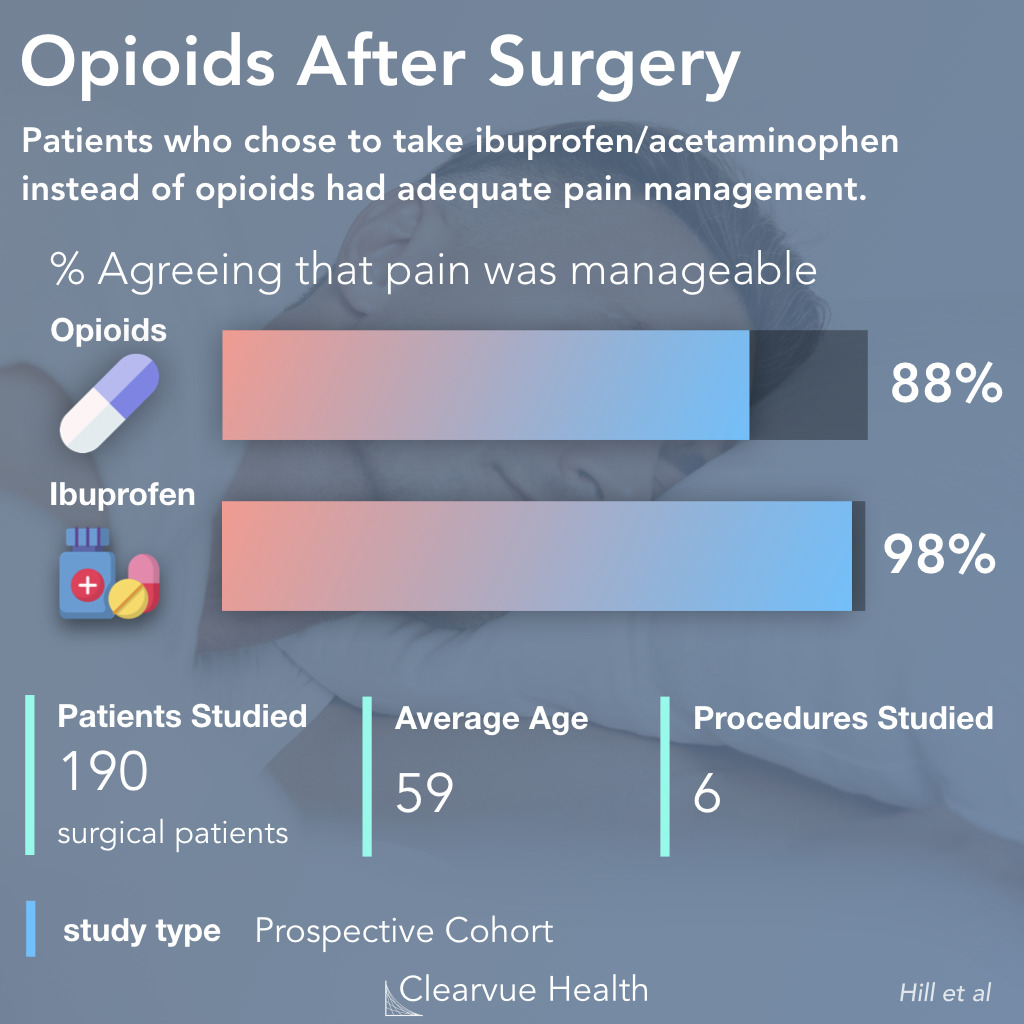 While imperfect, opioids have been a great tool for many people who need serious pain relief. However, some experts are concerned that we are prescribing too many opioids to too many people who may not need them and may not have wanted them.
Doctors routinely prescribed patients with opioids after surgery whether they ask for them or not.
New research is calling into question this standard of care.
Pain tolerance varies immensely from person to person. It is not a measure of strength or willpower, rather it is just another way that we differ from each other similar to height or shoe size.
A new study shows that for some but not all patients, ibuprofen and acetaminophen can be just as effective as opioids when it comes to pain relief.
Patients who volunteered and agreed to take mostly ibuprofen and acetaminophen after surgery had less pain than patients who needed opioids during surgical recovery.
This shows that for some, opioids may not be necessary. For others, opioids are a necessity and should be given if asked for.
How Many Opioid Pills Do You Need for Surgical Recovery?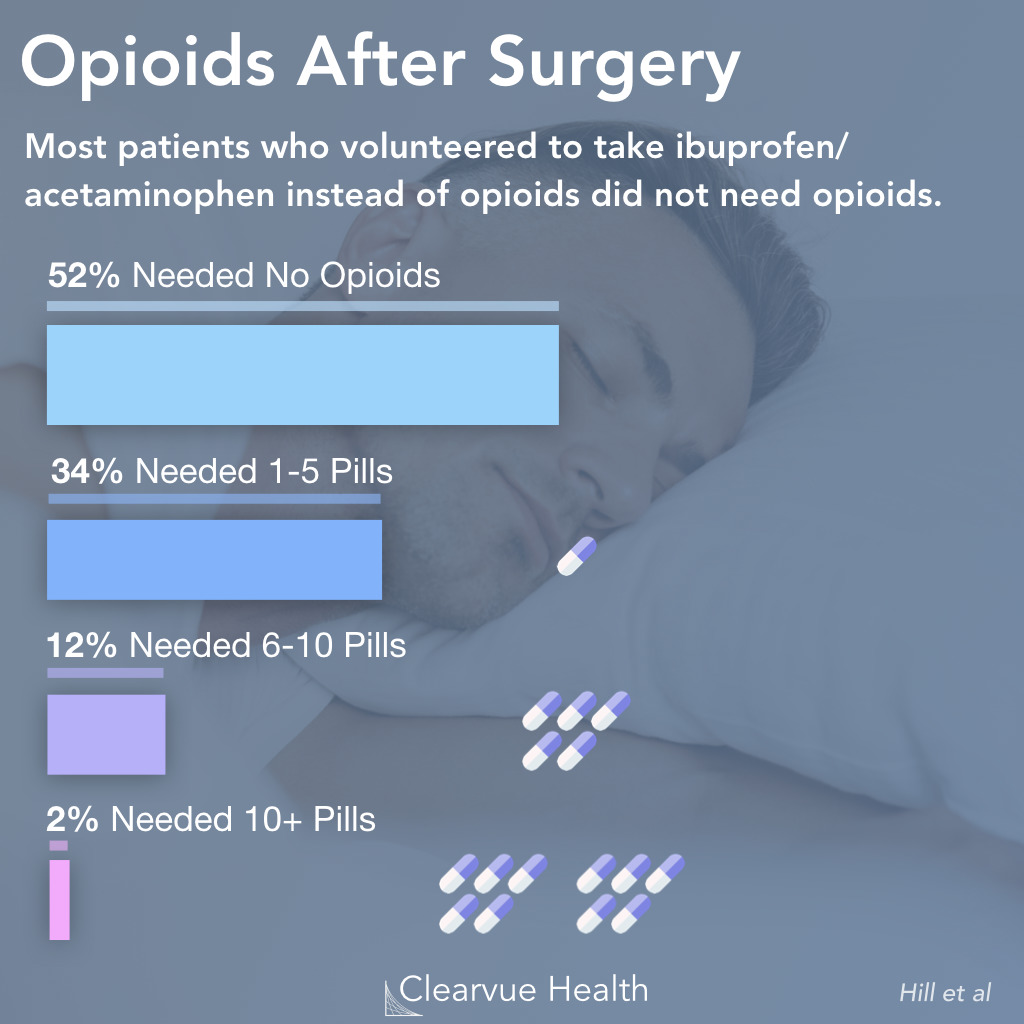 This study was comprised of volunteers who had relatively less invasive surgeries. They were offered this treatment as an alternative to regular opioid pain management.
They still had access to opioids it when they needed it, since the goal for all of these treatments is to manage pain. However, they were given a choice as to when and how many pills they wanted to take.
The majority of patients who were offered an opioid optional treatment took no opioids at all. 86% took fewer than 5 pills.
Quality of Life and Satisfaction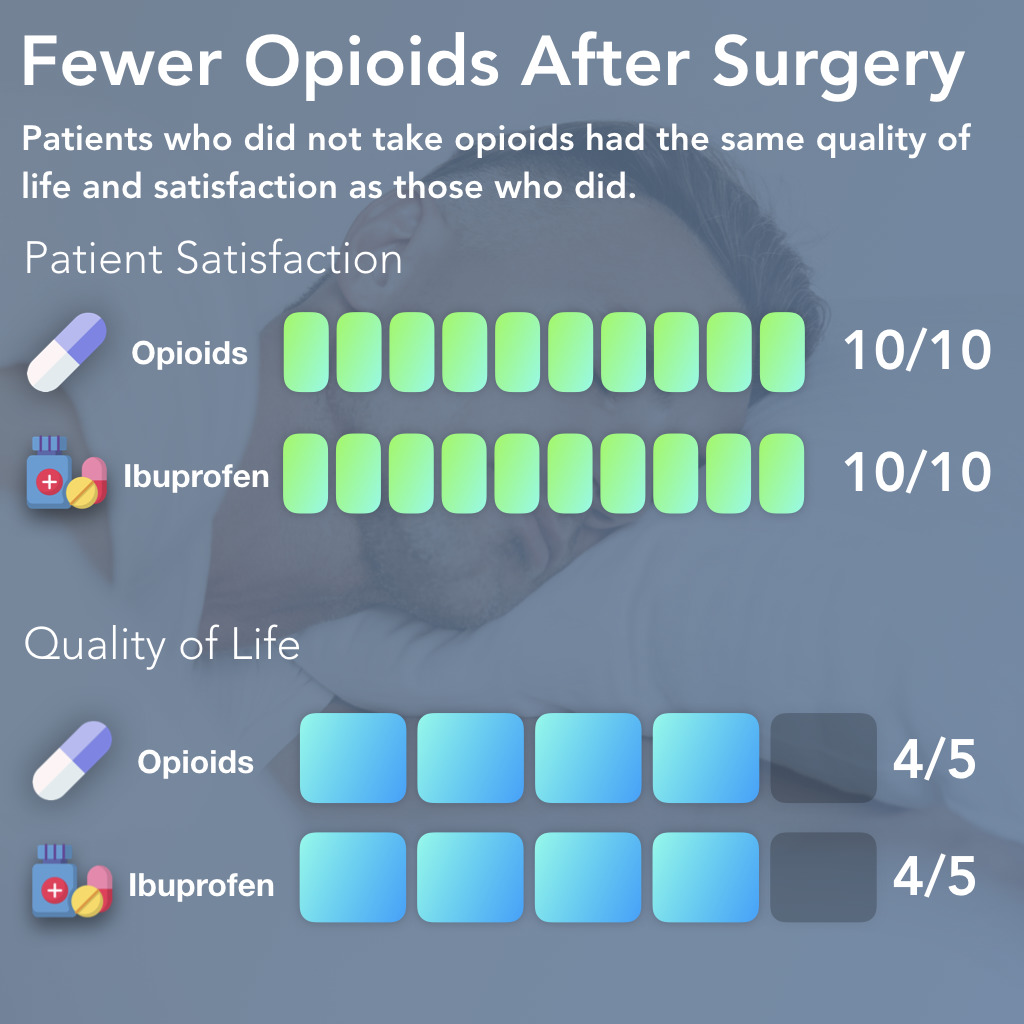 Patients who did not take opioids reported just as much satisfaction and quality of life as patients who took opioids.
This means that for those of us who are able to recover from surgery without opioids, we may be able to do so with minimal impact on our well-being.
Data on Surgery Type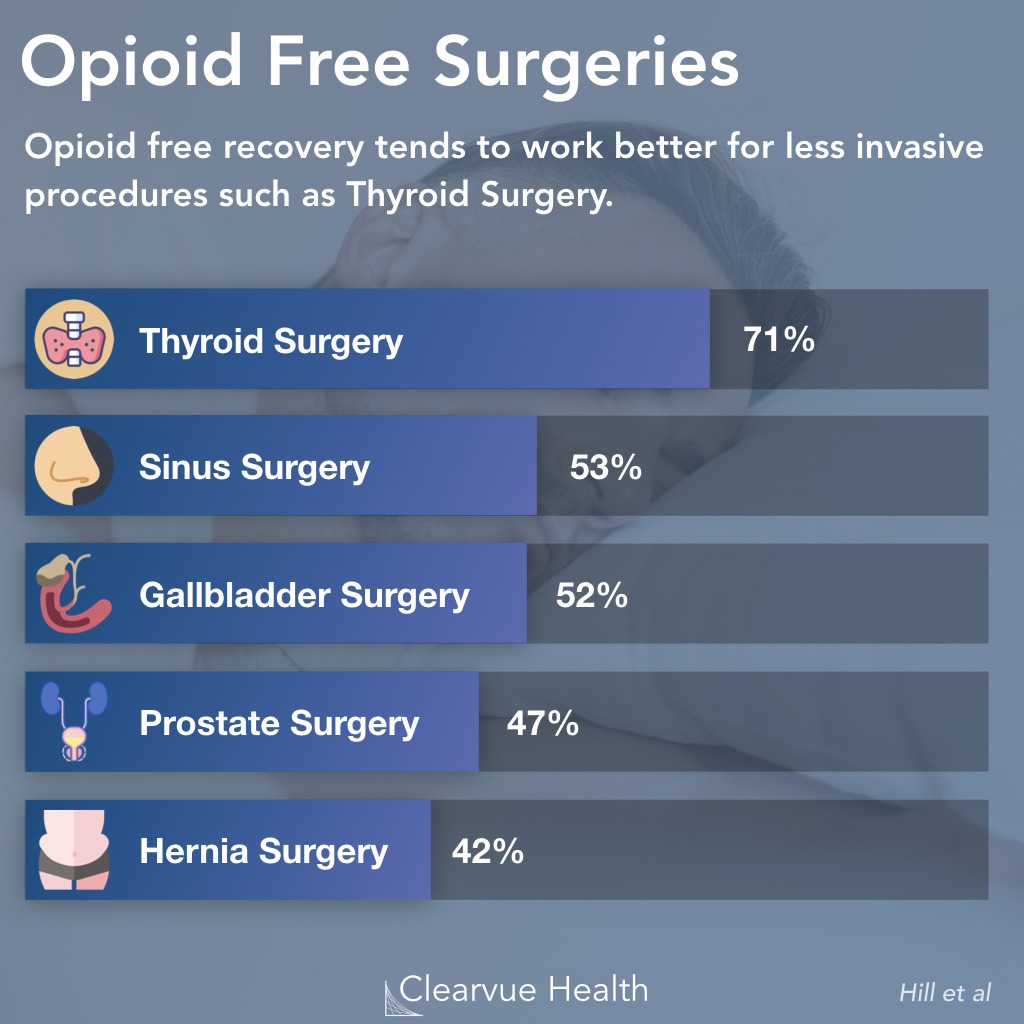 Patients who had thyroid surgery and sinus surgery were the most likely to successfully recovered from surgery without needing opioids.
While not a perfect study for comparisons of surgeries, data on how patients and different procedures performed does provide insights on which types of procedures may be relatively less painful and better candidates for opioid free recovery.
Keys to health
This research shows that for some people with high pain tolerance, opioids may not be a necessity even after a surgical procedure.
None of this suggests that opioids should be restricted from patients recovering from surgery. In fact, as shown by the data above, many patients who volunteered to take fewer opioids still needed to take as many as 10 pills for breakthrough pain. Any surgery is going to be invasive and is going to cause significant pain during recovery.
Instead, this research suggests that opioids and pain management should be a choice based on a person's own pain tolerance and preferences.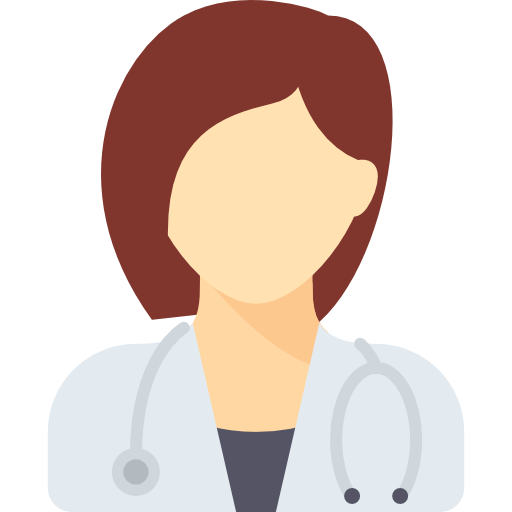 Expert Opinions