Total Healthcare Spending in the United States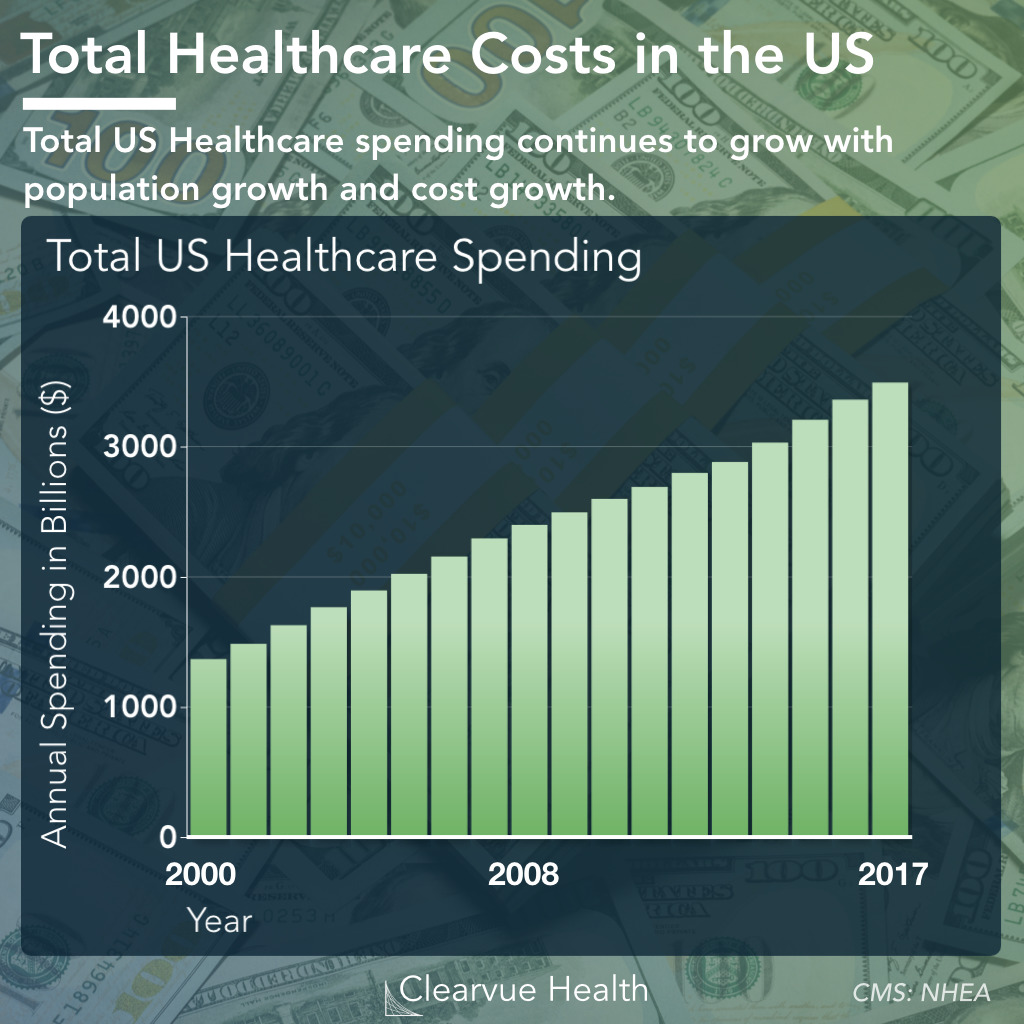 The United States spends more than other country on healthcare. Costs have only continued to grow.
The United States spent over $3 Trillion on healthcare in 2017. By 2020, the United States will likely spend closer to $4 Trillion per year.
However, not all the figures are negative. Depending on how you analyze the data, there are some silver linings in this rather large gray cloud.
There are some signs that we may be making progress in at least slowing down our enormous healthcare spending.
Source: National Health Expenditure Data
Per Capita Healthcare Spending in the United States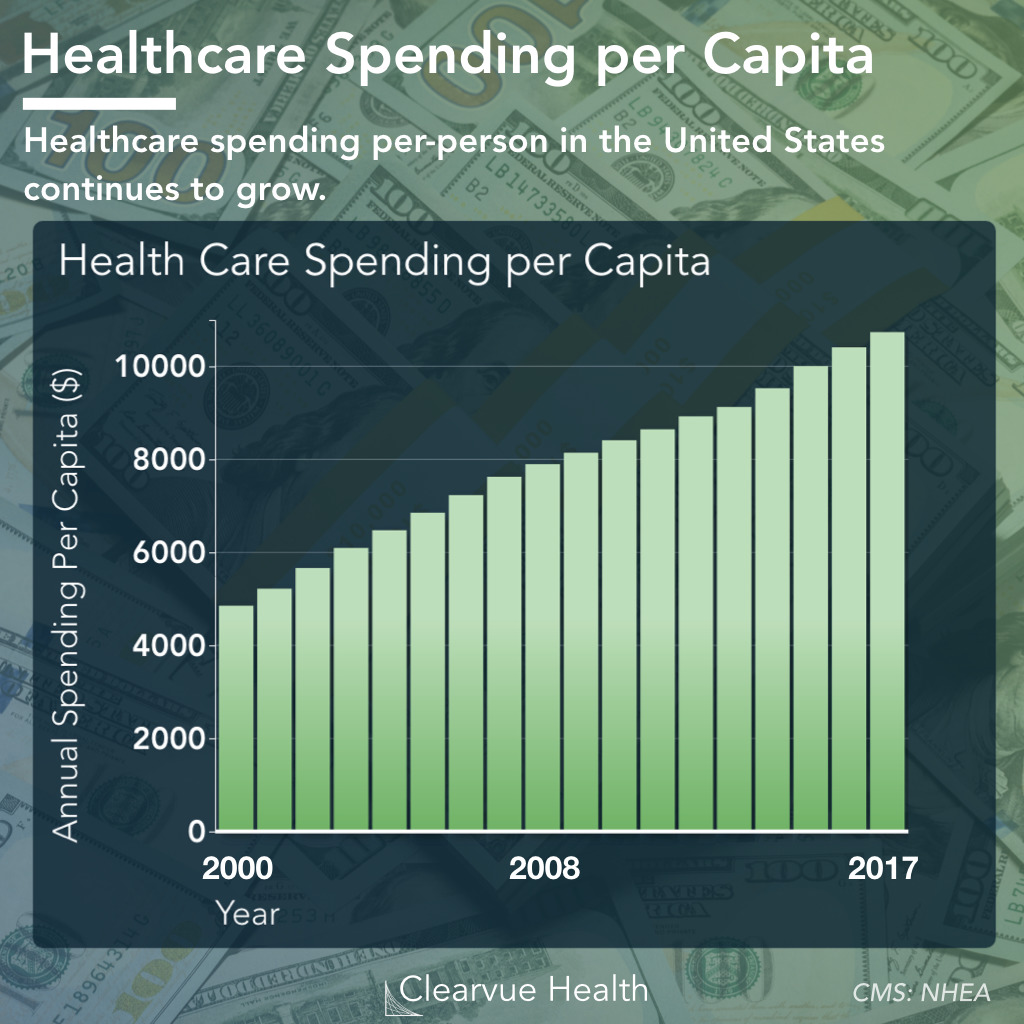 The over $3 Trillion we spend on healthcare every year as a country is an unfathomablely large number for many people. The number is so huge that we run out of things to compare it to. For most of us, we are accustomed to thinking in 5 figures or 6 figures. 13 figures is beyond comprehension for most.
Once we divide this number by the US population, we come to a much more comprensible $10,000+ per person spent on healthcare.
This is still a substantial figure. Just to put this in perspective, China, the world's second largest economy, has a GDP per capita of just under $9000 a year. This means on a per-person level, the United States spends more on healthcare alone than China's combined economic output. (Of course, China's overall economy on a national level is larger than our healthcare system due to its larger population)
Healthcare Spending vs GDP Growth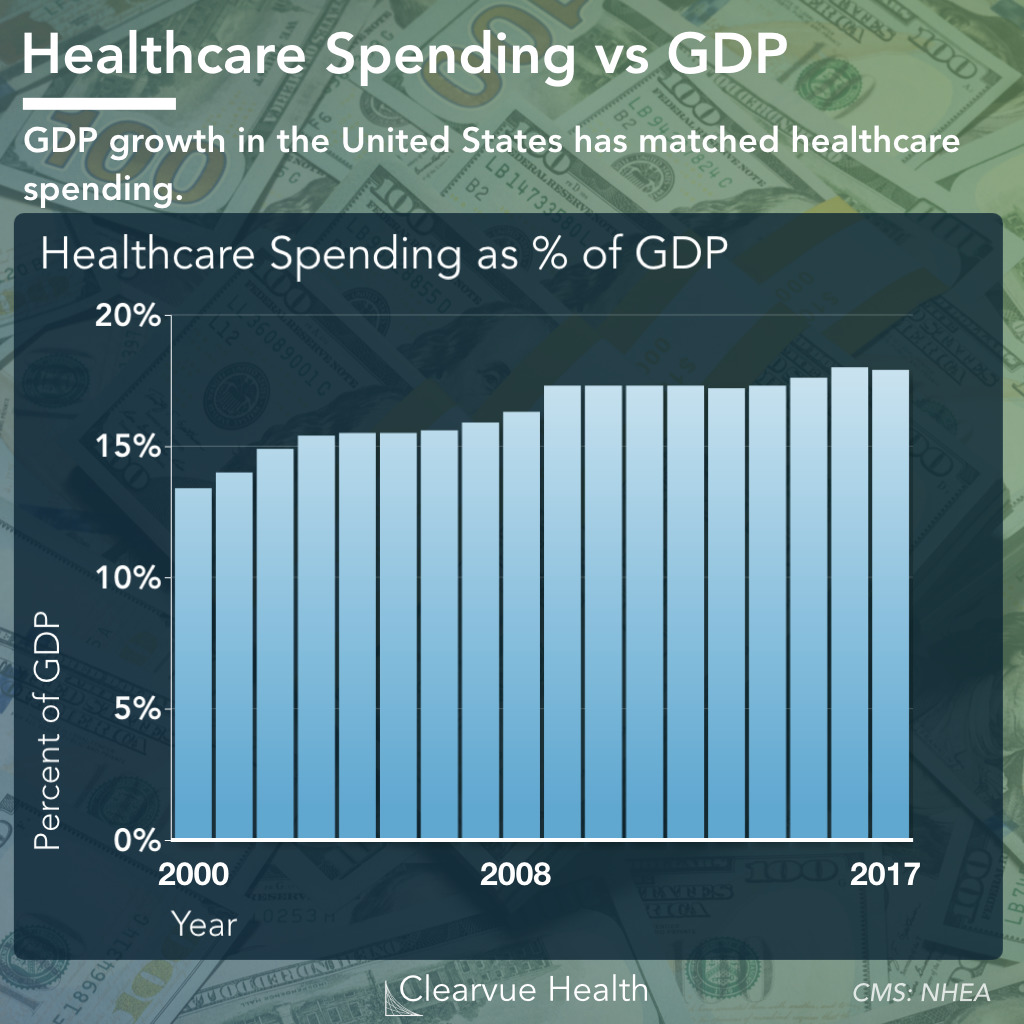 The good news: The United States economy is keep up with healthcare cost growth, for now at least. As a percentage of GDP, healthcare spending has tapered off. Right now, we spend just over 15% of our nation's GDP on healthcare, and this number appears stable. This means that while our healthcare costs grow, our country produces more income as well to fund it.
However, we cannot take this for granted, as healthcare costs don't necessarily decline during recessions. As GDP falls in a recession, healthcare spending often continues to grow. If tough times, most families often cut vacations and cars first and healthcare spending last. Cancun can wait for an economic recovery, cancer cannot.
Annual Growth Rates of Healthcare Spending in the United States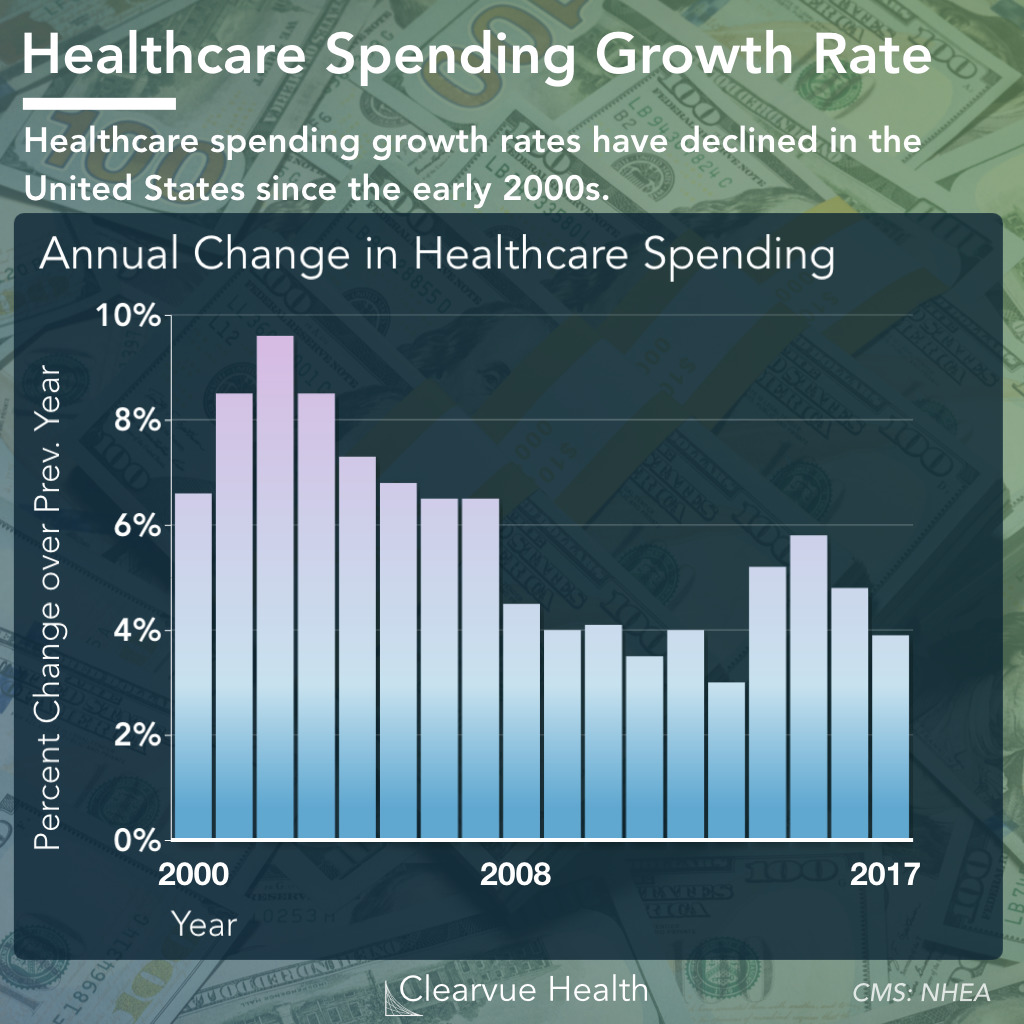 In the 90s, one study projected that the United States would spend nearly 1/3rd of it's GDP on healthcare by 2030 if trends at the time had continued.
"
If current laws and practices continue, health expenditures in the United States will reach $1.7 trillion by the year 2000, an amount equal to 18.1 percent of the Nation's gross domestic product (GDP). By the year 2030, as America's baby boomers enter their seventies and eighties, health spending will top $16 trillion, or 32 percent of GDP.
Burner et al
Source: National health expenditures projections through 2030
Fortunately, we did get better at controlling healthcare costs.
While healthcare costs continue to grow, healthcare cost growth per year appears to have slowed down in the past decade. Percent annual growth peaked at nearly 10% in 2002. In 2017, it was just under 4%.