One Pill Heart Disease Prevention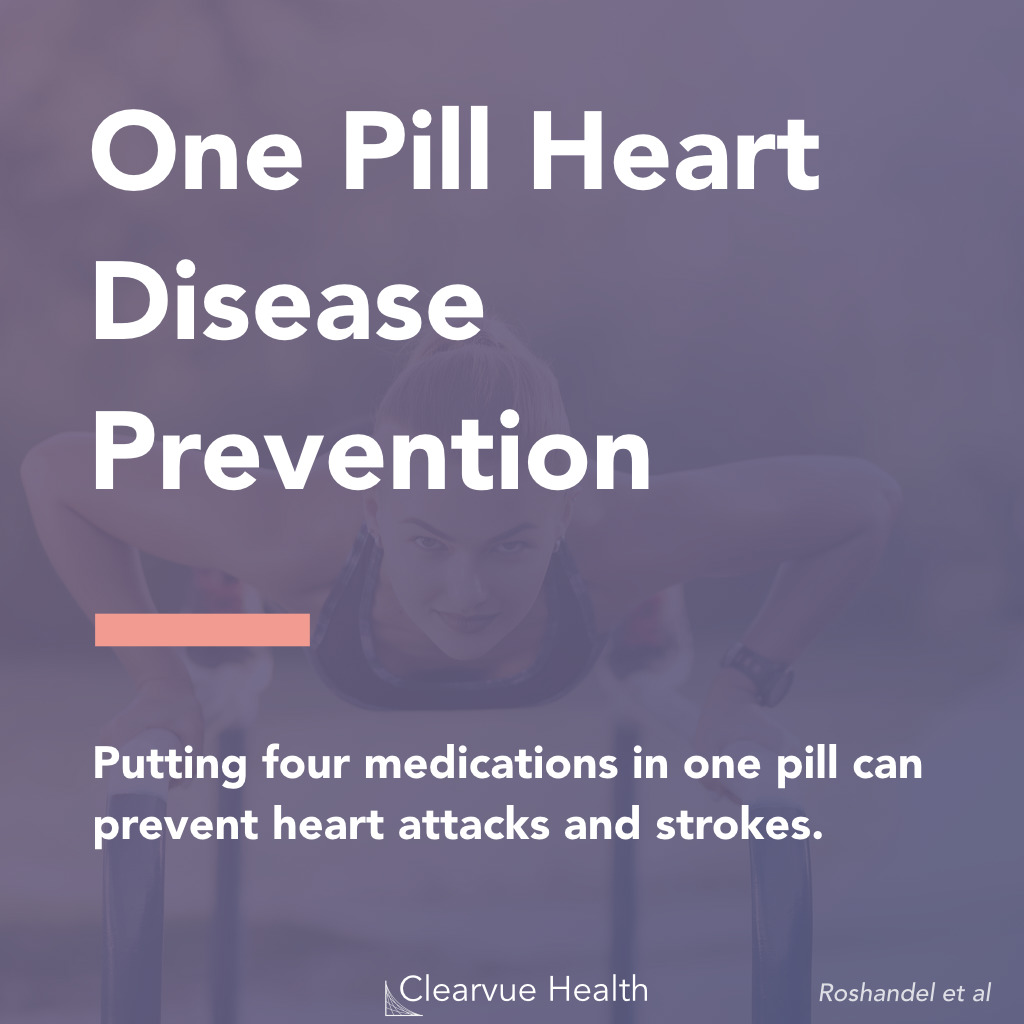 Heart disease is the leading cause of death in the United States. It is fortunately largely preventable. The risk factors for heart disease have been known for years. Common medications for blood pressure and blood lipids can play a pivotal role in reducing heart attack risk. The challenge has been getting patients to take these medications regularly.
Effectiveness of Single Pill for Heart Disease Prevention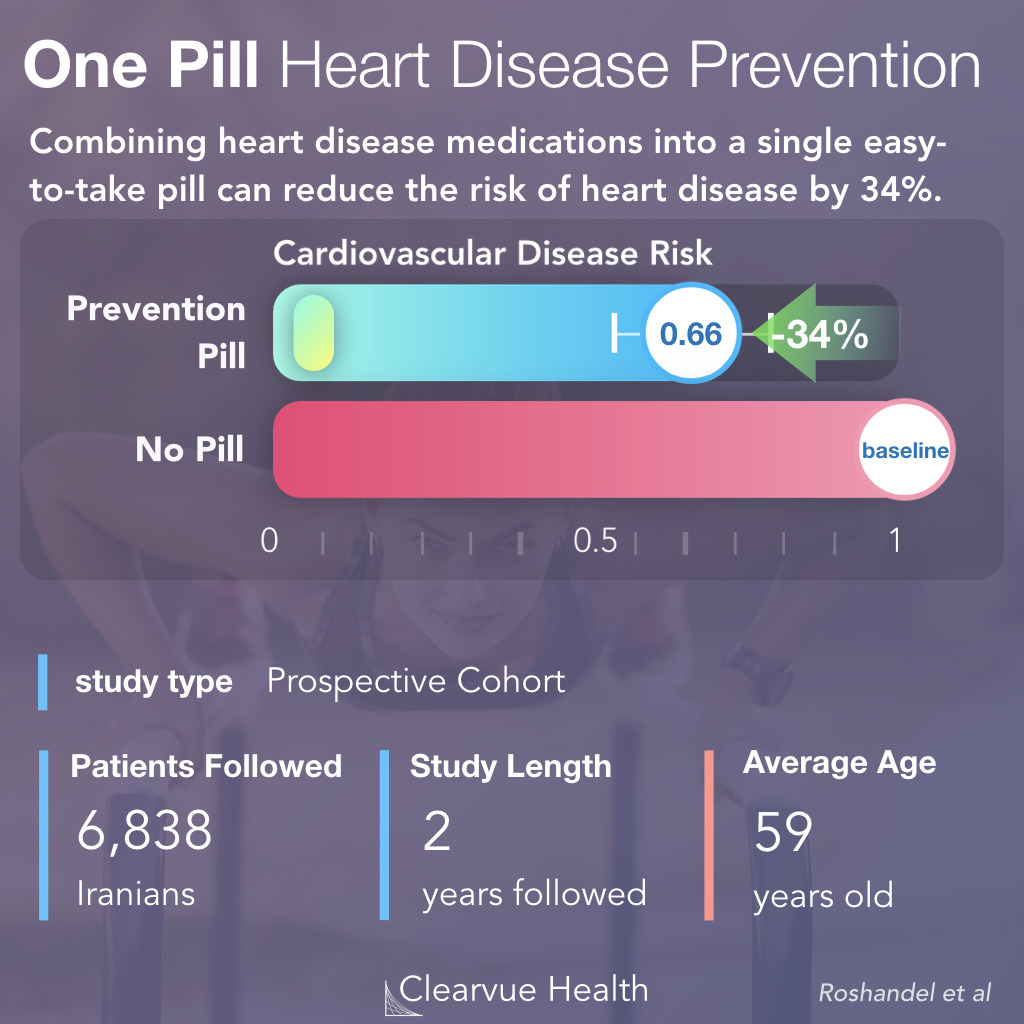 In a study of nearly 4,000 volunteers in Iran, researchers found that patients who were randomly assigned to receive a single pill with four heart disease prevention medications had a significantly lower risk of heart disease over the 2 years of the study.
Patients were middle-aged with an average age of 59. Those who were provided the combination pills managed to regularly take their pills 80.5% of the time, leading to a 34% reduction in major heart disease event risk, which includes heart attacks, strokes, and sudden deaths.
Single Pill for Stroke and Heart Attack Risk Reduction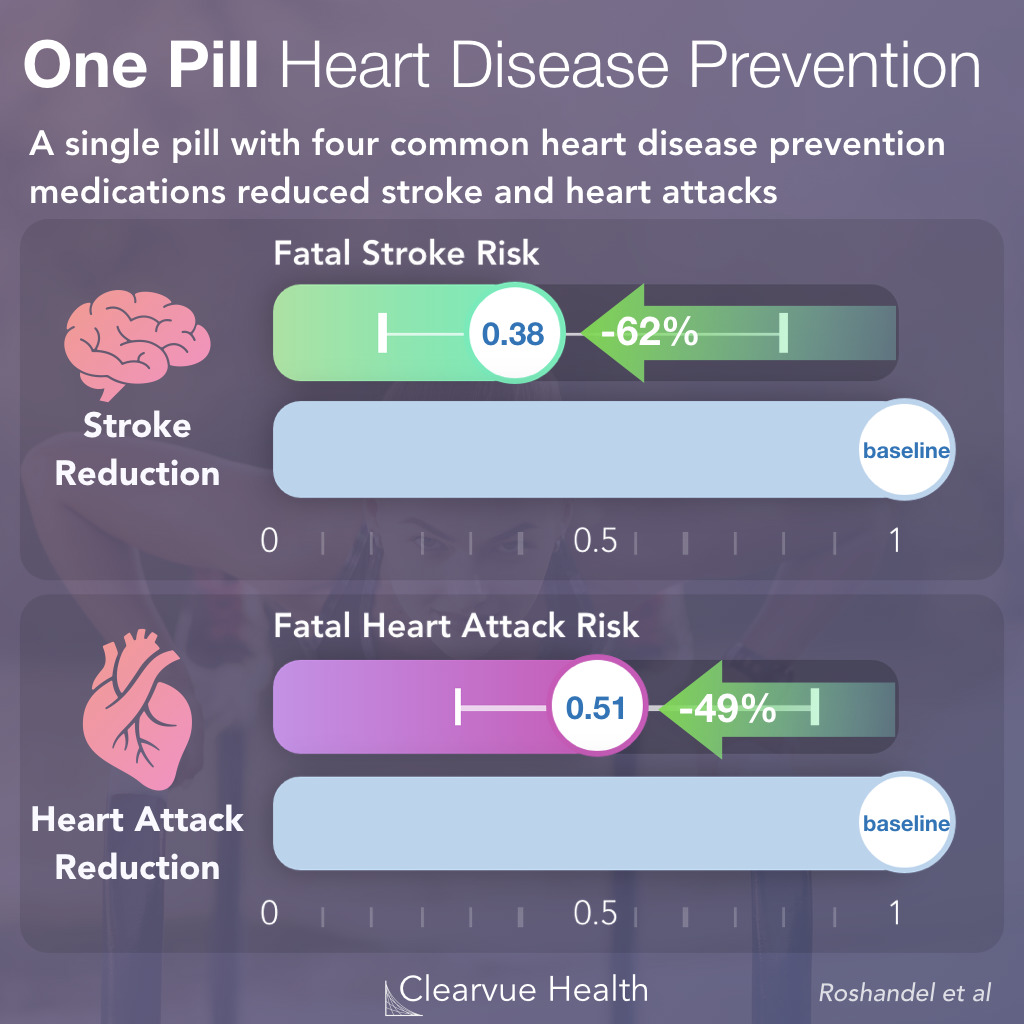 The single pill was similarly effective for heart attack and stroke prevention. It reduced the risk of stroke by approximately 62% and the risk of heart attack by approximately 49%.
Heart Attack Prevention Recommendations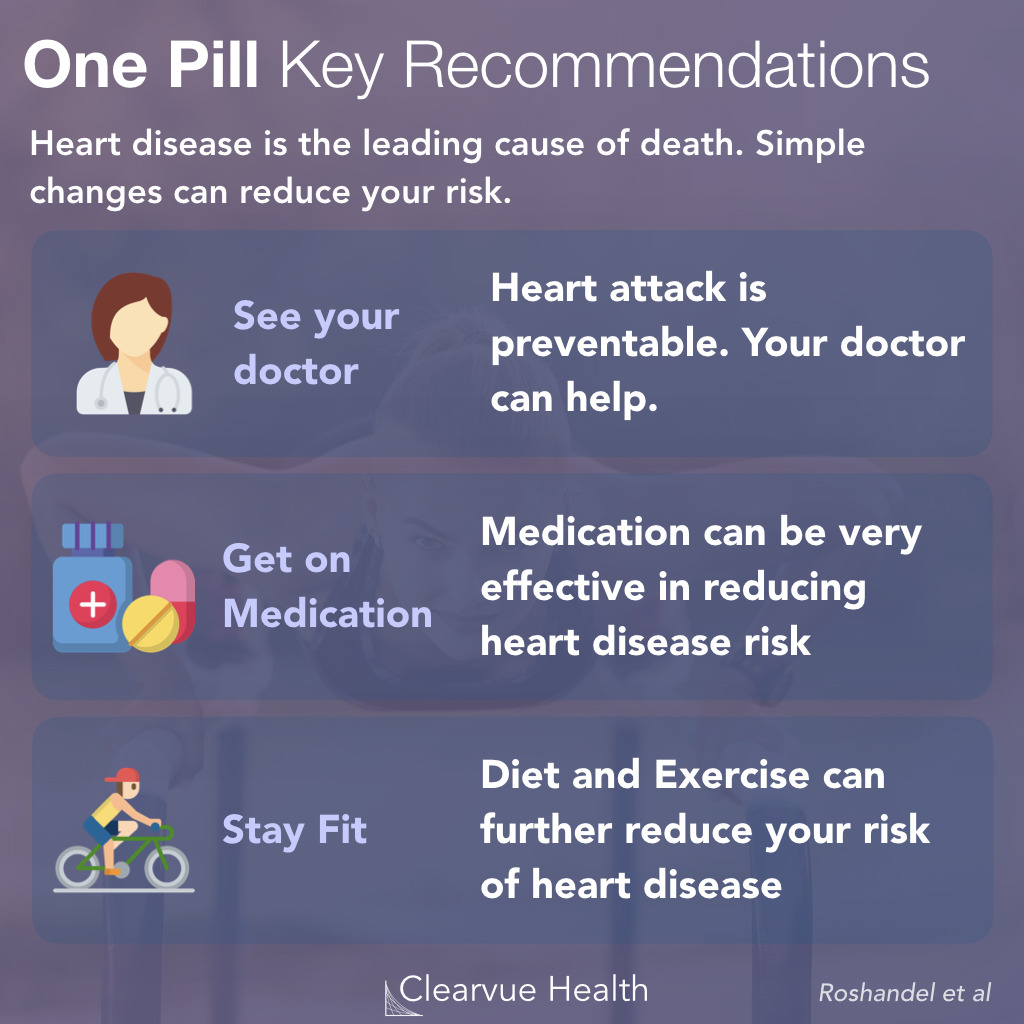 While this single pill isn't readily available yet, this data does suggest that some simple interventions can significantly reduce your risk of a heart attack or stroke.
As this and hundreds of other studies show, heart attack and stroke are largely preventable. A single pill was able to reduce the risk of heart attack and stroke by nearly 50% in this particular case.
Be sure to see your doctor and ask about how you can reduce your heart disease risk. If your doctor decides that medication is right for you, be sure to take them regularly.
Finally, diet and exercise are critical aspects of heart disease prevention and general health. Whether you're at increased risk or not, it never hurts to work out and eat healthy.
The four medications used in this study.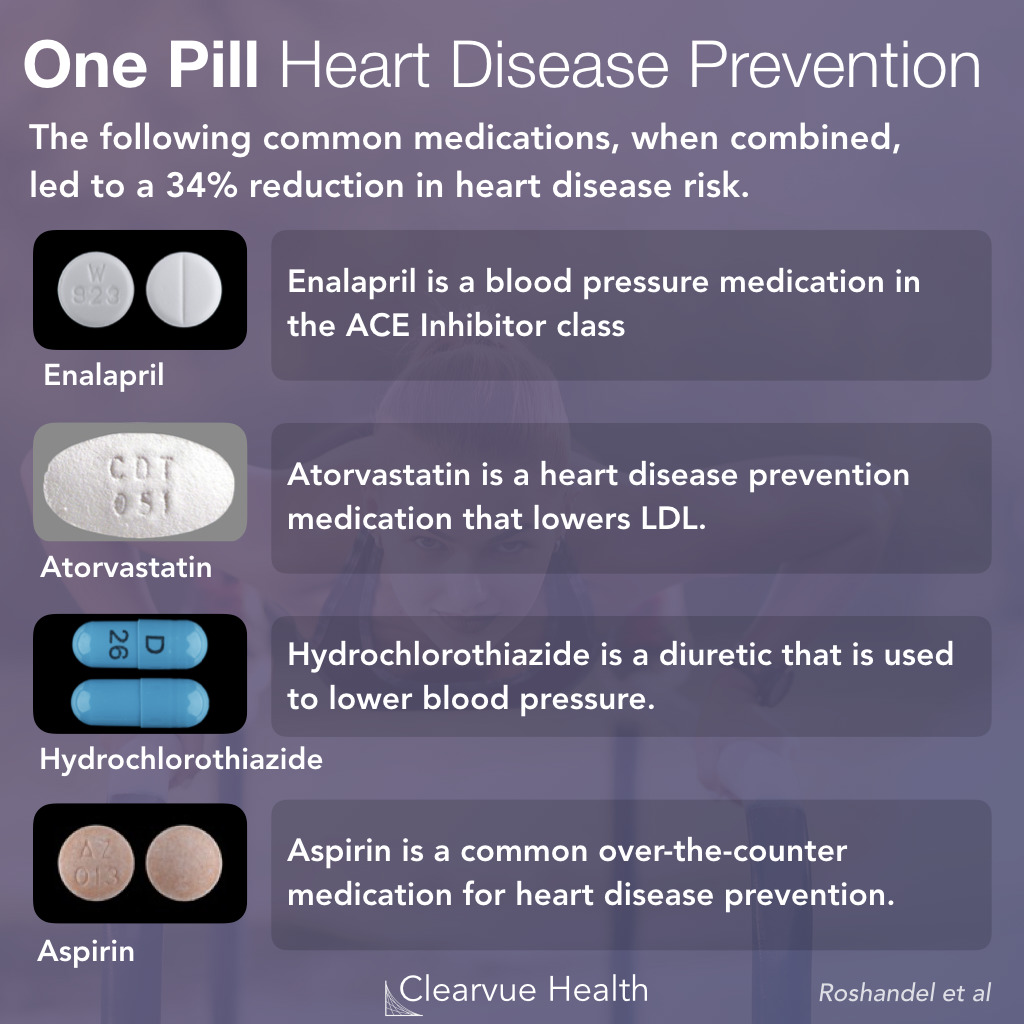 Researchers found the following four medications combined could reduce heart disease event risk by 34%.
Enalapril - Enalapril is a blood pressure medication in the ACE Inhibitor class.
Atorvastatin - Atorvastatin is a heart disease prevention medication that lowers LDL.
Hydrochlorothiazide - Hydrochlorothiazide is a diuretic that is used to lower blood pressure.
Aspirin - Aspirin is a common over-the-counter medication for heart disease prevention.