How Lyme Disease Causes Arthritis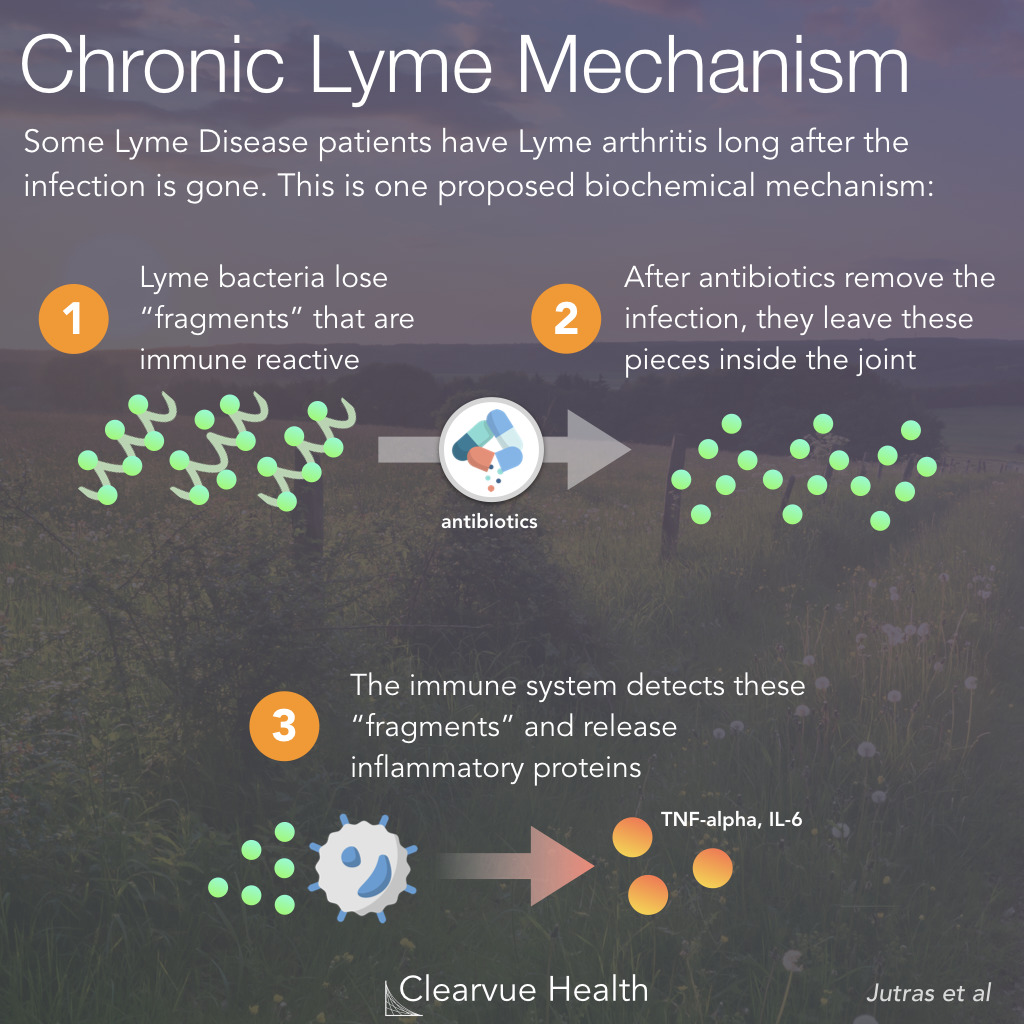 Chronic Lyme disease is one of the most controversial topics in medicine. Thousands of patients swear that they have it, yet many doctors and infectious disease specialists do not believe that it exists because of a lack of molecular evidence, among other reasons.
A new study in one of the most prestigious journals in science provides compelling evidence that there actually may be a biological mechanism behind chronic Lyme arthritis.
Their experiments suggest that the bacteria behind Lyme Disease contain a compound that is difficult to detect. Even after the bacteria are killed with an antibiotic, this compound can remain inside joints.
The immune system can recognize this compound and cause inflammation in the joint.
How is Lyme Disease Transmitted?
Source: Borrelia burgdorferi peptidoglycan is a persistent antigen in patients with Lyme arthritis
Experimental Evidence for Chronic Lyme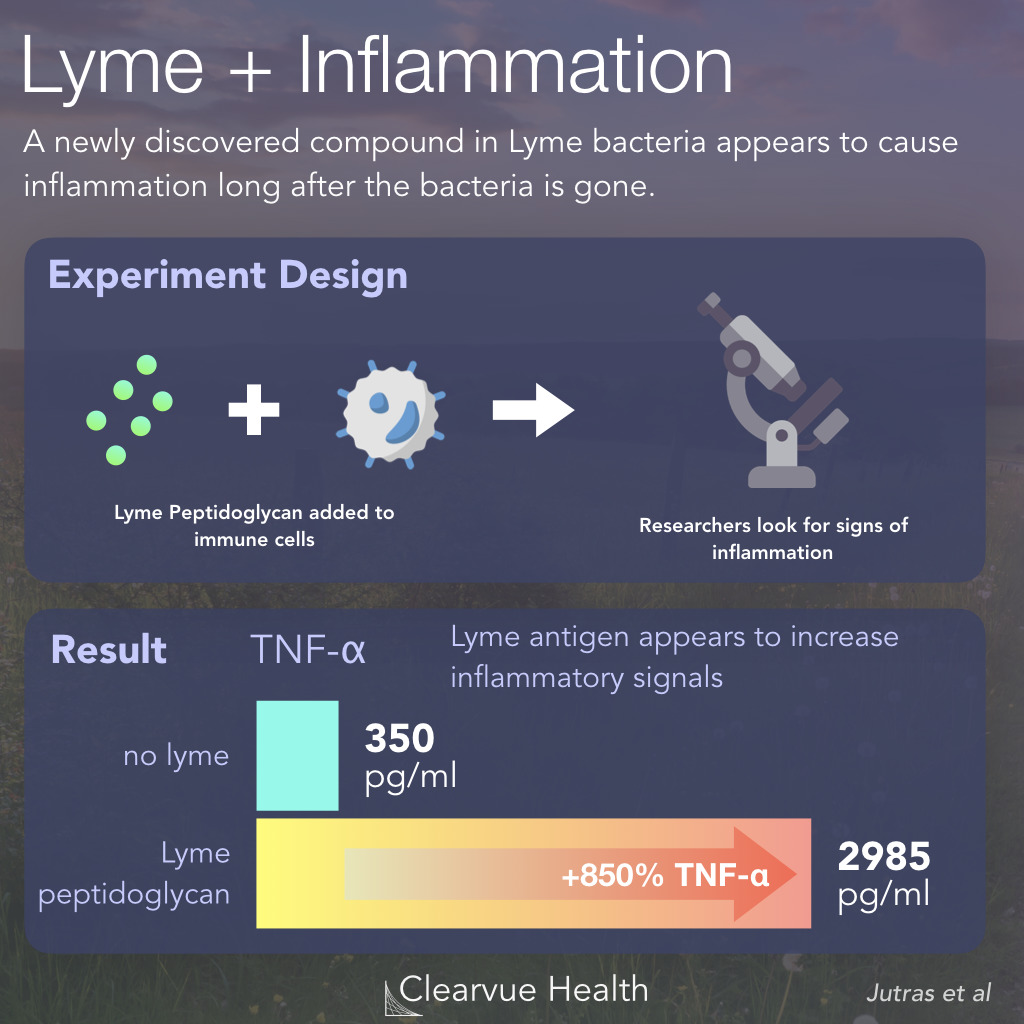 In a lab experiment, researchers found that exposing human immune cells to this compound caused immune cells to start signaling for an inflammatory response.
Within the body, this type of response would cause redness, swelling, and pain.
Lyme Peptidoglycan is only present in joints of Lyme arthritis patients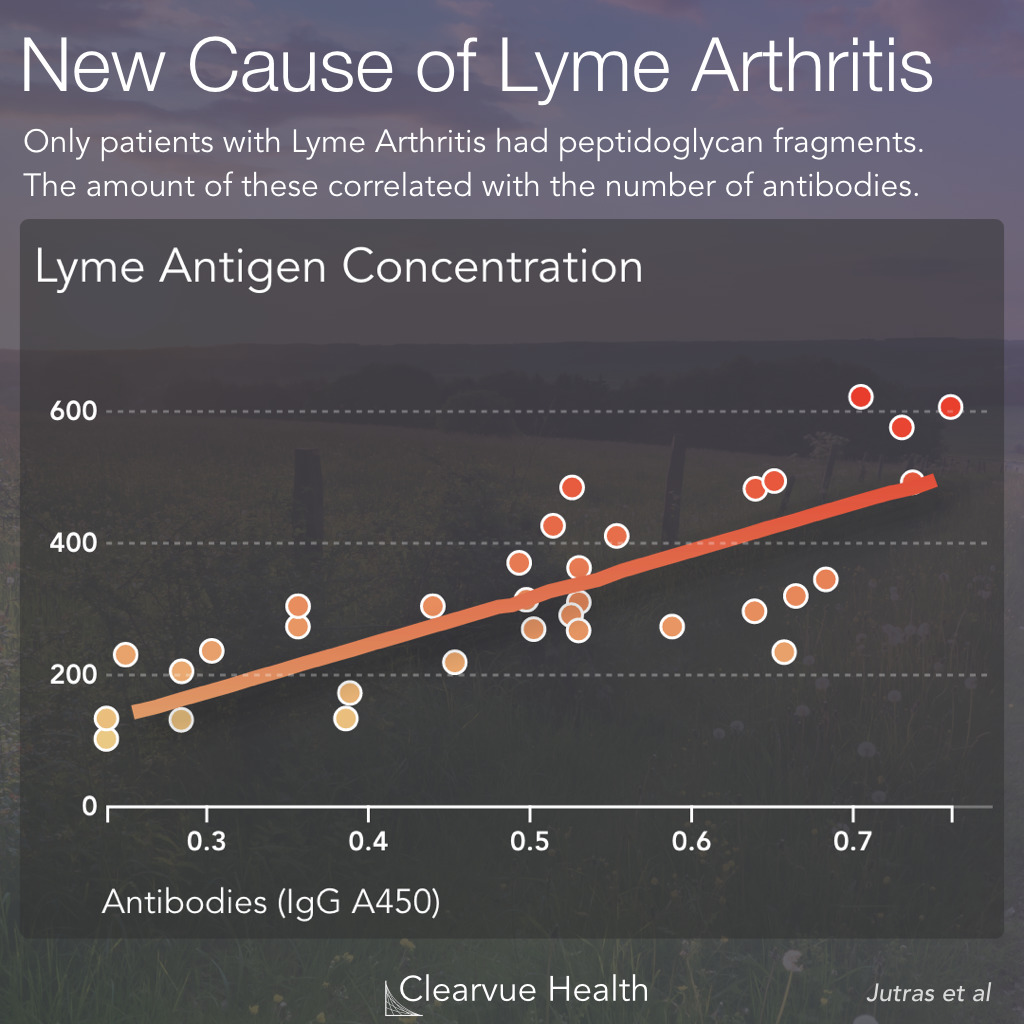 Researchers found this type of Lyme fragment in 32/34 Lyme Arthritis patients, including many who had received antibiotics, suggesting that this type of fragment may be common found in Lyme patients.
Additionally, they found evidence that Lyme arthritis patients with this type of fragment had developed an immune response to this fragment, which would cause the arthritis symptoms.
How Common is Lyme Arthritis?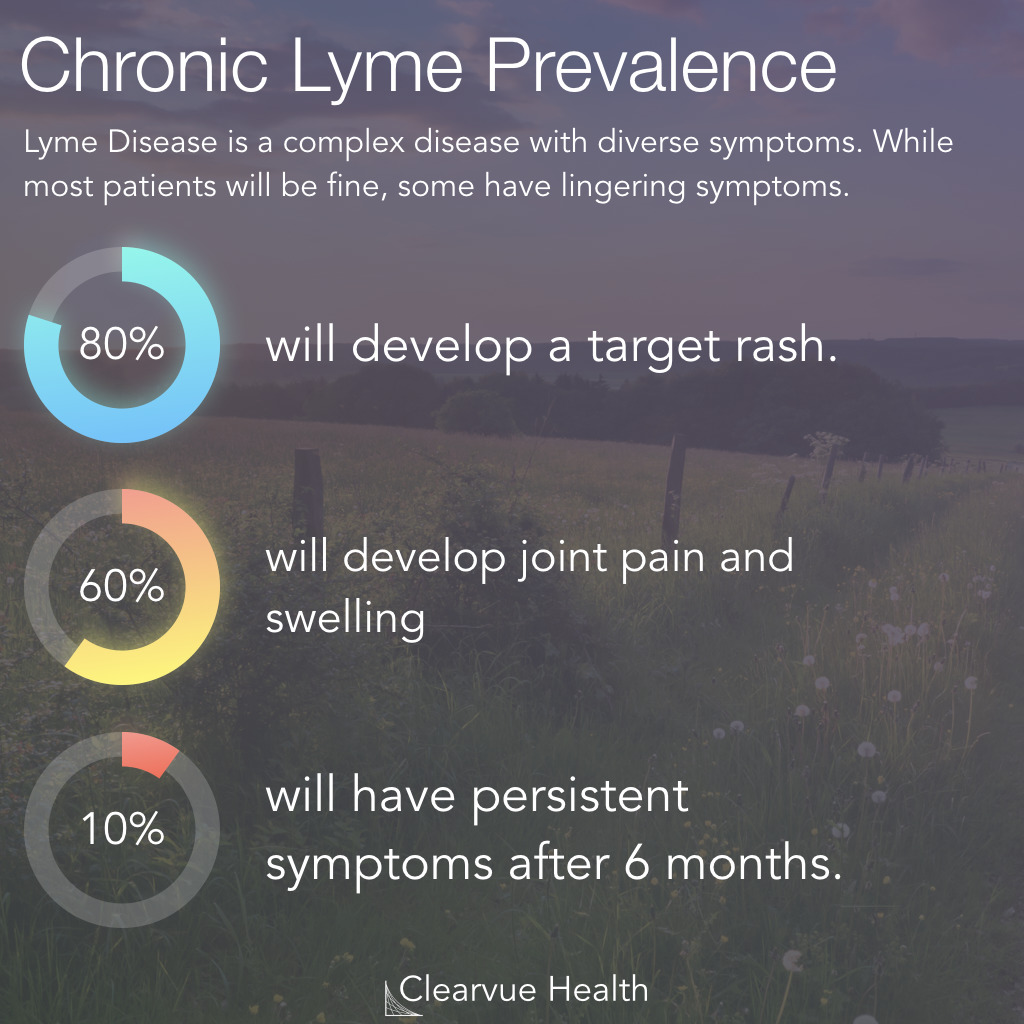 This is a relatively important finding because a significant portion of patients with Lyme Disease have lingering symptoms that are not treatable and often go unnoticed by doctors.
About 10% of patients with Lyme Disease report lingering arthritis and myalgia symptoms months after the original diagnosis.
Many doctors have not traditionally taken these complaints seriously since there has not been a known biological mechanism.
If this mechanism is supported by future studies, it would suggest that chronic Lyme Disease may actually be a real condition for many patients.
According to the authors, they also suggest that this condition maybe better treated with a different type of medication not often used today in Lyme patients.
Many patients with Chronic Lyme Disease today are treated with antibiotics, which may not work for this mechanism, as these "Lyme fragments" persist long after the Lyme bacteria themselves are killed.
Instead, the authors suggest that an anti-inflammatory treatment targeting the inflammation itself may work better:
"
The persistence of immunogenic PGBb material in inflamed joints provides a stronger rationale for targeting innate immune responses with medications, such as TNF or NF-κB inhibitors, for the treatment of such patients.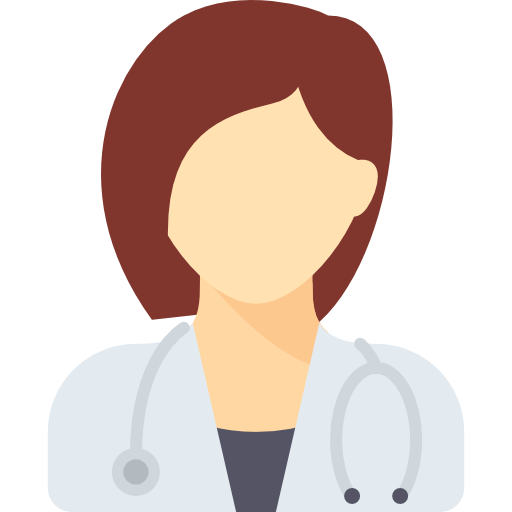 Expert Opinions