ADHD & Car Accident Rates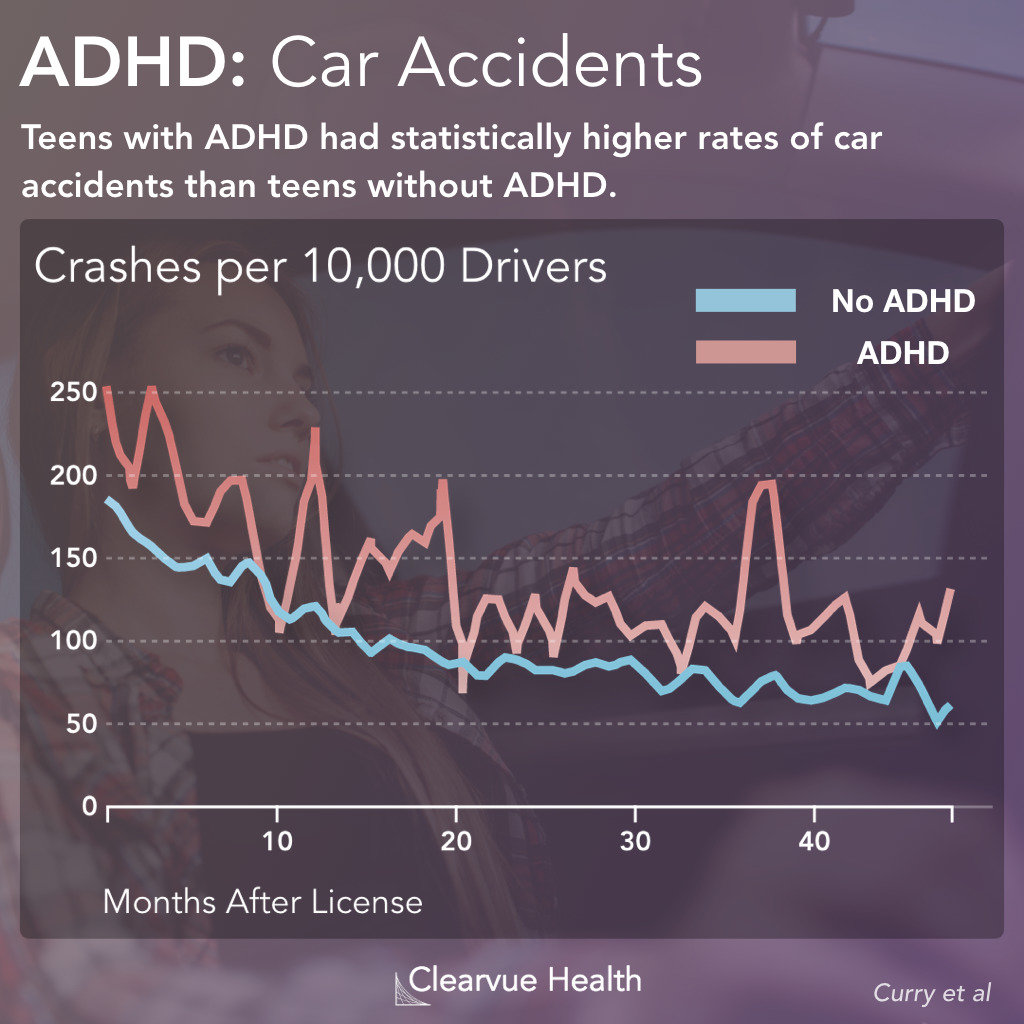 A new study shows that teens with ADHD tend to be more dangerous drivers. Kids with ADHD get more tickets and are involved in more accidents than kids without ADHD diagnosis.
ADHD is a tough disease to have. This condition can make it harder to do well in school, excel at a new job, and it can get in the way of normal social functioning.
A new study shows that driving may be another challenge brought on by ADHD. In this study, researchers found that kids with ADHD were involved in significantly more car accidents than kids without ADHD.
All teens are at a higher risk of being involved in a car accident within the first year of getting their license. Kids with ADHD are at an even higher risk than those without ADHD.
After adjustment for multiple variables, researchers found that teens with ADHD had an accident rate that was 62% higher than those without ADHD.
Source: Traffic Crashes, Violations, and Suspensions Among Young Drivers With ADHD
Retrospective Cohort Studies
ADHD & Moving Violation Rates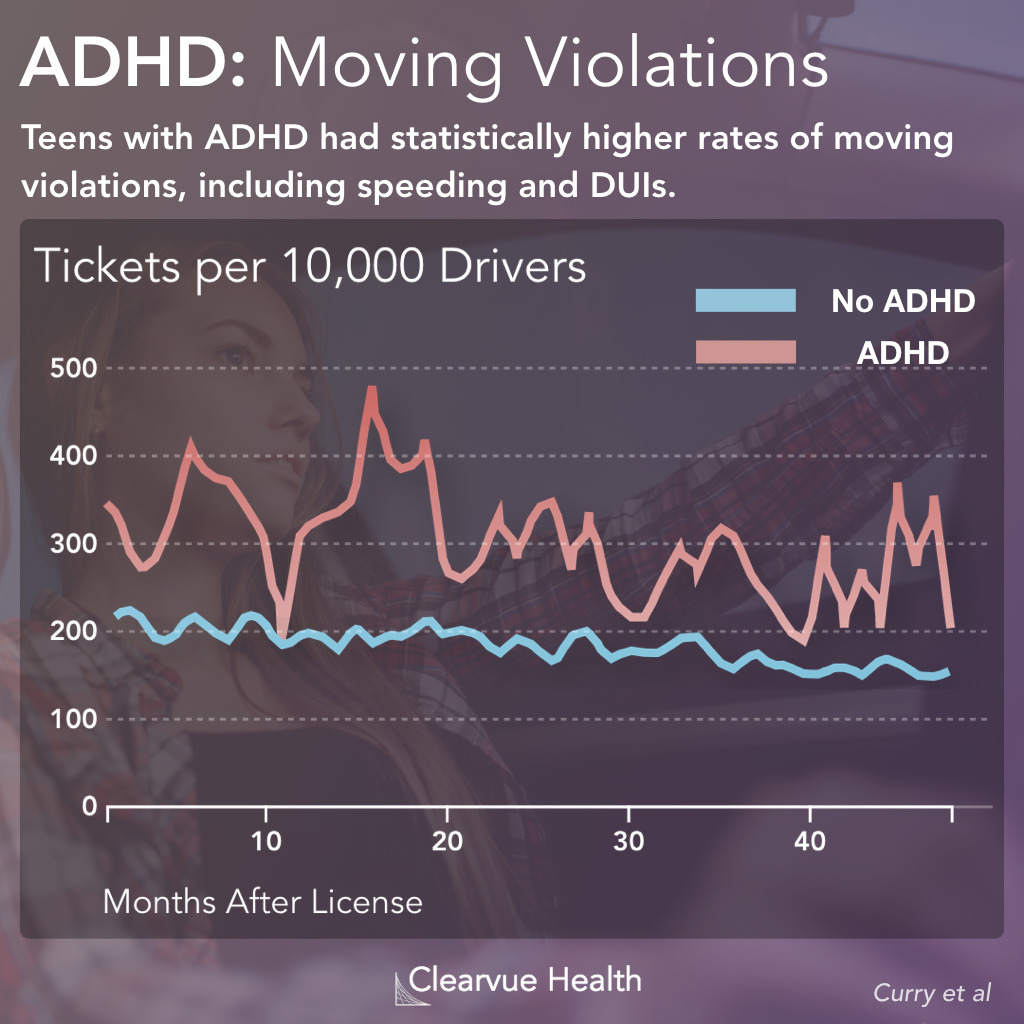 A similar pattern can be found for moving violations. These are the types of tickets that you get that raise your insurance. Kids with ADHD have higher rates of moving violations and therefore insurance penalties across all your study.
Kids were more likely to receive tickets for careless driving, speeding, using their phone while driving, and DUIs.
As a result, they were more likely to receive license suspensions.
Practical Tips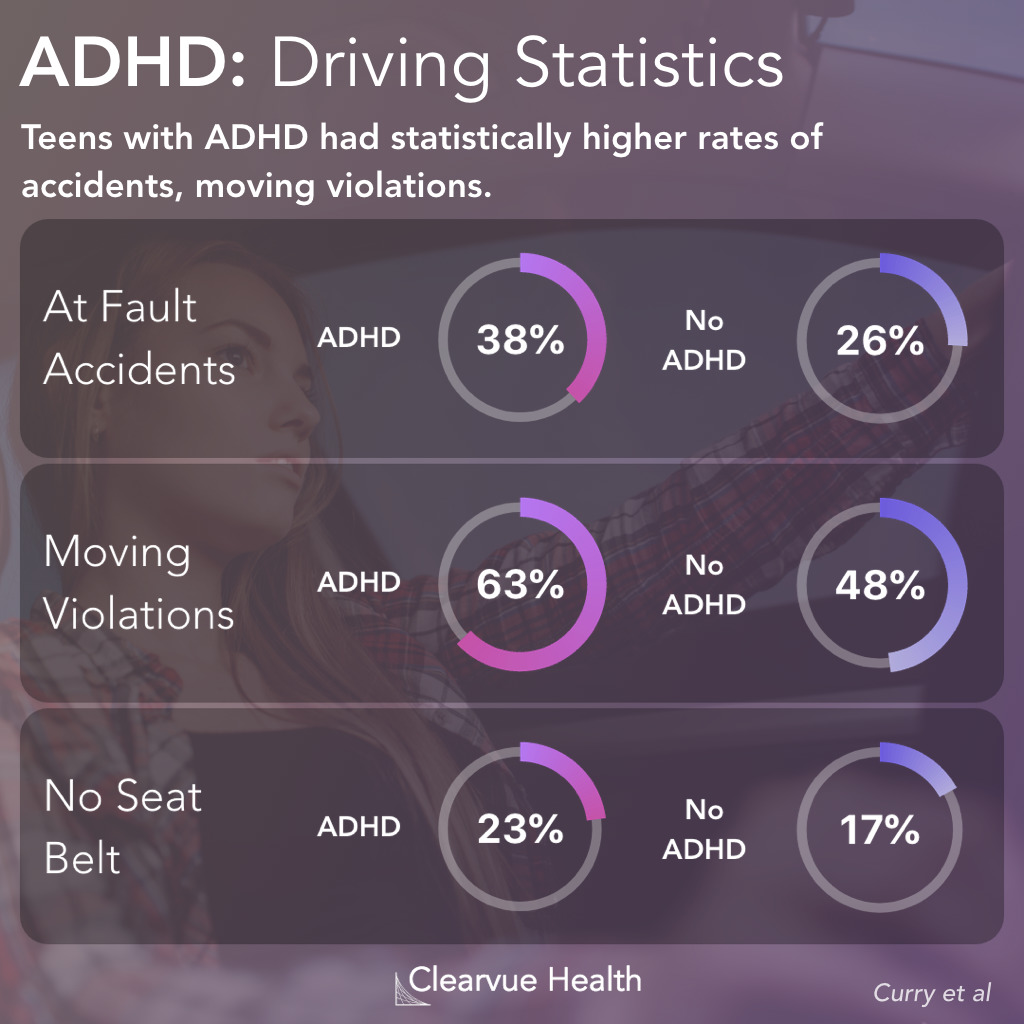 When it comes to ADHD and driving, awareness is key. The differences between groups is not large enough to suggest that you should treat kids with ADHD any differently. Rather, this is a good opportunity to understand the risks and differences involved.
Kids with ADHD, like all of the kids, should be extra vigilant when it comes to driving particular in the first 12 months on accident rates are higher.
Distracted driving is a risk for all drivers, but it may be particularly dangerous for kids with ADHD. Kids with ADHD should be especially aware of the dangers of distracted driving and driving with their smartphone. Texting and driving should never go together.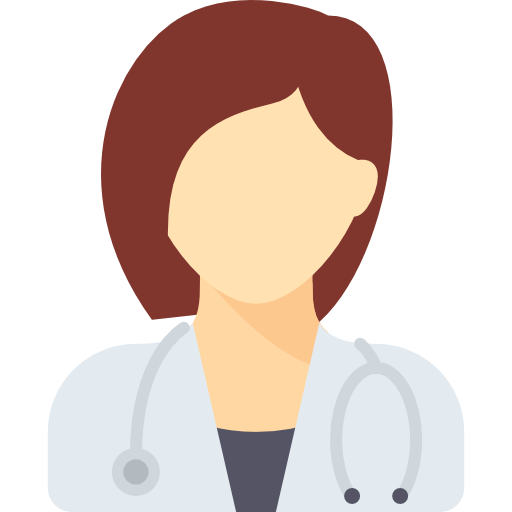 Expert Opinions
ADHD Trends in the United States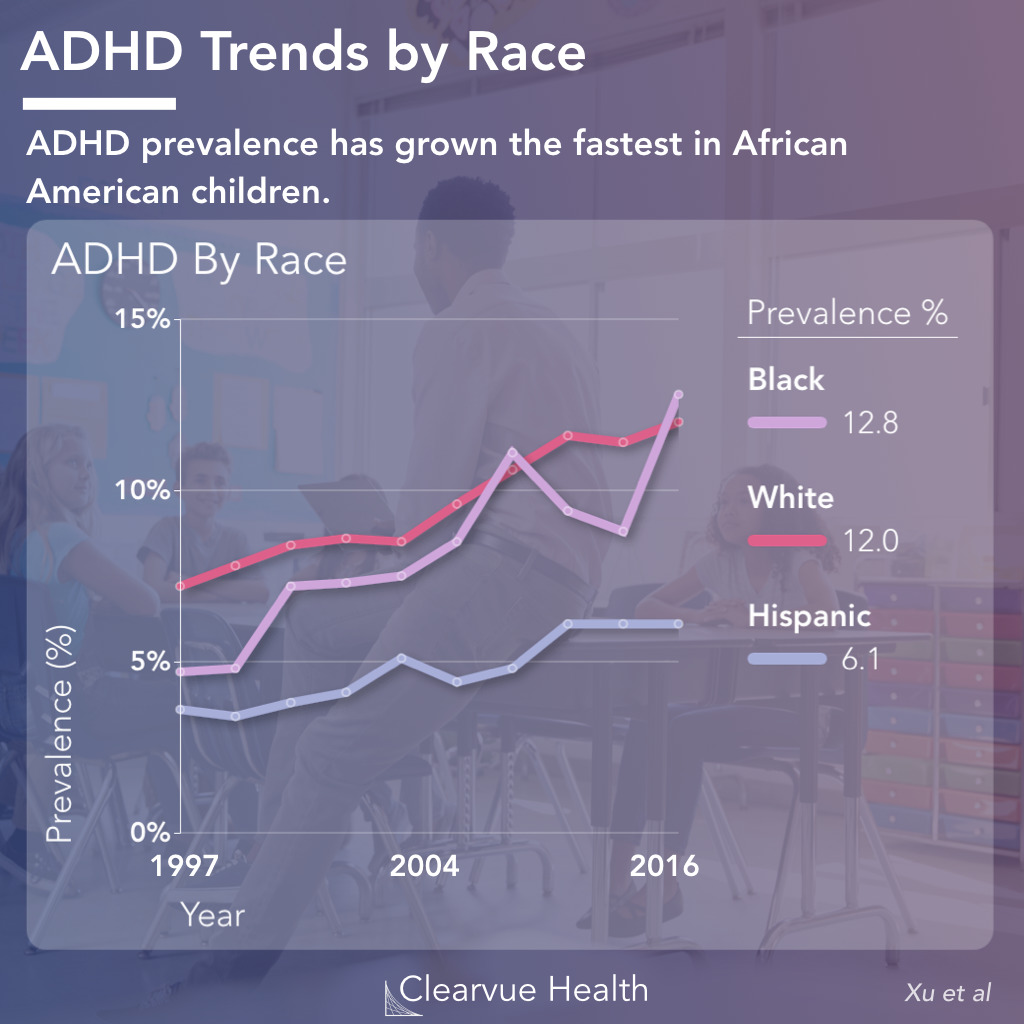 If you've ever suspected that more kids today have ADD/ADHD than before, a new study says that you may be right.
The prevalence of ADHD among American kids has increased from 6% in 2997 to over 10% in 2016.
At least some of this may be driven by higher awareness of the disorder. The symptoms of ADHD, including lack of attention and hyperactivity, may have been regarded as normal in the past. With increasing awareness, more parents may be seeking help for their kids.