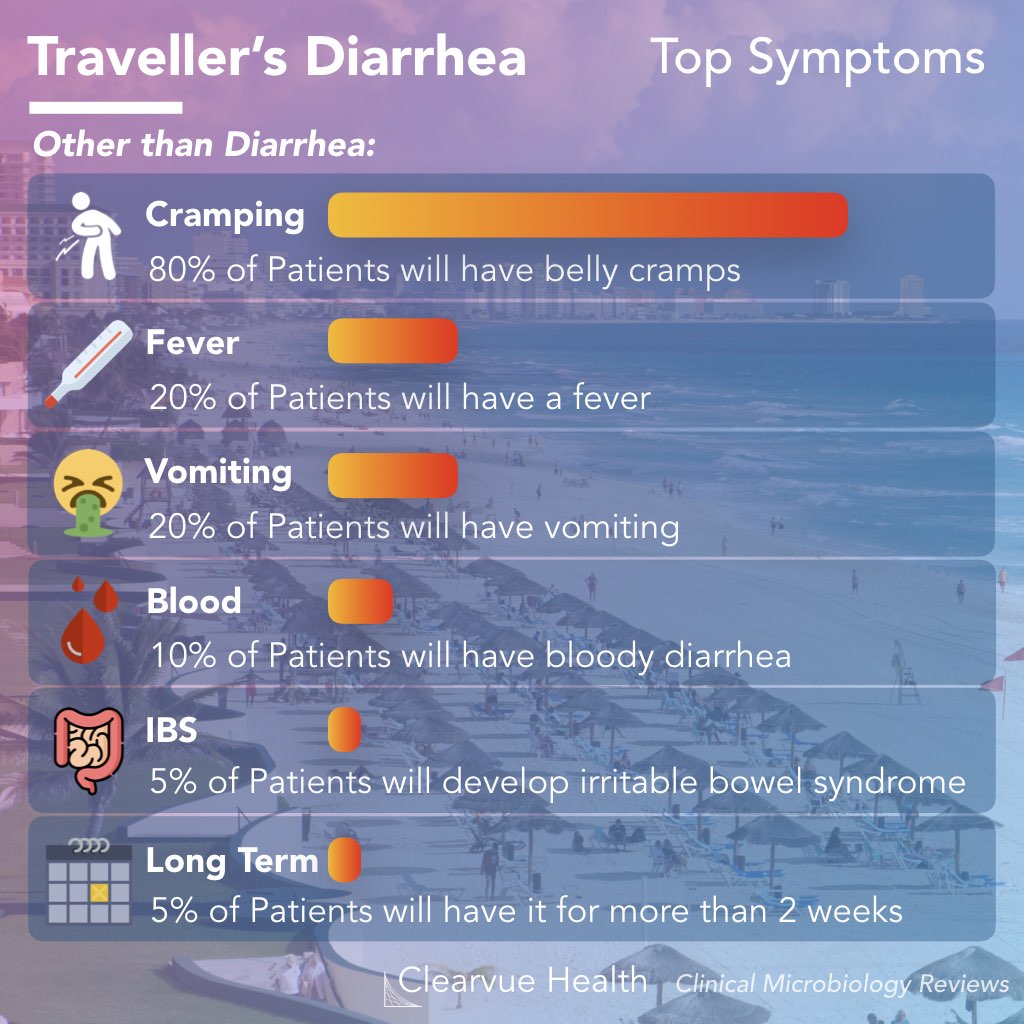 Caption: The top symptoms of Traveler's Diarrhea, other than diarrhea, include cramping, fever, vomiting, blood, and IBS. Most patients only have cramping. Unlike other illnesses, only a minority of patients will have a fever.
What is Traveler's Diarrhea?
Traveler's Diarrhea is a relatively mild disease that many Americans get when they travel abroad. 20-50% of people will get Traveler's Diarrhea when they travel to developing regions, according to estimates. These regions include Latin America, Africa, Asia, and the Middle East.
Fortunately, patients usually get better in around 3-5 days. However, a few cases may linger for longer and some patients may develop IBS.
How do people get Traveler's Diarrhea
Traveler's Diarrhea is transmitted from eating food that have been contaminated with the "bad" bacteria. The bacteria that cause Traveler's Diarrhea are native to other regions and can contaminate food through fecal contamination.
How do I keep from getting it?
According to the AAFP, one of the best ways of preventing it is through good hygiene. Only drink purified bottled water. Only eat food that is "packed, purified, and piping hot", and avoid eating raw foods including salads. Fruit is fine, as long as its peeled just before you eat it.
For more information: Check out the full article below: