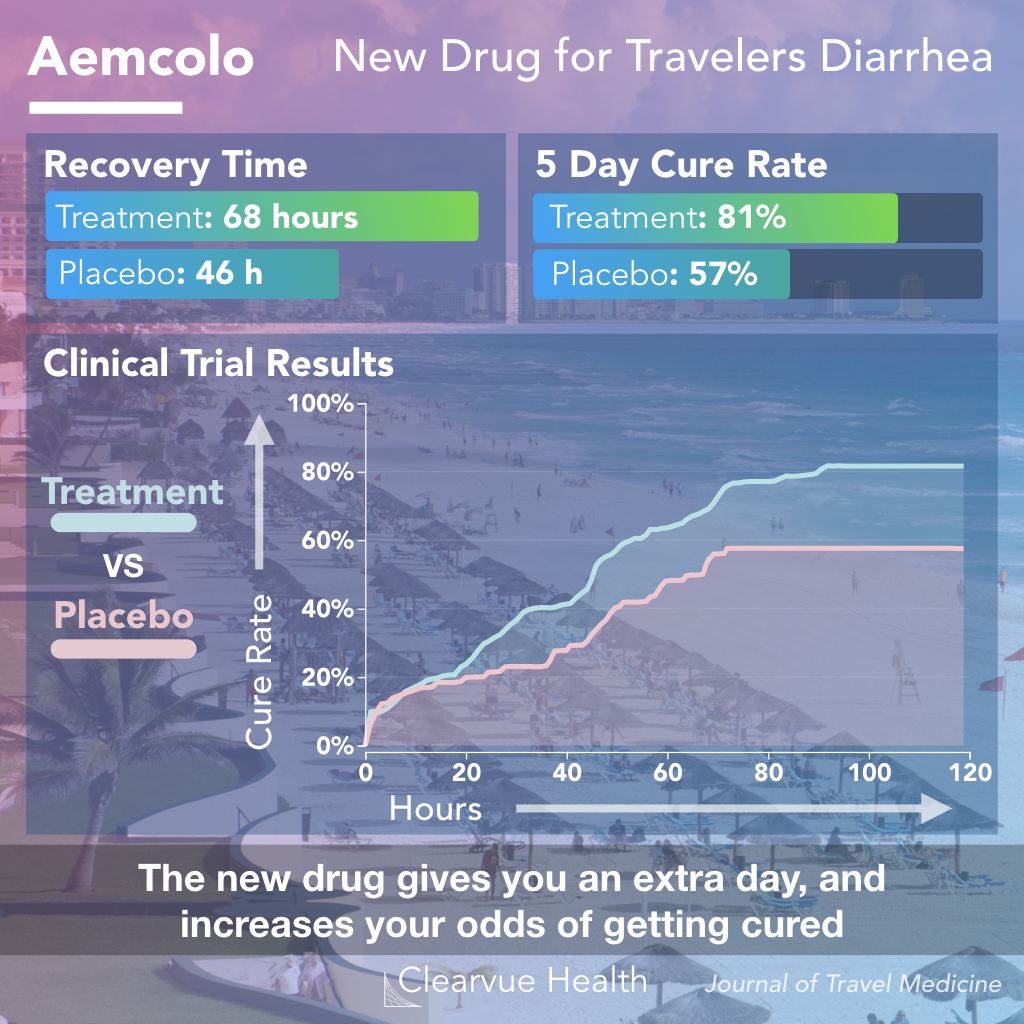 Caption: Clinical Trial Data for Aemcolo (rifamycin) shows that the drug does improve recovery rates and reduces recovery time. However, not all patients necessarily benefit. The treatment group received the drug and the placebo group recieved a "dummy" pill as standard in a randomized controlled trial.
What is rifamycin?
Rifamycin is a antibiotic that was developed in the 1950s. It has been used for decades, in particular tuberculosis. Rifamycin works by preventing bacteria from synthesizing RNA.
What benefits does aemcolo (rifamycin) have over current treatment options?
While other treatments, most notably ciprofloxacin, these drugs come with significant side effects. One particularly concerning side effect of ciprofloxacin is its ability to cause tendonitis.
[Rifamycin tends to be a safer option for many patients] (http://annals.org/aim/article-abstract/718401/randomized-double-blind-placebo-controlled-trial-rifaximin-prevent-travelers-diarrhea)
How effect was the clinical trial for Aemcolo (rifamycin) in Traveler's Diarrhea?
The clinical trial data, as visualized above, shows that aemcolo is generally effective in reducing the recovery time for traveler's diarrhea. It shorted the average recovery time by around a day, and significantly increased a patient's odds of recovering within 5 days.
For more information: Check out the full article below: