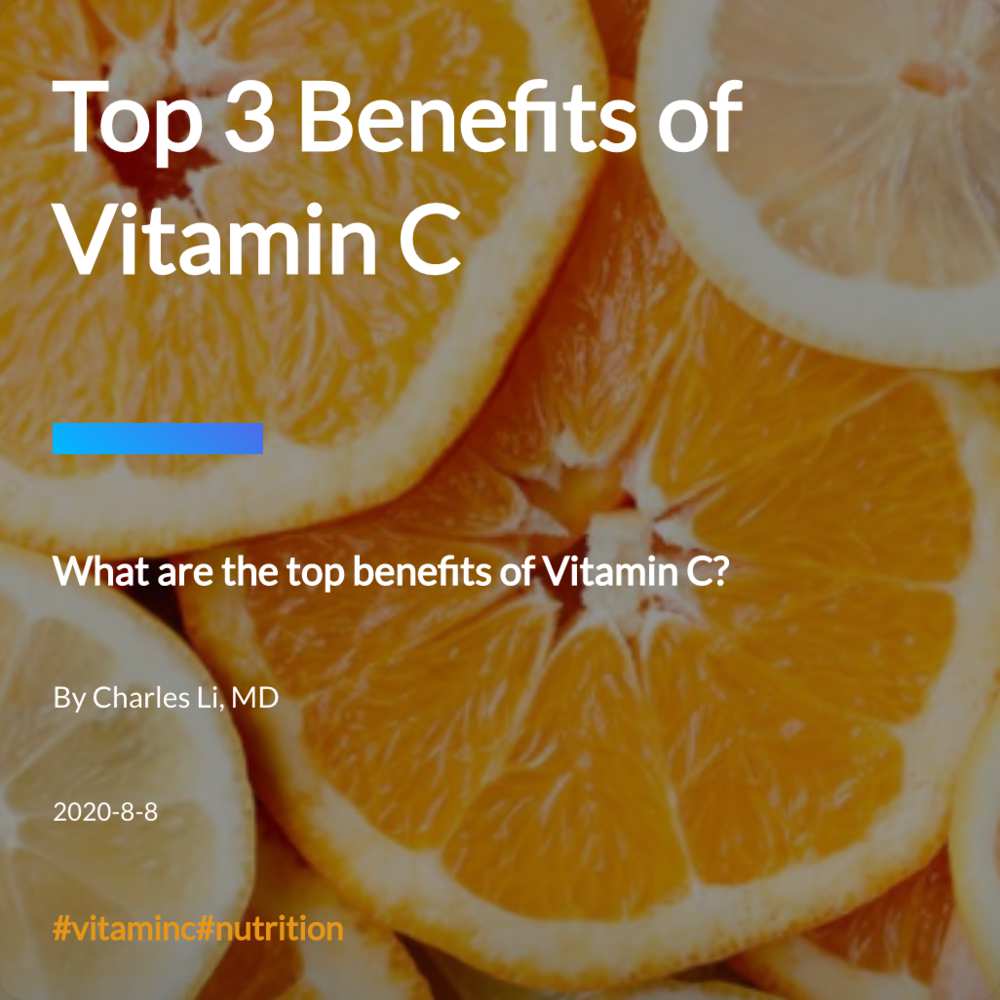 Vitamin C helps with your immune system, keeps your brain healthy in old age, and keeps your heart beating as well. It's no wonder that doctors love recommending fruits and vegetables.
Professionally Reviewed by Charles Li, MD
Key Facts
Key Functions
Key Facts
Type

Essential, Water soluble

Other Names

ascorbic acid

Daily Allowance

Women: 75mg, Men:90mg
Appearance
Key Sources
Fruits
Vegetables
Peas
Collagen
Your body needs Vitamin C to create collagen, a critical component of joints and connective tissue.
Wound Healing
Vitamin C helps your body heal wounds
Immunity
Vitamin C helps your body fight off infection
Vitamin C Benefit #1:
Immunity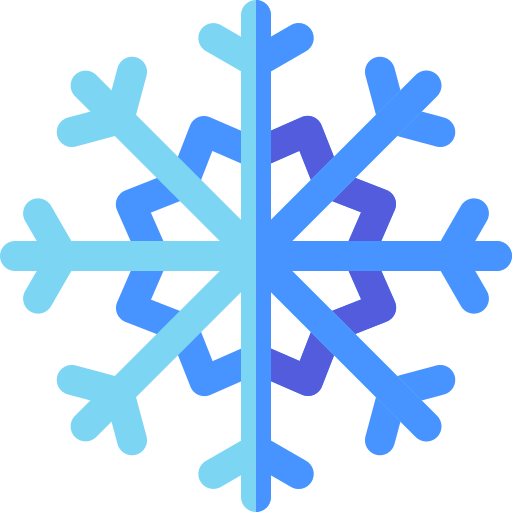 Vitamin C & Cold Prevention
Did you know that vitamin C may help prevent the common cold? Individuals at high risk, including skiiers and marathon runners, were far less likely to catch a cold according to one meta-analysis.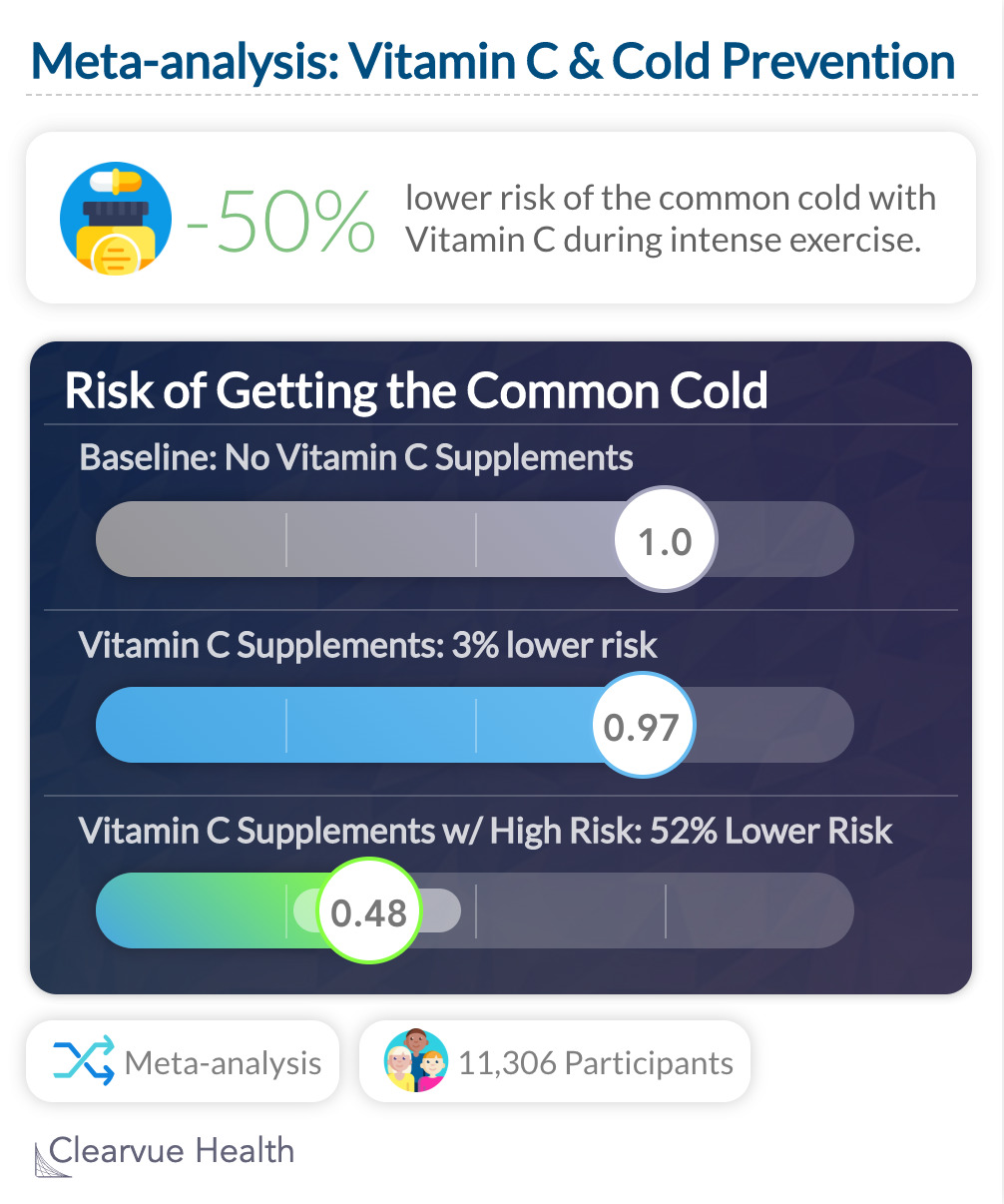 Data Source
""The failure of vitamin C supplementation to reduce the incidence of colds in the general population indicates that routine vitamin C supplementation is not justified, yet vitamin C may be useful for people exposed to brief periods of severe physical exercise.""
Source: https://pubmed.ncbi.nlm.nih.gov/23440782/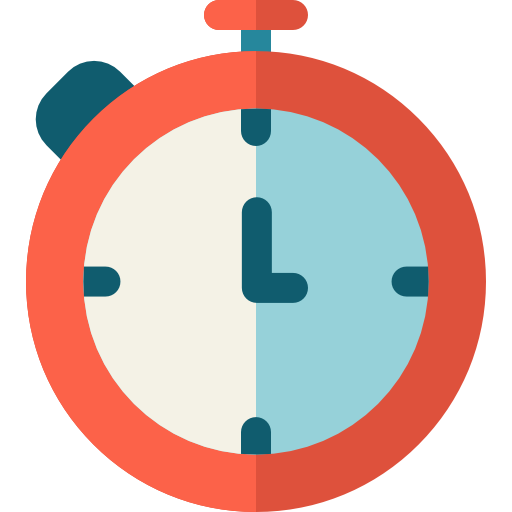 Vitamin C & Cold Length
Not only does vitamin C help prevent colds, it can also help you recover faster, provided that you take it before catching it.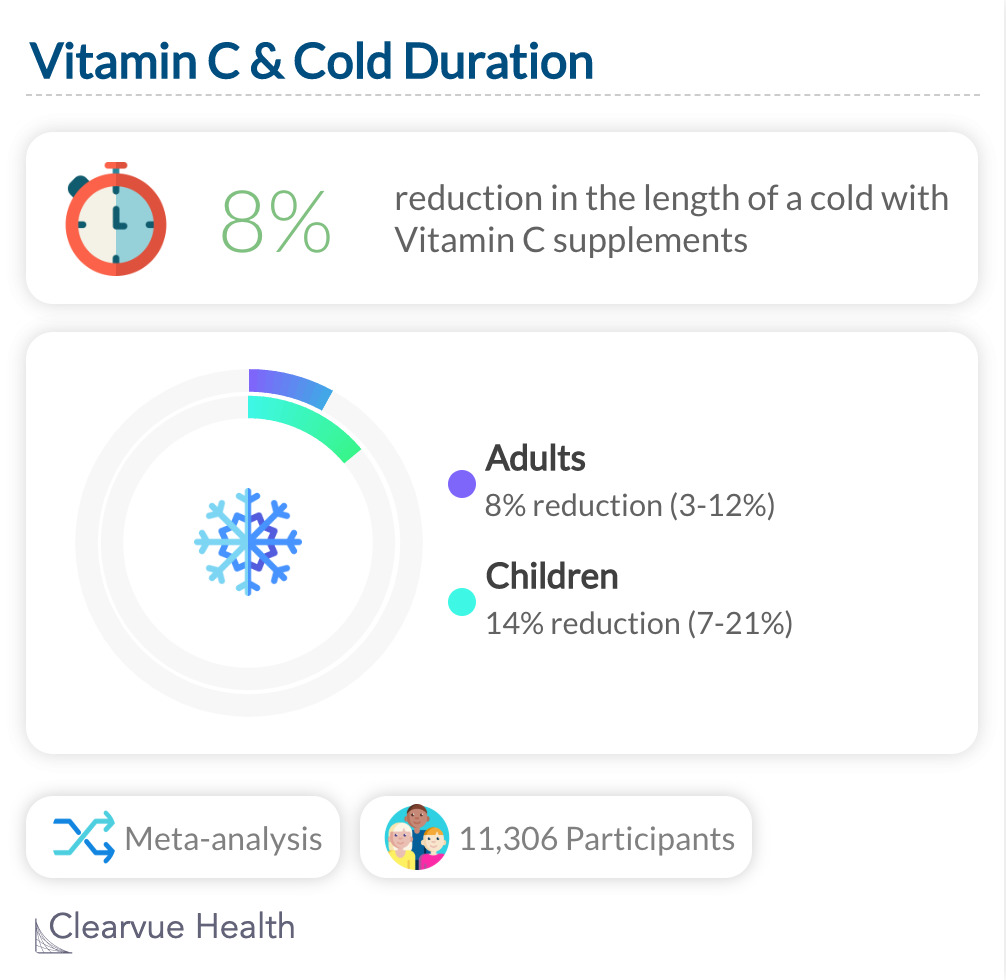 Data Source
"Duration of cold episodes that occurred during prophylaxis was significantly reduced in both children and adults. For children this represented an average reduction of 14% in symptom days, while in adults the reduction was 8%."
Source: Vitamin C for Preventing and Treating the Common Cold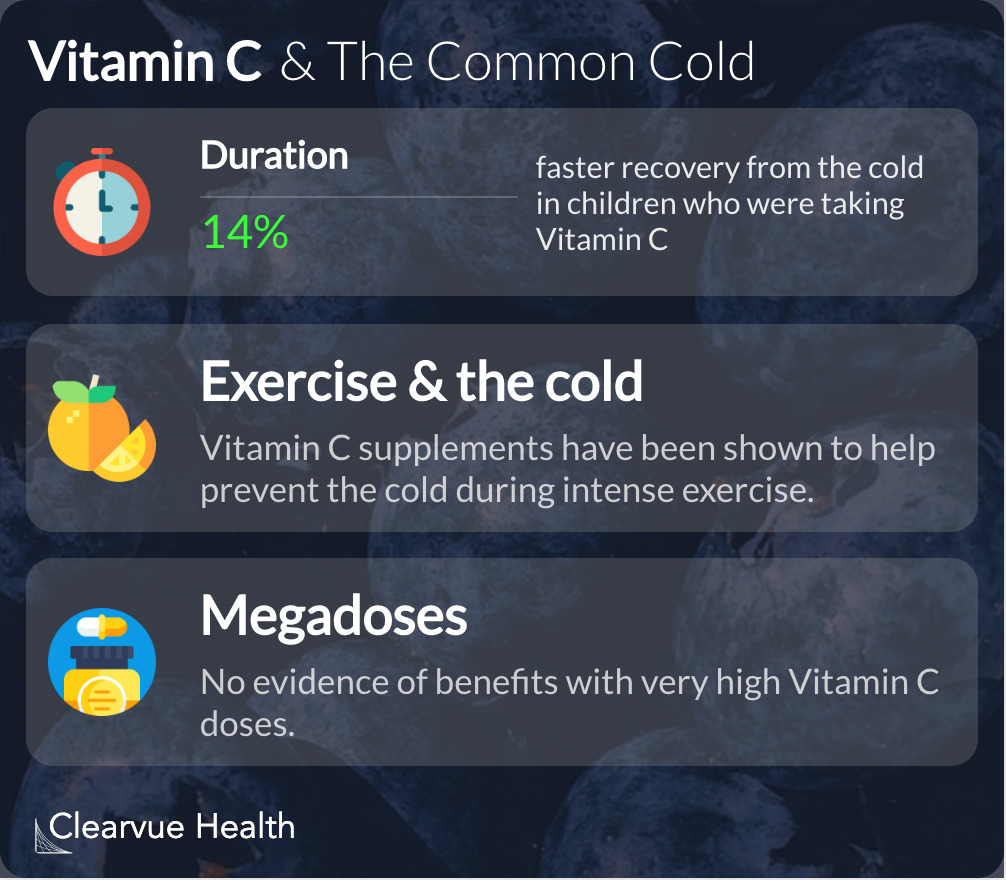 Vitamin C Benefit #2
Brain Health
Studies have shown surprising benefits for Vitamin C across several measures of brain health. Vitamin C has particularly significant benefits for the aging brain.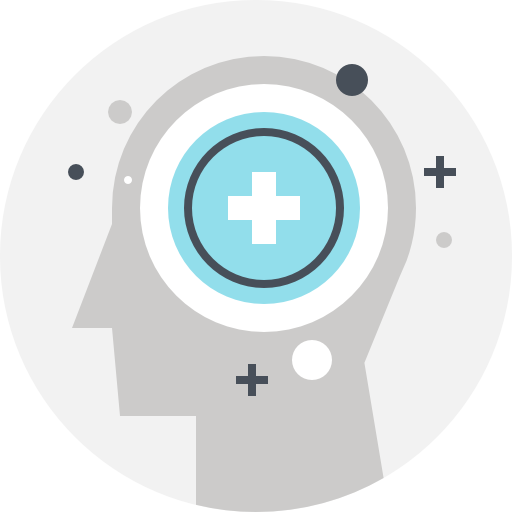 Vitamin C & Cognitive Decline
One study showed a dose-dependent relationship between Vitamin C consumption and cognitive decline. The more vitamin C a participant took, the lower their risk of cognitive decline.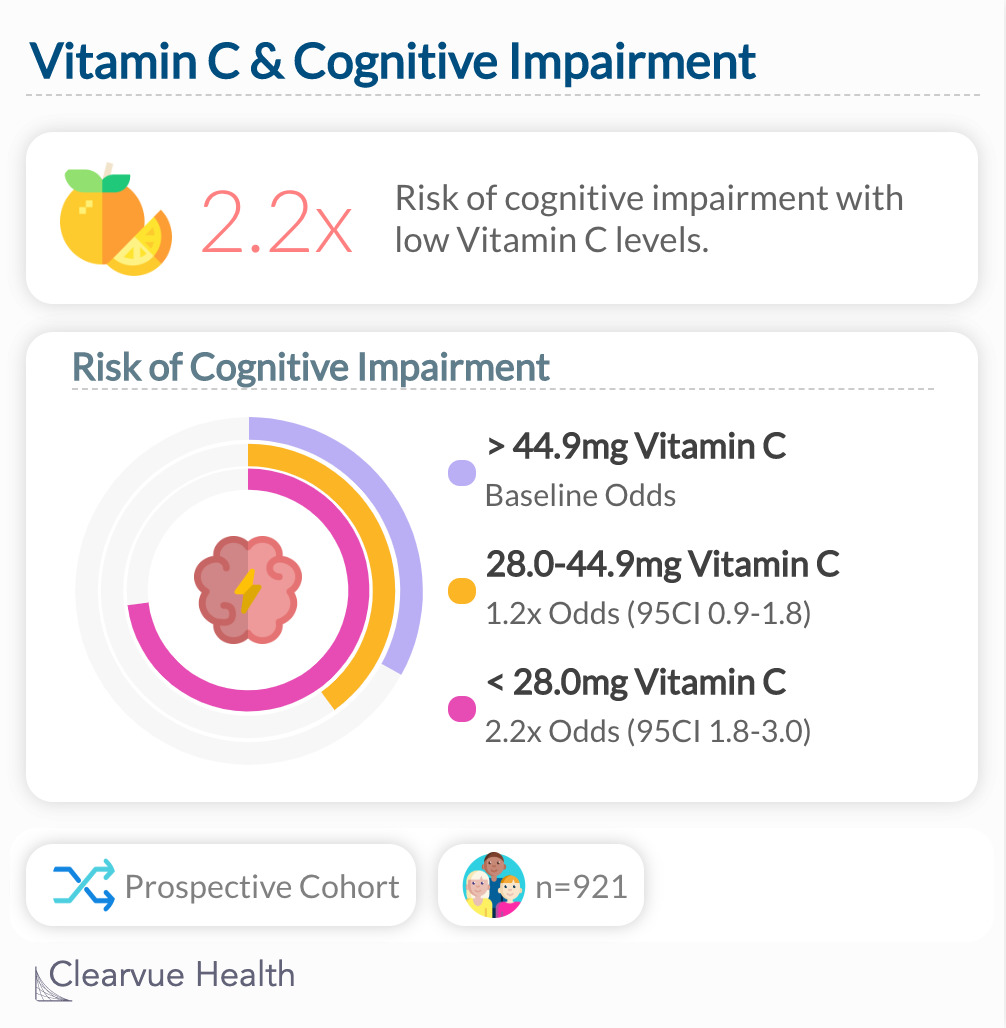 Data Source
"Vitamin C status may be a determinant of cognitive function in elderly people through its effect on atherogenesis. A high vitamin C intake may protect against both cognitive impairment and cerebrovascular disease."
Source: Cognitive impairment and mortality in a cohort of elderly people.
Vitamin C & Alzheimer's Disease
One study showed that Vitamin C may also have a benefit in preventing Alzheimer's disease. Individuals who choose to take Vitamin C and Vitamin E together have a significantly lower risk.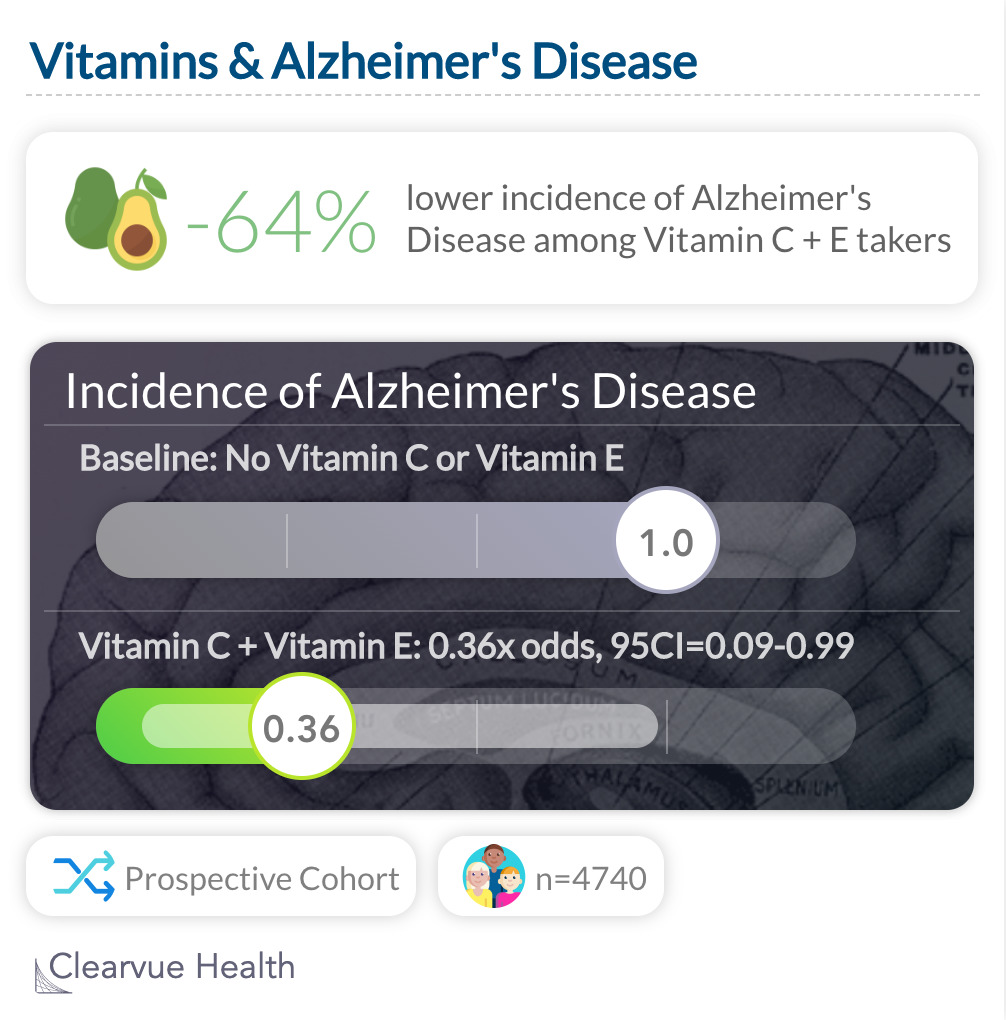 Data Source
"Use of vitamin E and vitamin C supplements in combination is associated with reduced prevalence and incidence of AD. Antioxidant supplements merit further study as agents for the primary prevention of AD."
Source: Reduced risk of Alzheimer disease in users of antioxidant vitamin supplements: the Cache County Study
Benefit #3
Vitamin C & Heart Disease
Heart disease is one of the biggest killers in the world. Some studies have shown that diets rich in Vitamin C may help you keep your heart healthy.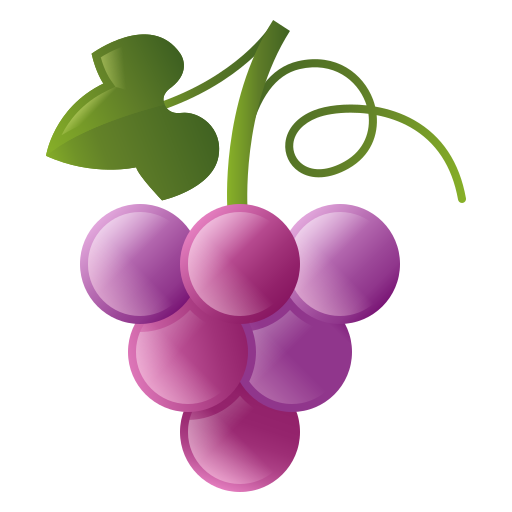 Fruits Benefit the heart
A meta-analysis of 95 studies showed that a diet rich in fruits and vegetables can benefit the heart.

Data Source
"Fruit and vegetable intakes were associated with reduced risk of cardiovascular disease, cancer and all-cause mortality. These results support public health recommendations to increase fruit and vegetable intake for the prevention of cardiovascular disease, cancer, and premature mortality."
Source: Fruit and vegetable intake and the risk of cardiovascular disease, total cancer and all-cause mortality—a systematic review and dose-response meta-analysis of prospective studies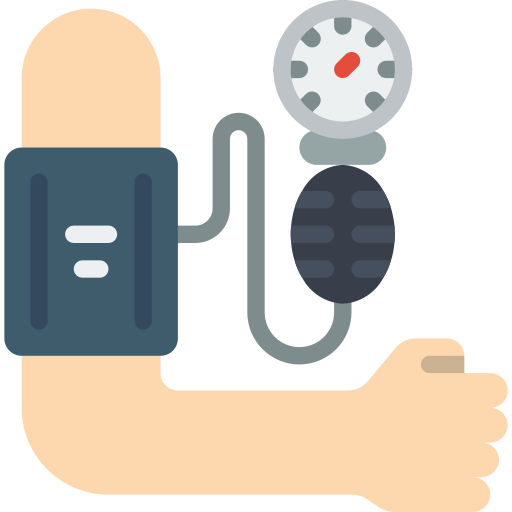 Vitamin C & Blood Pressure Benefits
Part of this effect may be driven by Vitamin C's effect on blood pressure. Overall, studies have found that Vitamin C reduces systolic blood pressure by just under 4 mmHg. It's a small, but significant, reduction.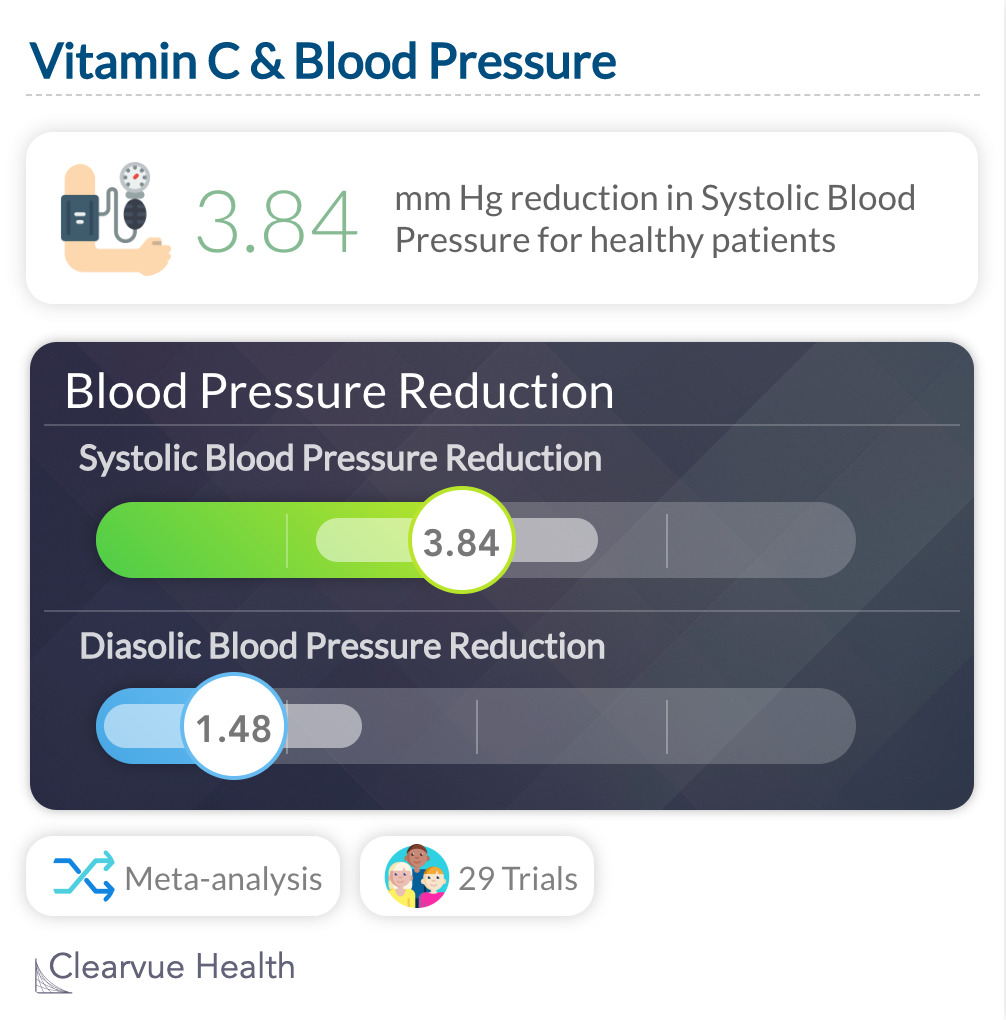 Data Source
"In short-term trials, vitamin C supplementation reduced SBP and DBP. Long-term trials on the effects of vitamin C supplementation on BP and clinical events are needed."
Source: Effects of vitamin C supplementation on blood pressure: a meta-analysis of randomized controlled trials
Bonus Benefit
Vision
While there are fewer studies covering Vitamin C & vision, at least one study has found that Vitamin C rich diets can help prevent cataracts.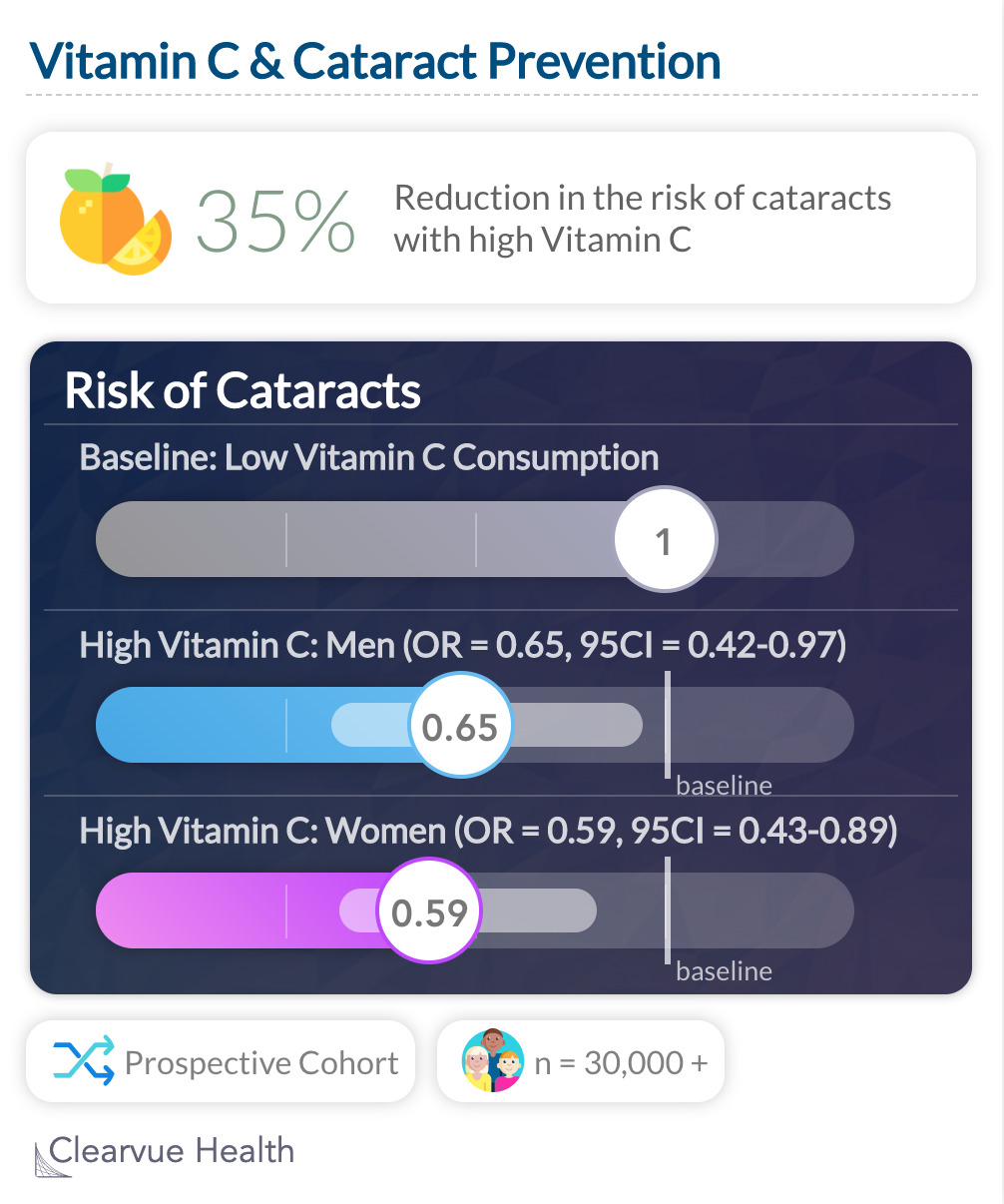 Data Source
""Conclusions: Dietary vitamin C intake might lower the risk of age-related cataracts among middle-aged Japanese." "
Source: Prospective study showing that dietary vitamin C reduced the risk of age-related cataracts in a middle-aged Japanese population