The Microbiome & Marathons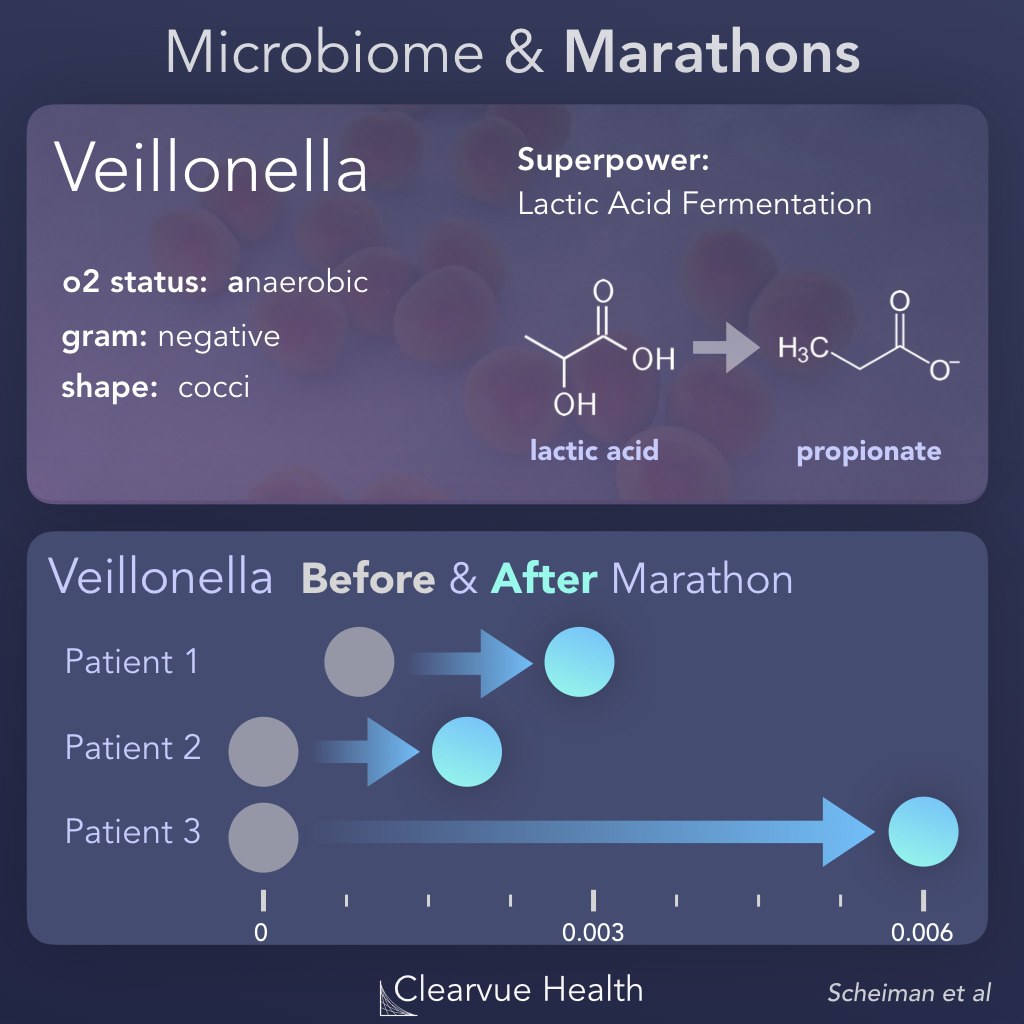 A new study shows that your gut bacteria may help you run farther and work out for longer.
Your intestines are full of bacteria that play an essential role in your body.
For decades, scientists have known about these bacteria but have mostly ignored their role.
Modern science is showing that these bacteria are some of the most important organisms for our health.
They don't just live in your body, they also help your body digest food, keep infections away, and even develop the brain.
Scientists in the study collected poop samples from runners before and after a marathon. They wanted to see which types of bacteria became more common after a marathon. These bacteria would presumably play a role in endurance and athleticism.
Of note, we have selected representative pieces of data from the paper for the charts above in order to create charts that are easier to read. While we do our best to preserve the intent of the authors, we highly encourage you to check out the original paper if you're interested in this topic.
They found that this one particular type of bacteria, Veillonella, increased significantly in most of the runners after the marathon. This, of course, doesn't prove anything by itself, but it did pique the scientists' interest.
Veillonella and Running Endurance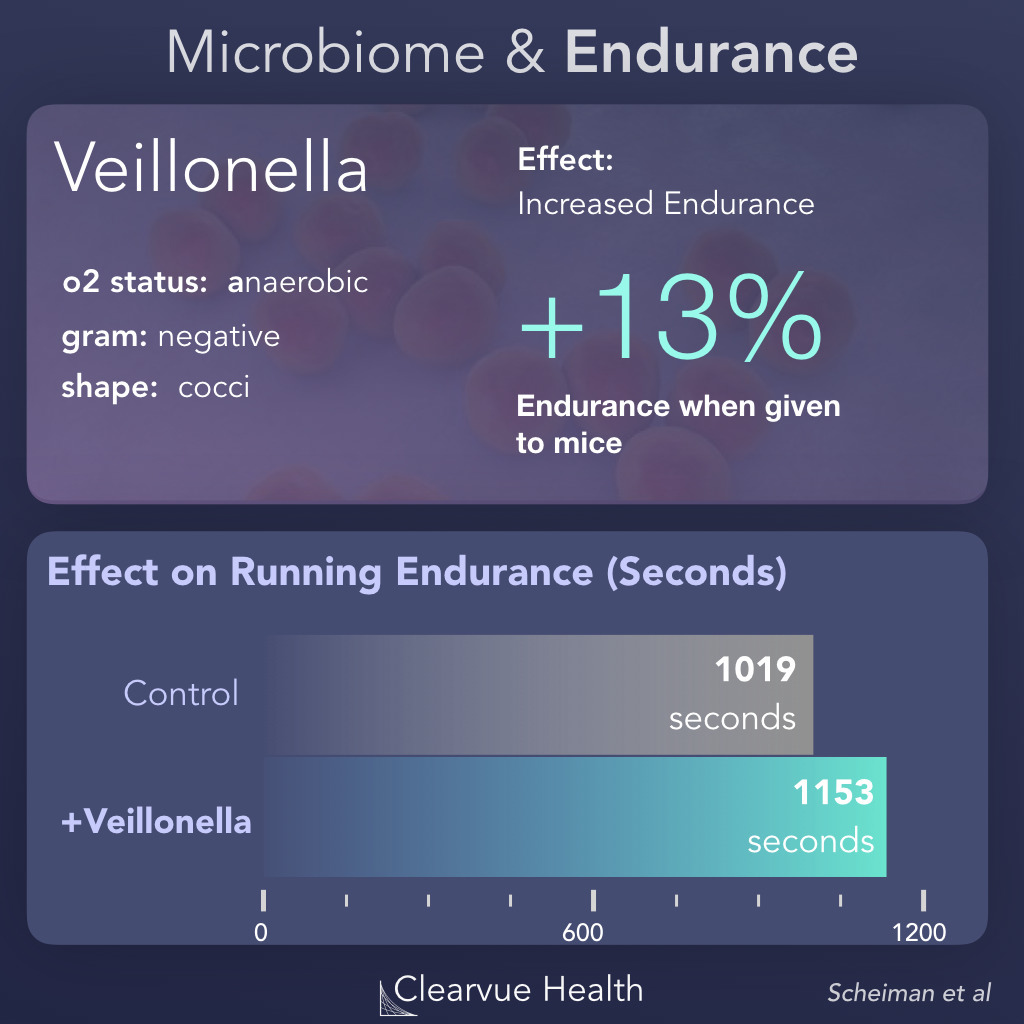 In order to see what effect this bacteria may have, they put this bacteria in the intestines of some mice and tested how far they could run.
They found that mice with this bacteria were able to run around 13% longer than mice who did not receive this bacteria.
Just by adding bacteria to the gut, researchers were able to increase athletic endurance.
How Veillonella Works For Athletes
The researchers theorized that this bacteria may play an important role in helping the liver digest lactic acid.
As you may know, one of the causes of the burn you feel when running is a buildup of lactic acid.
Normally, lactic acid is digested by the liver to create more fuel for your muscles. Based on lab experiments, the scientists theorized that this bacteria may provide an extra boost to your body during exercise by helping your liver to digest lactic acid and returning fuel for your muscles in the form of propionate.
Keys to Health
At this point, we are just beginning to understand the effect of bacteria on the human body. We don't yet know whether giving certain bacteria to humans can provide any benefit. Scientists will need to conduct a clinical trial in order to find this out for sure.
We do know is that the bacteria in your gut matter.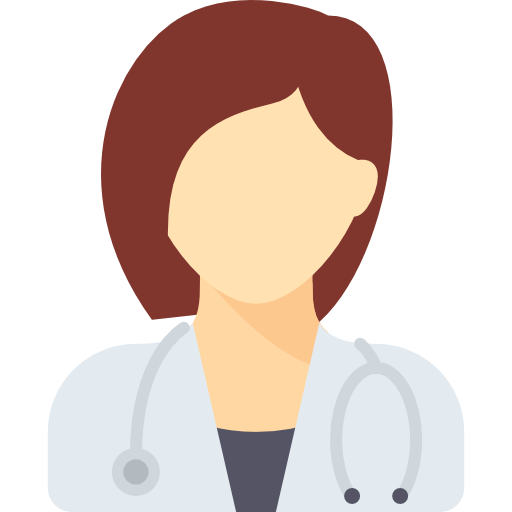 Expert Opinions