Fall Mortality Trends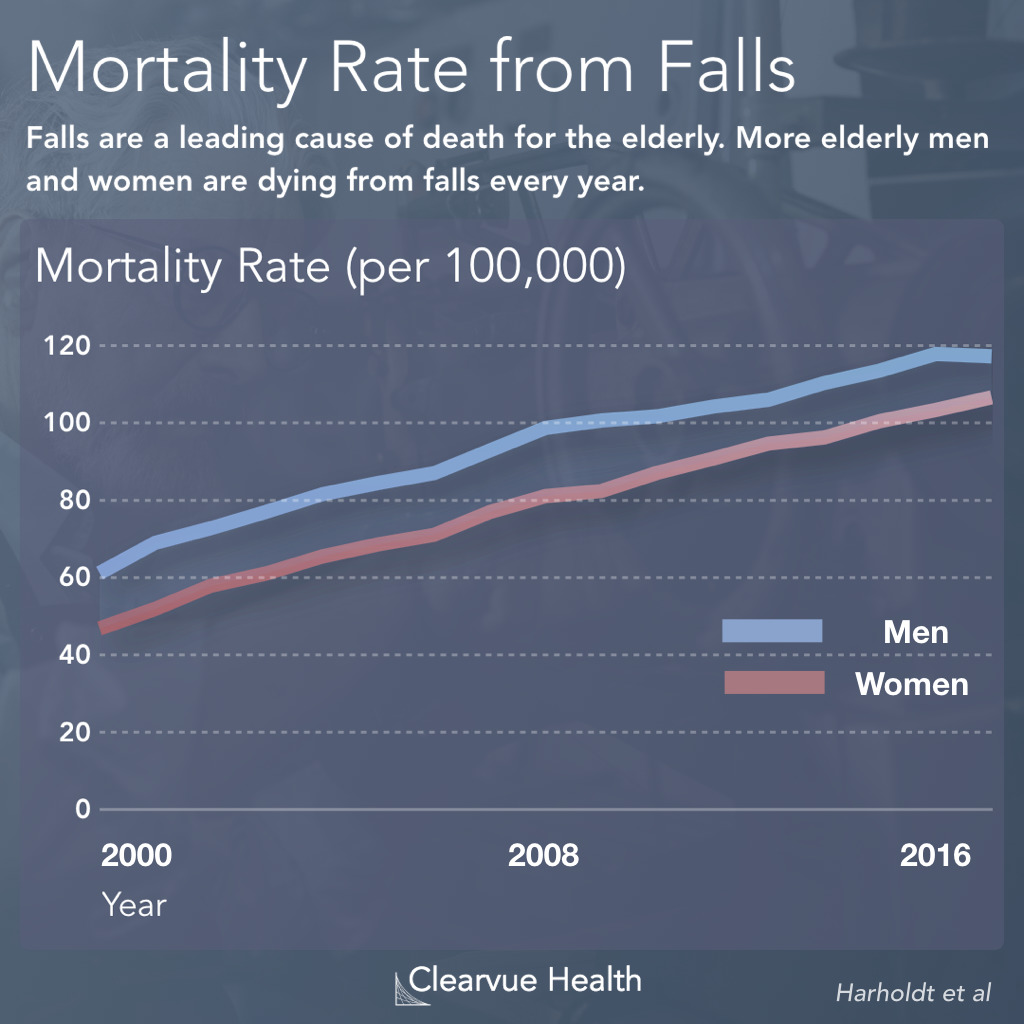 Falls are one of the leading causes of death for the elderly in the United States.
Kids fall all the time and they usually just fine. But for the elderly, even minor falls can be dangerous.
Frailty, challenges in healing, and loss of independence all contribute to a significantly lower survival rate for the elderly when it comes to falls.
Recently, it has become even more dangerous for the elderly in the United States. We are seeing more and more older folks dying from falls.
As shown in the chart above, fall mortality rates are increasing in the United States. They have nearly doubled since the year 2000. However, the reasons behind this increase are unclear.
Possible causes include the fact that we are living longer. Medical advancements have allowed people to live long lives with chronic illnesses. A longer life means greater odds of falling during that time.
It may also be possible that we are becoming more aware of falls. This data was obtained from death records. With increasing awareness of the dangers of falls, it's possible that doctors are more likely to record a fall as a cause of death.
Source: Mortality From Falls Among US Adults Aged 75 Years or Older, 2000-2016
Fall Mortality by Age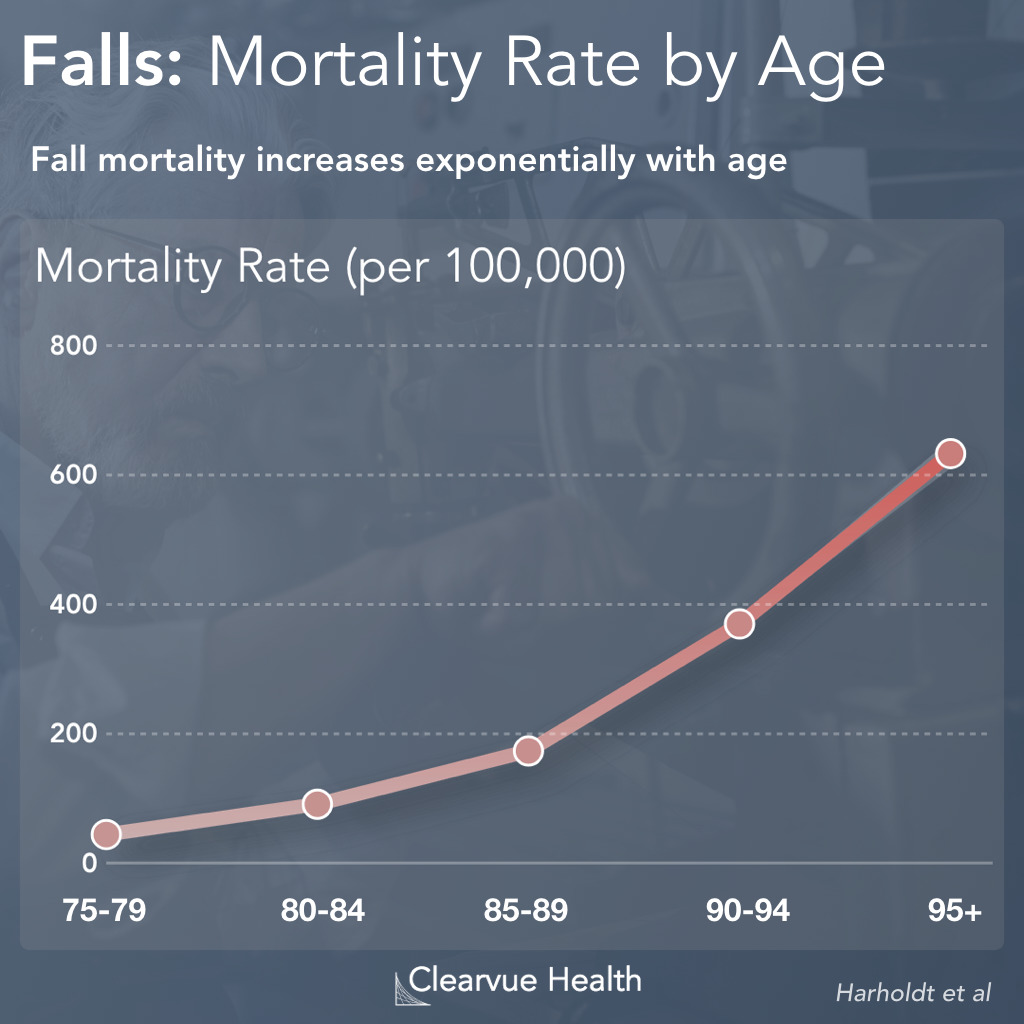 Falls are much more dangerous for older individuals. Around 42/100,000 of 75-year-old Americans will die from falls. Meanwhile, 630/100,000 95-year-old Americans will die from falls. This is over 10x more.
This comes from a combination of individuals falling more and also have a harder time recovering from a fall.
Source: Mortality From Falls Among US Adults Aged 75 Years or Older, 2000-2016
Low Impact Fall Mortality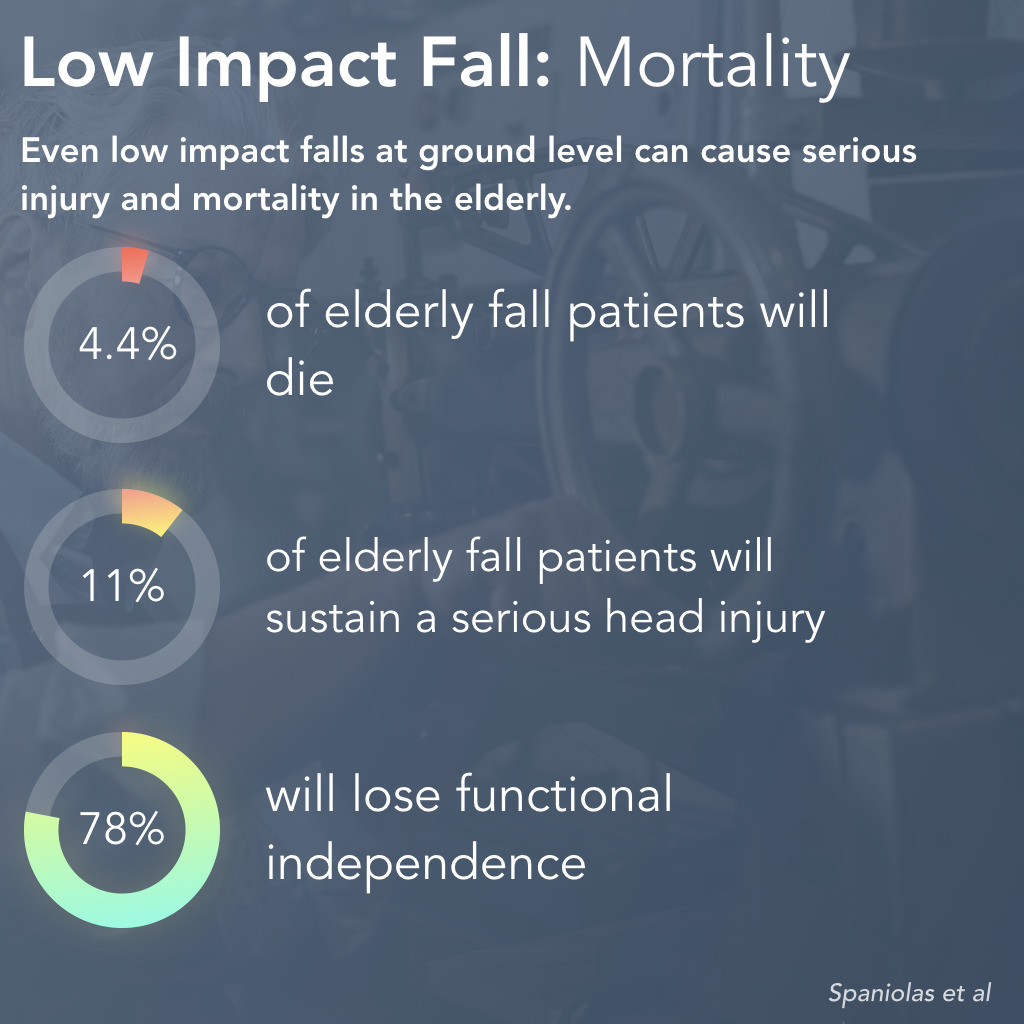 Ground level falls, such as tripping on carpets, can be dangerous for the elderly.
In one study of elderly individuals who presented to the emergency room after a fall, researchers found that 4.4% of individuals will pass away directly as a result of the fall. Around 10.6% will experience a serious head injury. Nearly 80% will not be independent by the time they leave the hospital,
Source: Ground level falls are associated with significant mortality in elderly patients.
Keys to Health
Falls sound routine, but for the elderly they are anything but. As we live longer, it becomes ever more important to be vigilant about staying safe from falls. As we age, exercise and staying active can help strengthen us and keep us safe from falls.
For our elderly loved ones, fall risk assessments and fall-proofing homes are all great ways of keeping them safe. Minor safety hazards around the house can become serious issues as people get older.
We found, vetted, and summarized some good advice from experts below on how you can help your loved ones stay safe and stay healthy.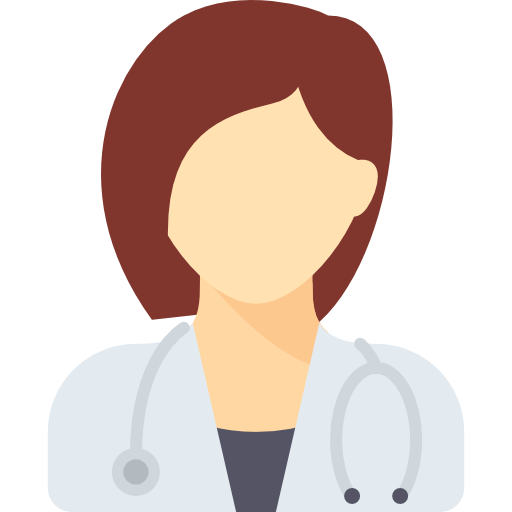 Expert Opinions
Exercise in Old Age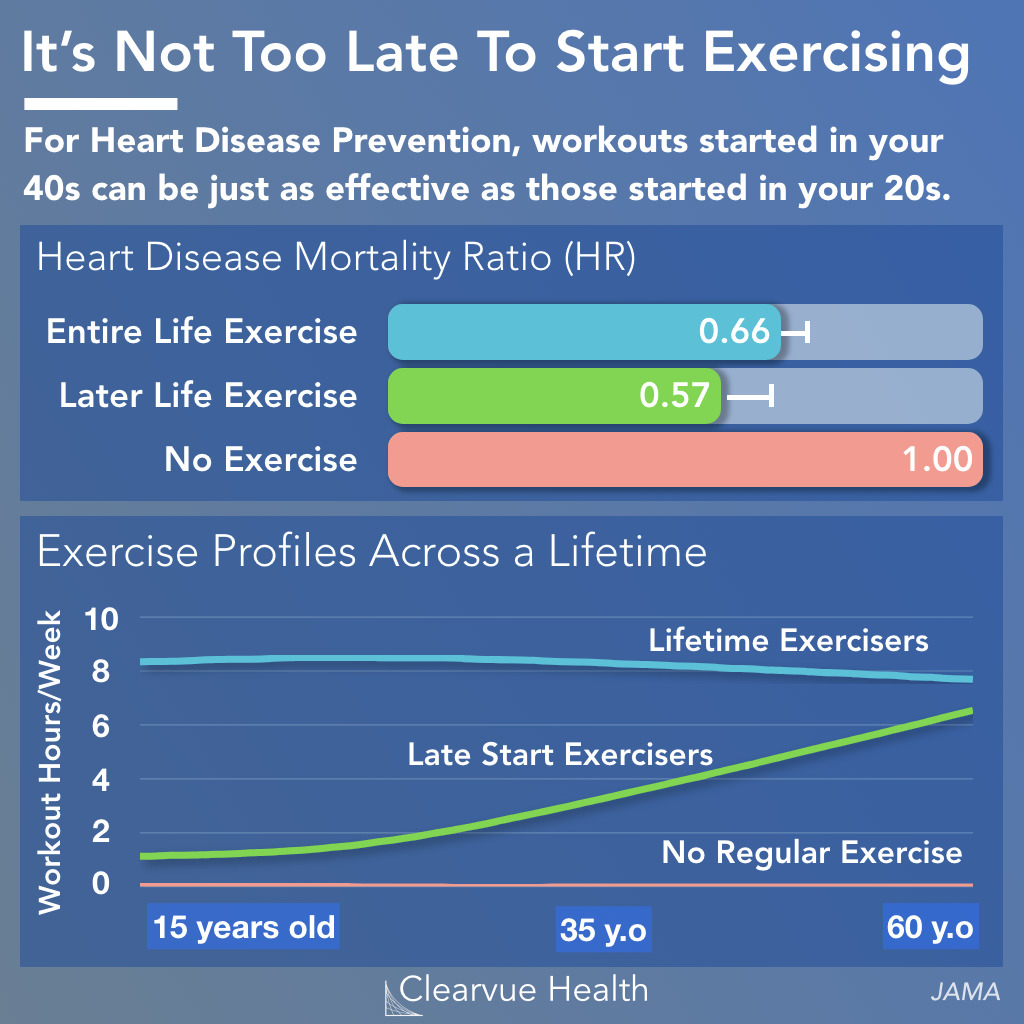 One great way of increasing strength and balance in old age is exercise. It's also pretty good for your heart.
A new study shows that starting a new workout routine in your 40s is nearly as good for your heart as working out for your whole life. Working out in your 20s then stopping does not appear to benefit your heart very much. These same patterns appear for cancer mortality as well. Read more here