Caloric Intake and Sleep Quality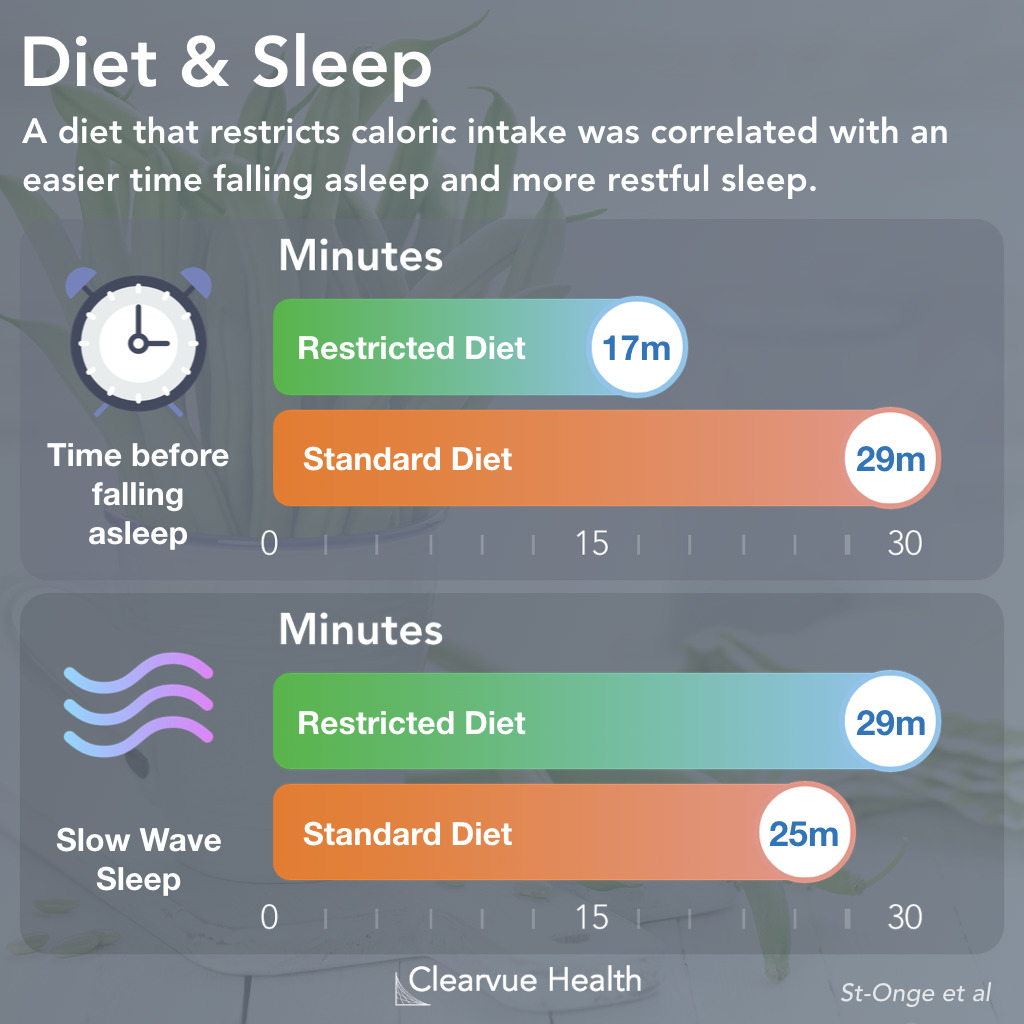 Just by eating fewer calories, volunteers in a sleep study experienced significantly deeper sleep and faster sleep.
A new study conducted an experiment on 26 volunteers to see whether a controlled diet could change the quality of their sleep.
They didn't use any special fad diets, medications, or shakes. Rather, they just had patients eat fewer calories of a balanced diet.
They found that when patients were on their restricted diets, it took them significantly less time to fall asleep compared to when they were on the regular diet.
Similarly, they had significantly more minutes of slow wave sleep with restricted diets than on a normal diet. Slow wave sleep encompasses the deeper phases of sleep that are responsible for most of your rest during sleep.
The main difference between the restricted diet and their normal diets was that they ate less with the restricted diet, suggesting that caloric intake may be the driving force behind these results.
Source: Fiber and Saturated Fat Are Associated with Sleep Arousals and Slow Wave Sleep
Effects of Sugar & Saturated Fat on Sleep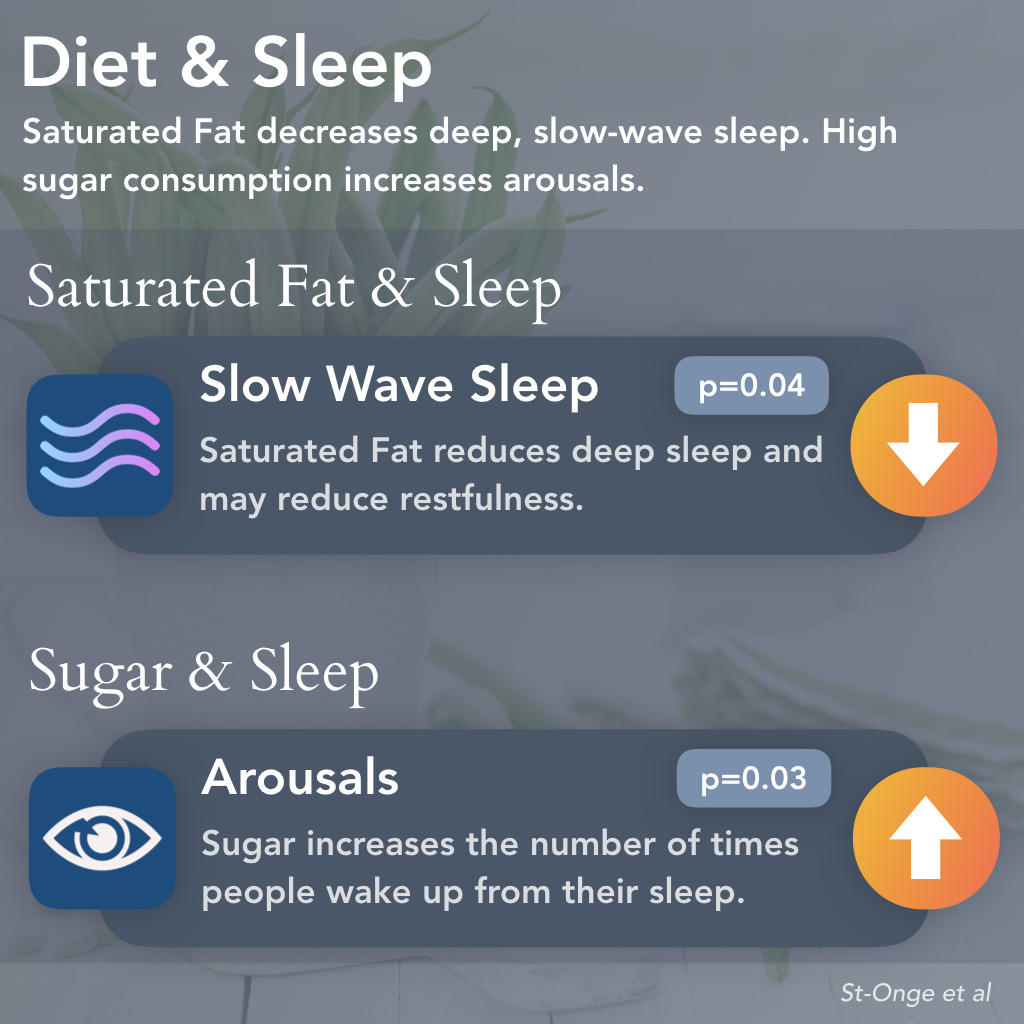 The types of food that people eat also matters.
Individuals who ate a lot of saturated fats experienced significantly less slow wave sleep.
For a reason that is still unknown, saturated fat appears to get in the way of deep, restful sleep.
Sugars and carbs get in the way of staying asleep. As many people with insomnia may know, getting to sleep is just half the battle. Being able to stay asleep the whole night is another challenge of its own.
Eating lots of sugars and carbs is correlated with more arousals at night. People who eat a lot of sugar wake up more often in the middle of the night.
Fiber & Sleep Quality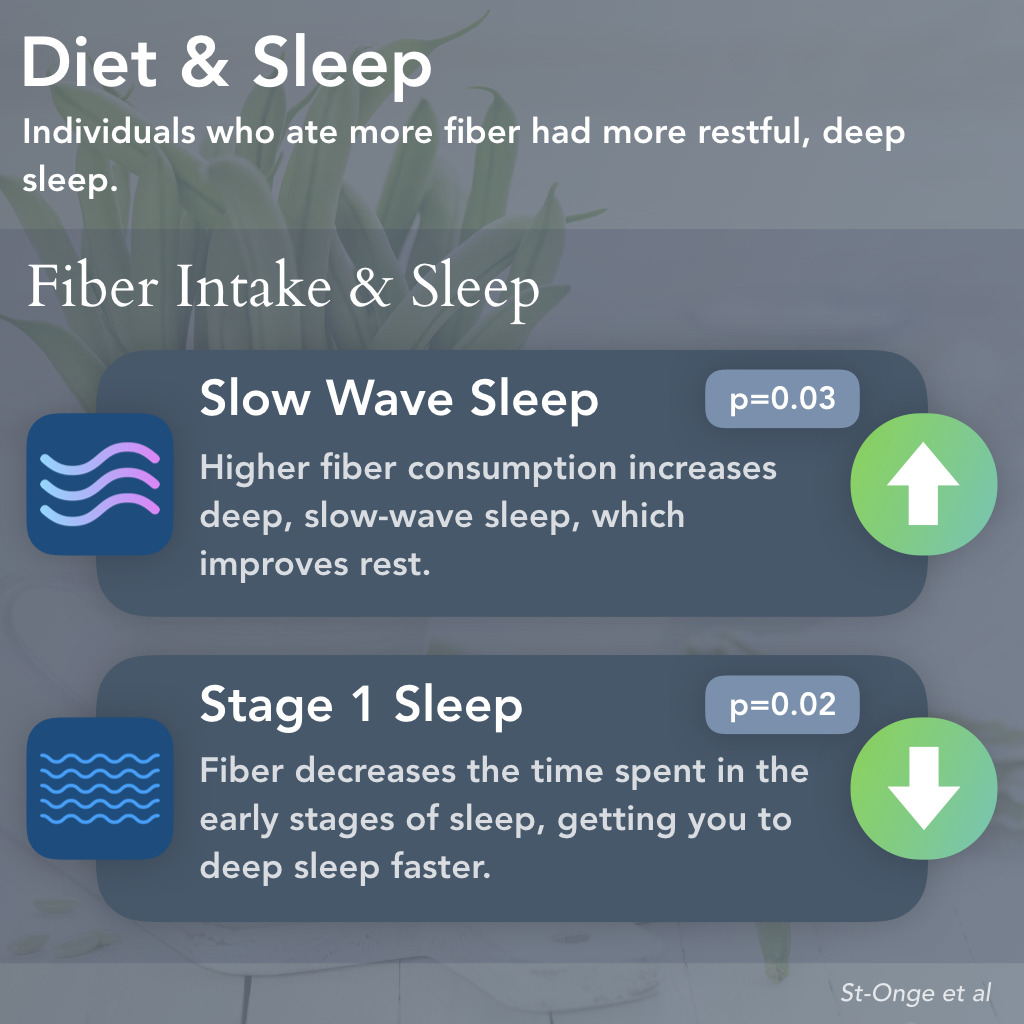 Fiber, on the other hand, is a superfood when it comes to sleep.
People who ate lots of fiber had more slow-wave sleep, indicating that they had a deeper, more restful sleep.
They also had less early-phase sleep. This suggests that even with the same amount of sleep, people who eat lots of fiber are able to achieve more rest. They are able to bring themselves into deep sleep faster and get more slow-wave sleep.
Top 5 Sources of Fiber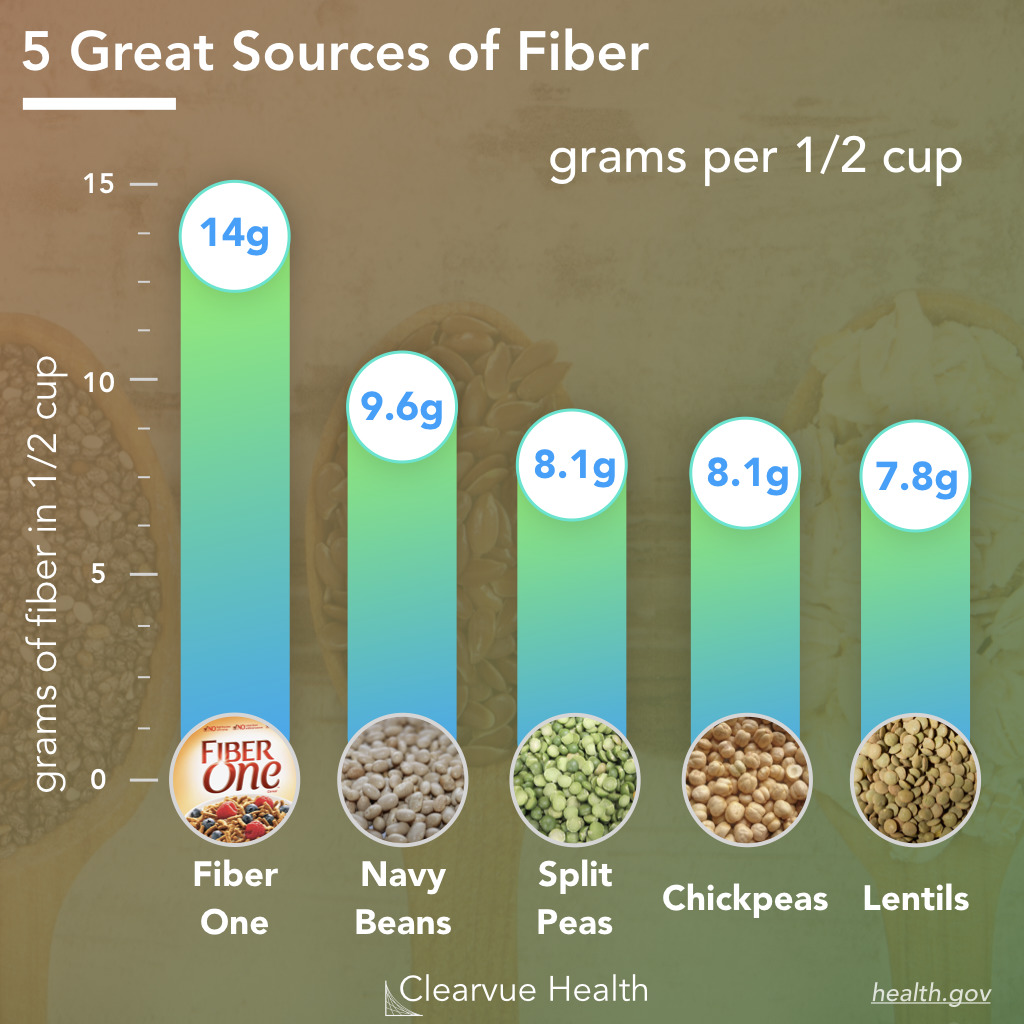 This research provides significant evidence that fiber may help sleep.
We've put together a graphic summarizing 5 great sources of fiber, according to health.gov. One of the best sources of fiber in terms of grams per 1/2 cup is high fiber cereals, such as Fiber One.
The best natural sources of fiber are typically beans and legumes. Lentils, chickpeas, and peas are all great ways increase your fiber intake naturally.
Keys to Health
Research is showing more and more that eating well doesn't have to be hard. Eating more fiber, fewer carbs, and less saturated fat is going to be better for you in a whole multitude of ways.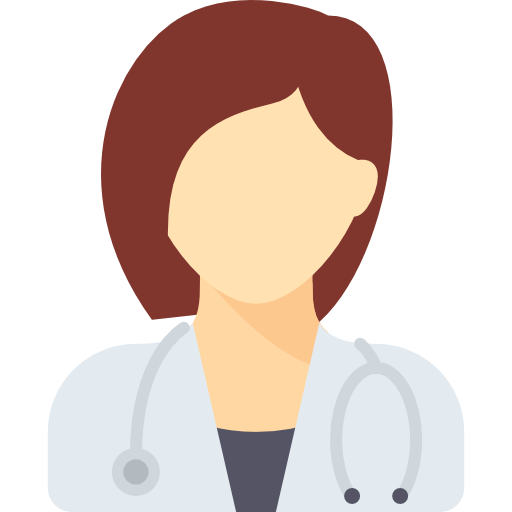 Expert Opinions