The new coronavirus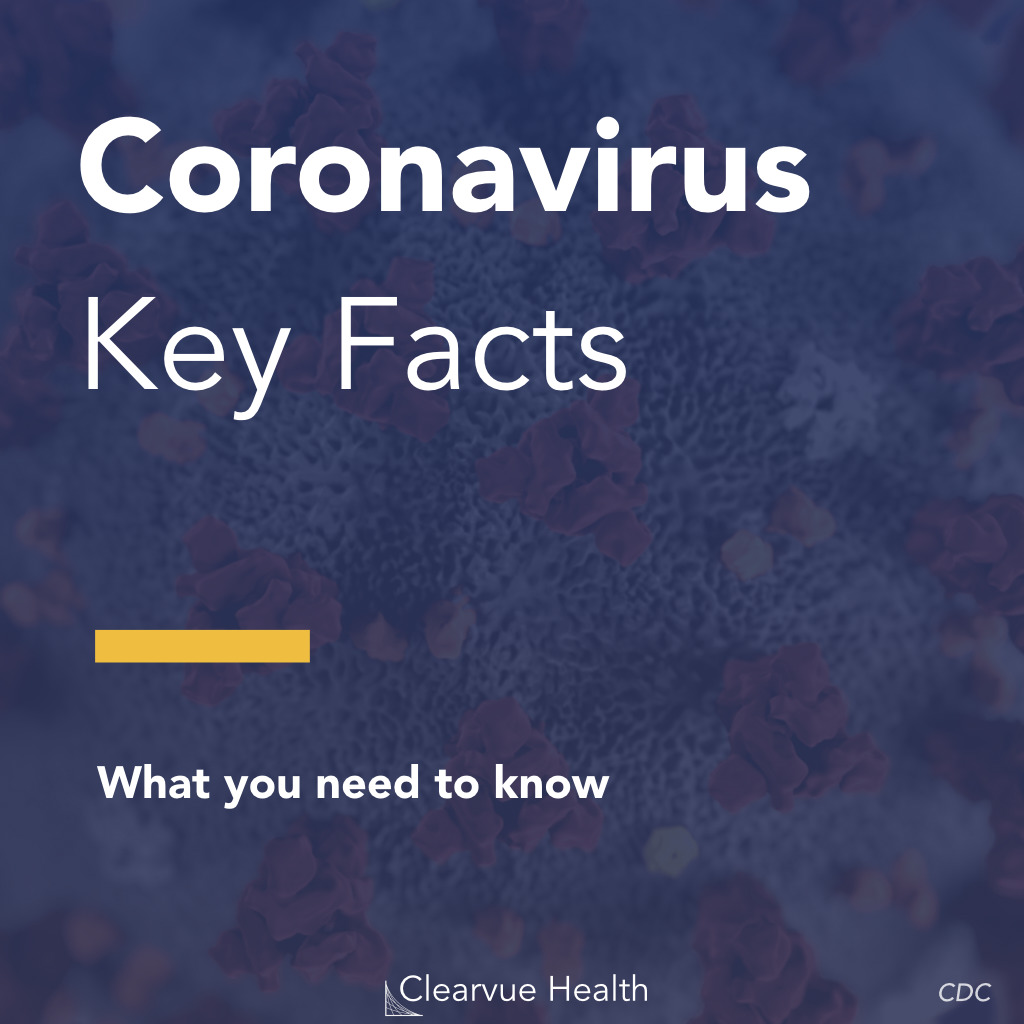 The rapid emergence and spread of the nCoV coronavirus has surprised both the medical community and the world as whole.
This virus, unknown before 2019, has quickly spread throughout Wuhan, China. Isolated cases have also emerged in countries around the world.
Medical experts are scrambling to understand this new virus, how to contain it, and how to treat it.
The Lancet, a well regarding medical journal, published one of the first studies on patients with nCoV.
While the study is small, it provides some of the best initial estimates on demographics and epidemiology for this new virus.
Source: Clinical features of patients infected with 2019 novel coronavirus in Wuhan, China
CDC: Key Coronavirus Facts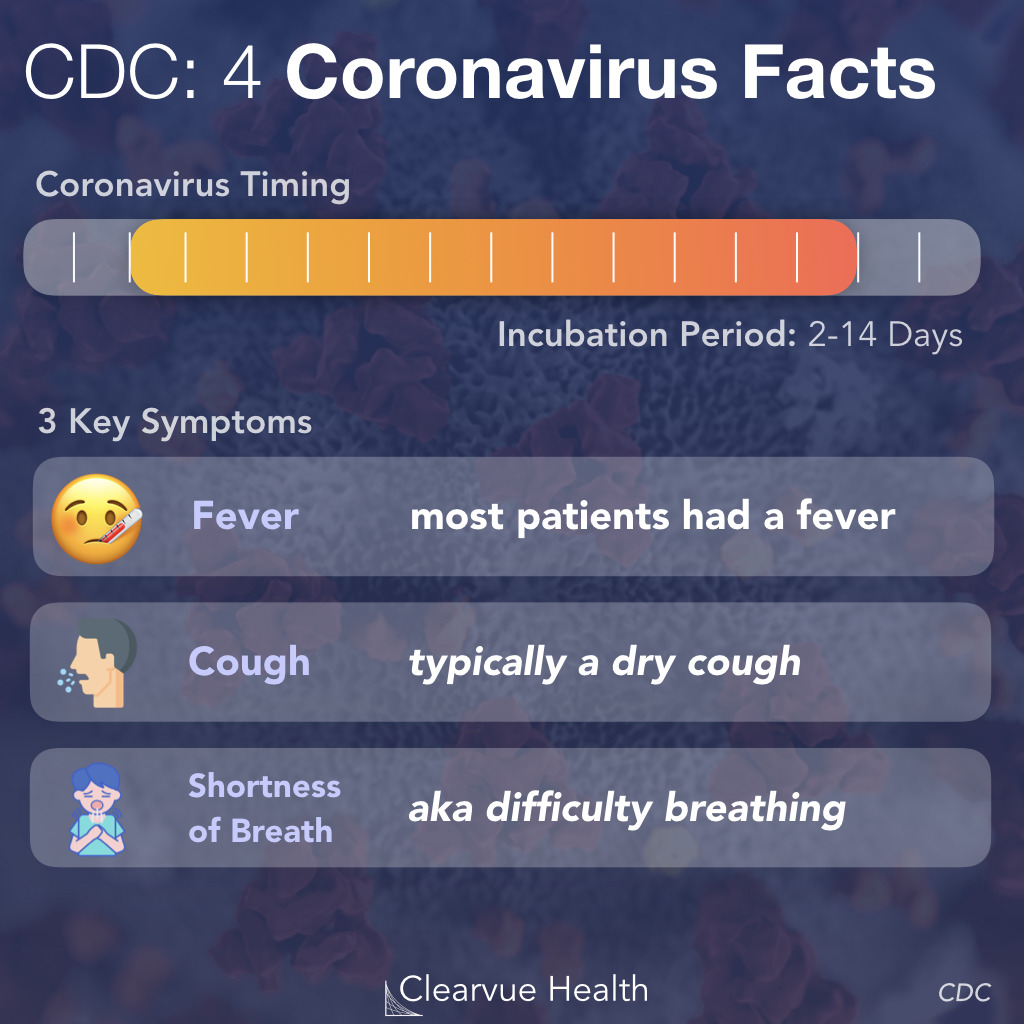 The CDC estimates that the new coronavirus virus has an incubation period of 2 to 14 days. This means that after a patients comes in contact with the virus, the virus can take several days to silently multiply inside a patient before a patient feels symptoms.
They identified fever, cough, and shortness of breath as key symptoms to look out for. Of note, the vast majority of patients with these symptoms will not have the new coronavirus. However, if the patient has travelled to China within the past two weeks, or been in close contact with someone who has, they should contact their doctor.
Source: 2019 Novel Coronavirus: Symptoms and Complications
Most Common Symptoms of the new coronavirus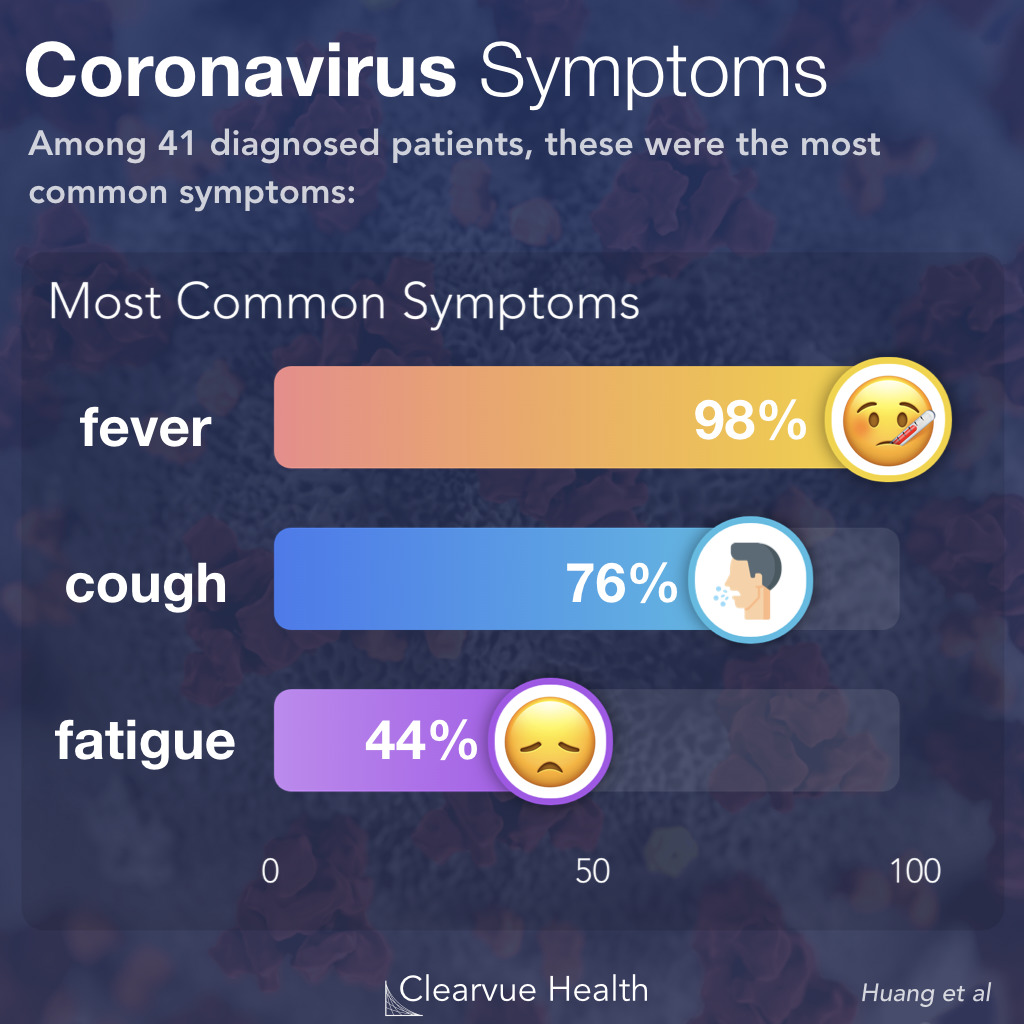 Of the patients hospitalized for the new coronavirus, nearly all had a fever. Most also had a dry cough. Fatigue was the third most common initial symptom at 44%.
Characteristics of patients with the new coronavirus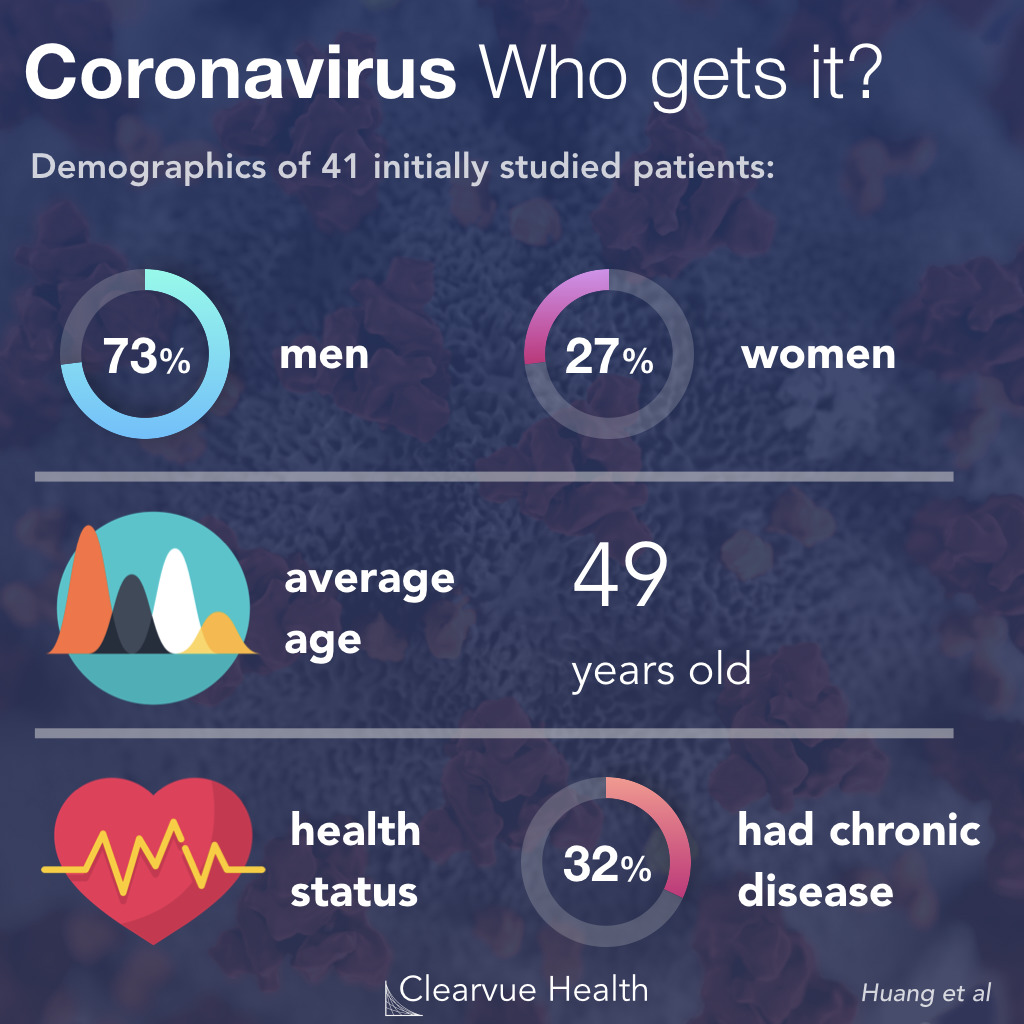 The majority of patients studied were men. All were adults with an average age of 49. Most were healthy. Only 32% had an underlying chronic disease, most commonly diabetes and high blood pressure.
Of note, this is a highly selected patient population of those who were admitted to the hospital. These figures do not necessarily represent all patients with this coronavirus.
Outcomes of 41 Coronavirus Patients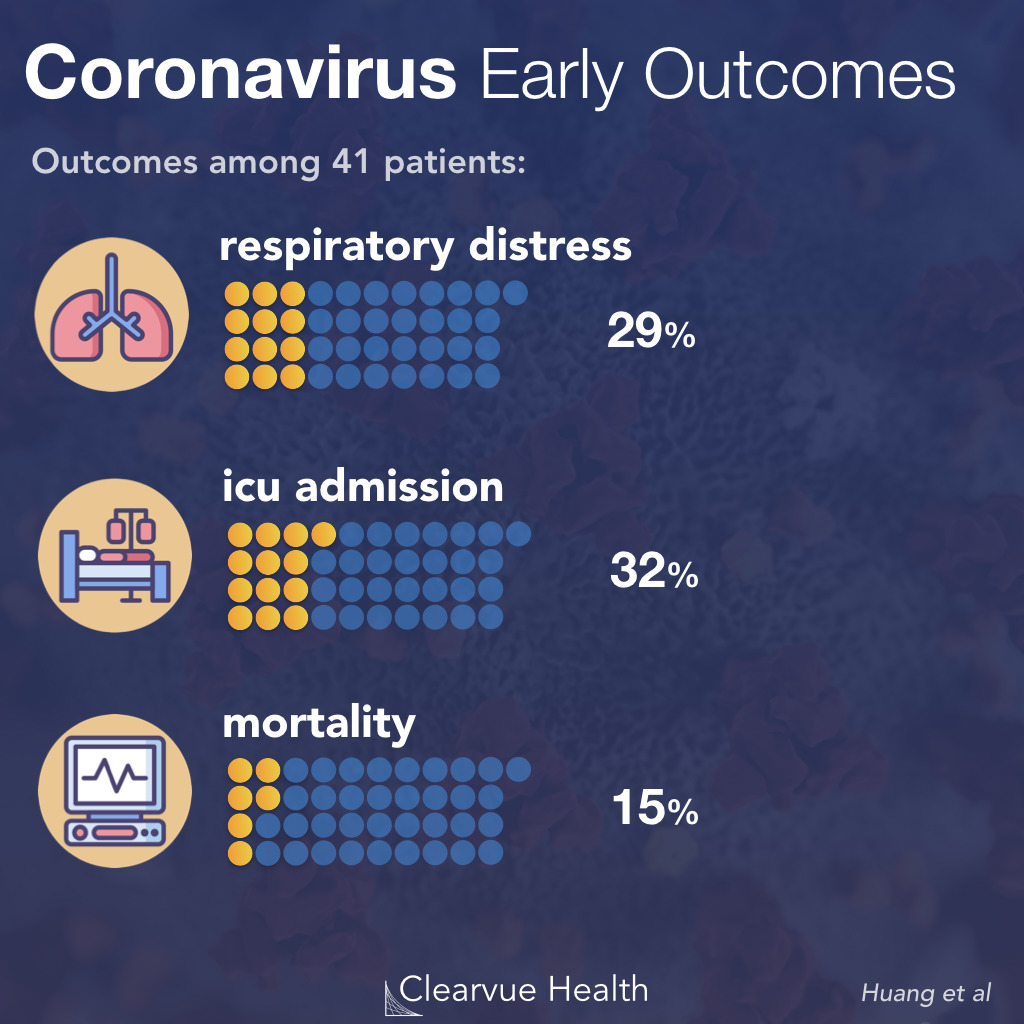 Patients experienced a wide range of outcomes after they were admitted to the hospital. All patients had some level of pneumonia.
12/41 patients developed Acute Respiratory Distress Syndrome, a condition where fluid builds up in your lungs making breathing difficult.
13/41 patients were admitted to the ICU, which provides more intensive care for patients who are sicker.
6/41 patients eventually passed away.