Risk of Suicide After a Concussion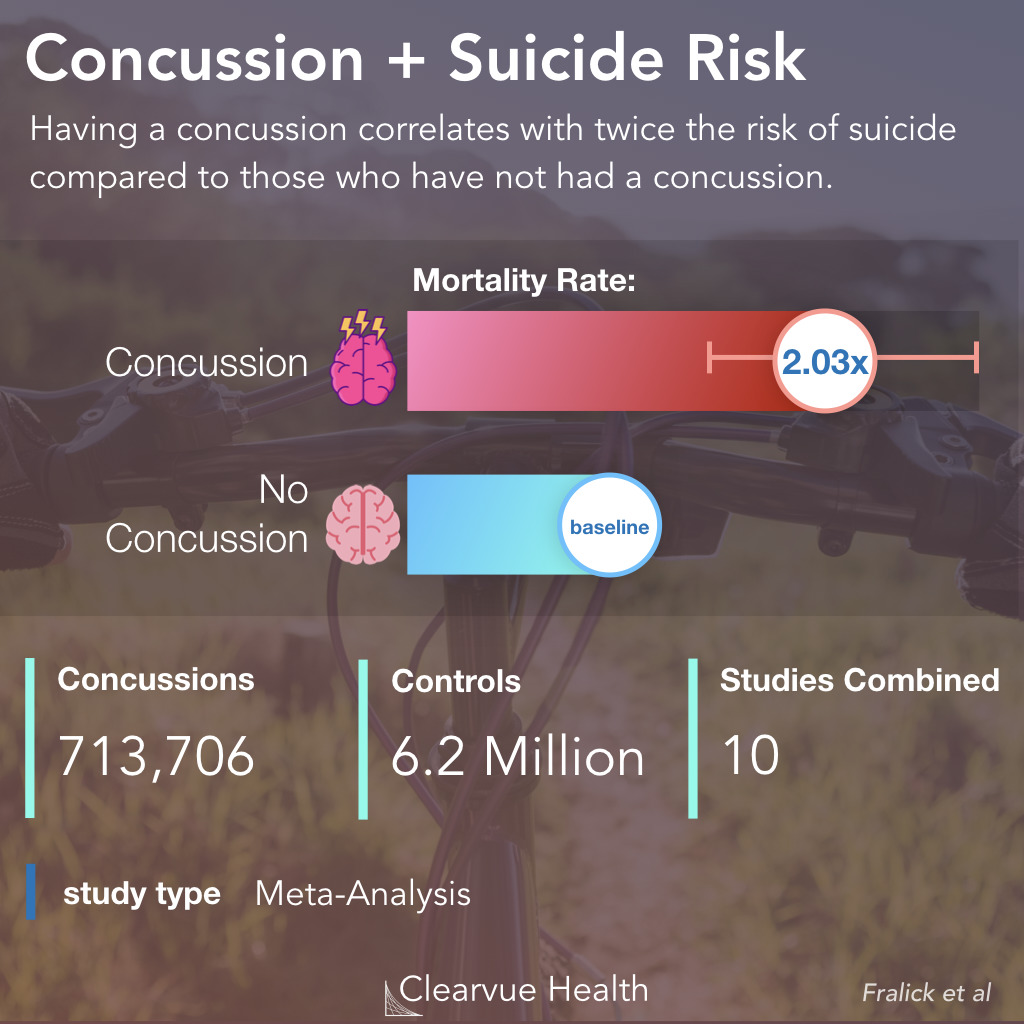 The risk of suicide is higher after a concussion. While the difference is small, the evidence is clear.
10 high-quality studies have been conducted so far looking at the link between concussion and suicide. Overall, they have all come to the same conclusion: having a concussion significantly increases your risk of suicide.
Researchers combined data from over 700,000 individuals who had at least one concussion. They compared the risk of suicide to 6.2 million individuals who have not received a concussion as a control group.
They found that overall, among all of the studies combined, individuals who had received a concussion had about twice the risk of committing suicide any given year compared to those who did not receive a concussion.
Source: Association of Concussion With the Risk of Suicide. A Systematic Review and Meta-analysis
Weekend concussions are riskier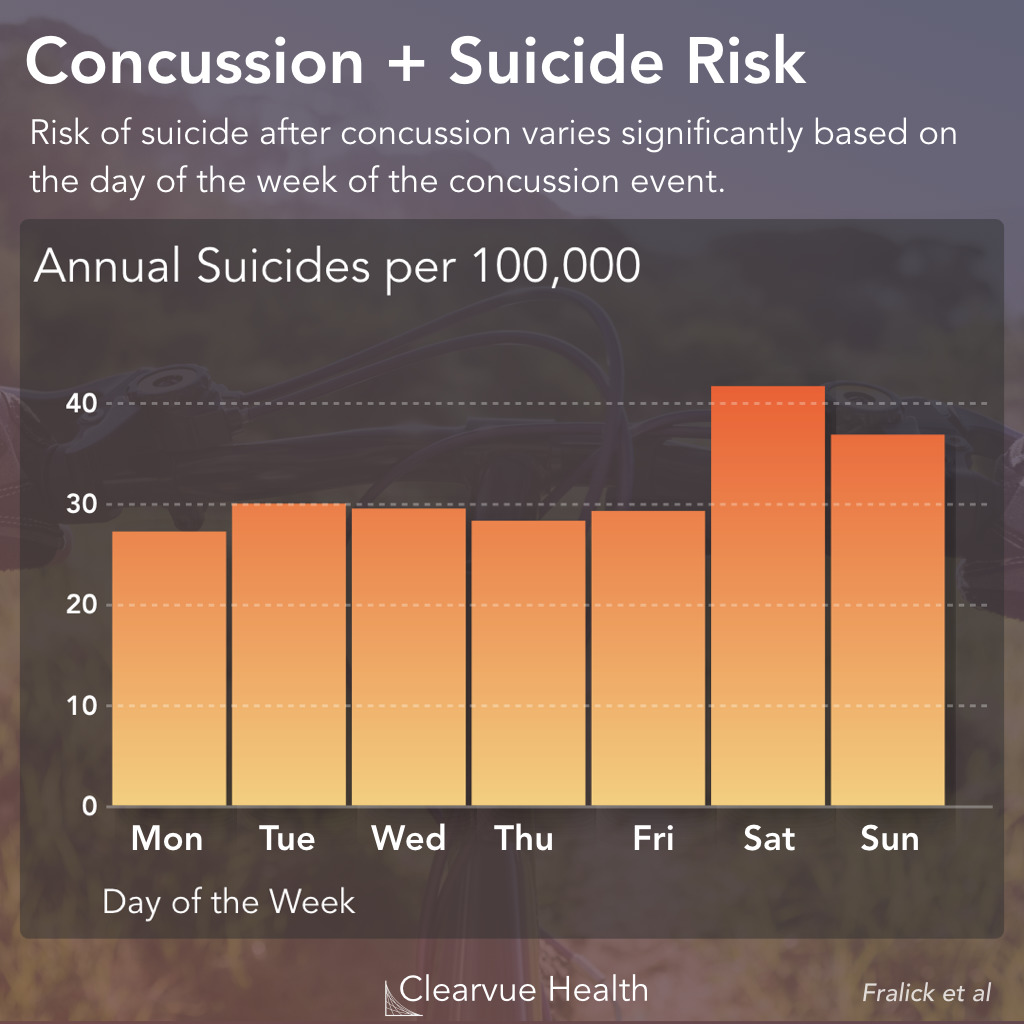 One study found an interesting connection between the day of the week of the concussion and suicide risk.
Individuals who got a concussion on Saturday or Sunday were at a significantly higher risk of suicide compared to those who got a concussion between Monday and Friday.
Source: Risk of suicide after a concussion
Weekend vs Weekday Concussions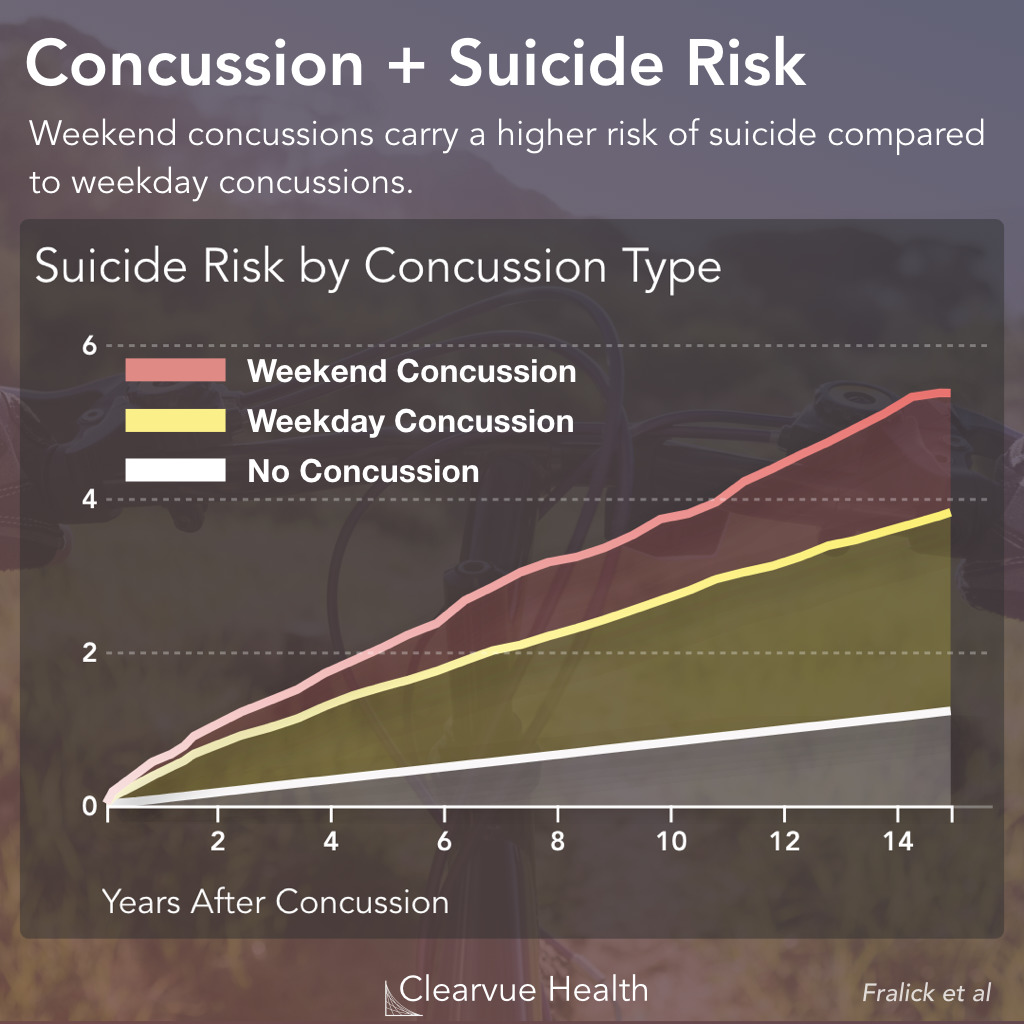 Researchers aren't exactly sure why. One possible reason is that individuals may be more likely to receive different types of concussions on Saturdays and Sundays compared to weekdays. A concussion sustained at work may be more common Monday through Friday, while concussions sustained during recreation and sports may be more common on Saturday and Sunday.
Source: Risk of suicide after a concussion
Risk Factors for Concussion + Suicide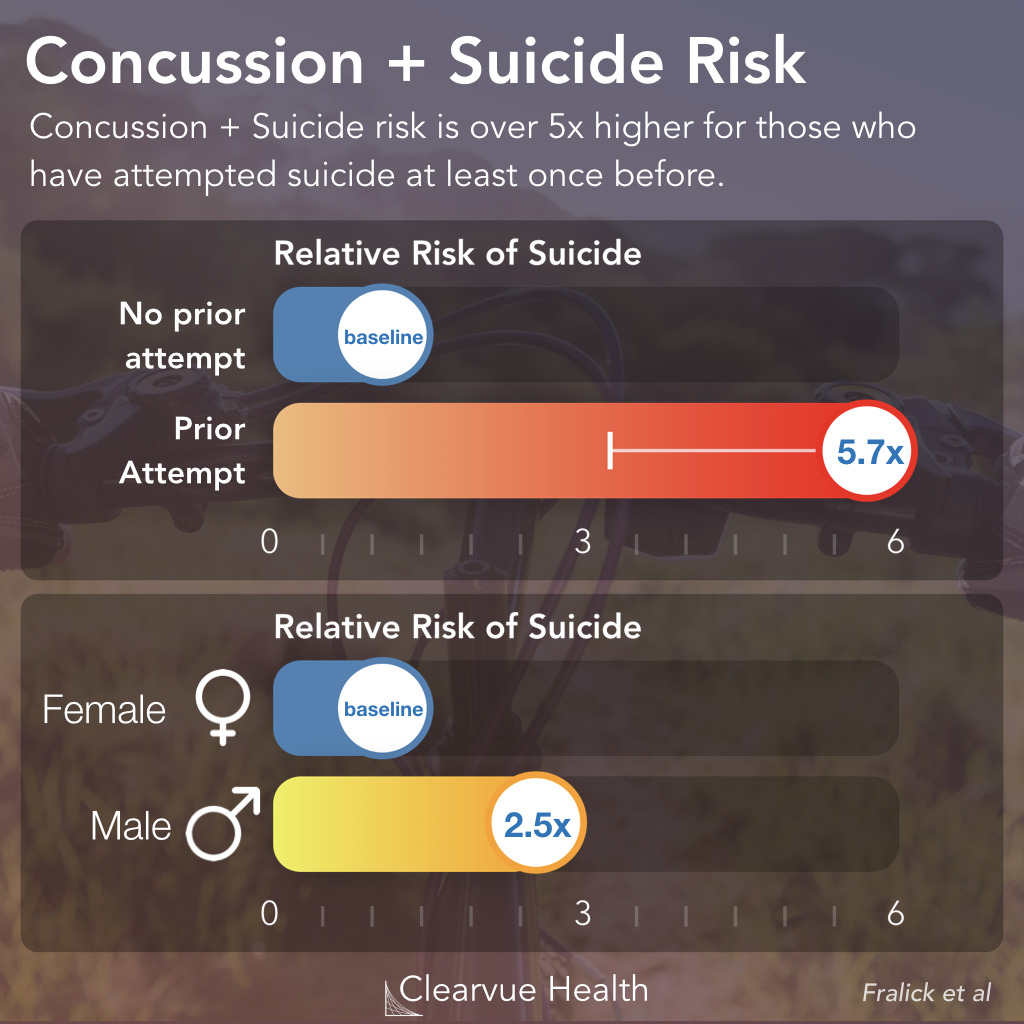 Two other risk factors include gender and prior suicide attempts. Those who had attempted suicide at least once before had around 5.7 times the risk of suicide compared to those who had not. Similarly, and men had over twice the risk of suicide compared to women after a concussion.
Keys to Health
The mechanisms behind this link is still unclear, as with a lot of the effects of concussion.
What we do know is that the risk of death after concussion can last for many years after the original event due to the elevated risk of suicide.
In terms of absolute numbers, this risk is relatively small. However given the sheer numbers of concussions received every year, this adds up to a substantial burden of suicides.
If you want to stay safe, be sure to wear a helmet. Avoid any situations where you may receive impacts to the head.
While a hard hit to the head may not leave the same scars as a cut to the skin, this data shows that they can leave mental scars that remain for years.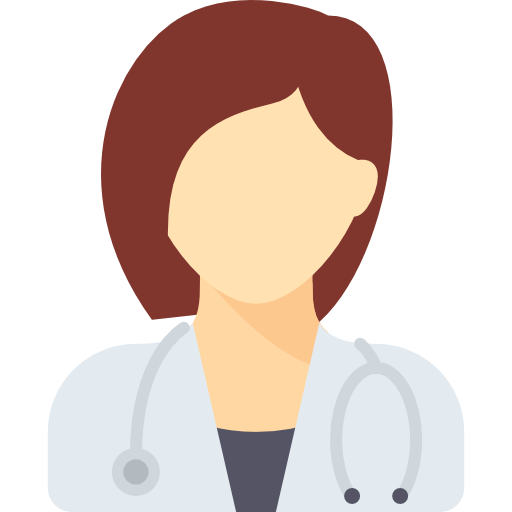 Expert Opinions