Sleeping on your back during the 3rd trimester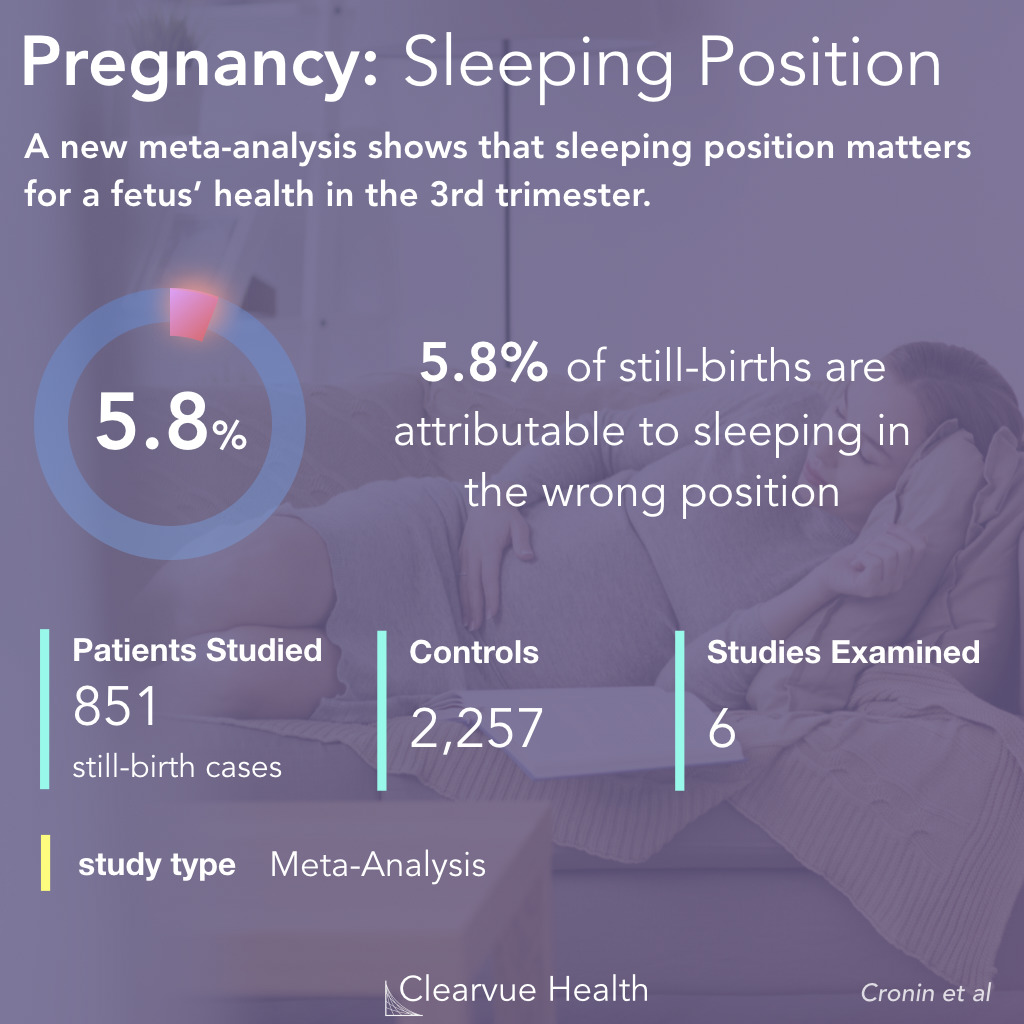 As if pregnancy wasn't already hard enough, it turns out how someone sleeps during pregnancy can play a big role in a fetus' health.
A new meta-analysis covering six major studies has shown that sleep position strongly correlates with fetal health.
Researchers estimated that sleeping in the wrong position is responsible for nearly 6% of all stillbirths.
Source: An Individual Participant Data Meta-analysis of Maternal Going-to-Sleep Position, Interactions with Fetal Vulnerability, and the Risk of Late Stillbirth
Data on Sleeping Position & Pregnancy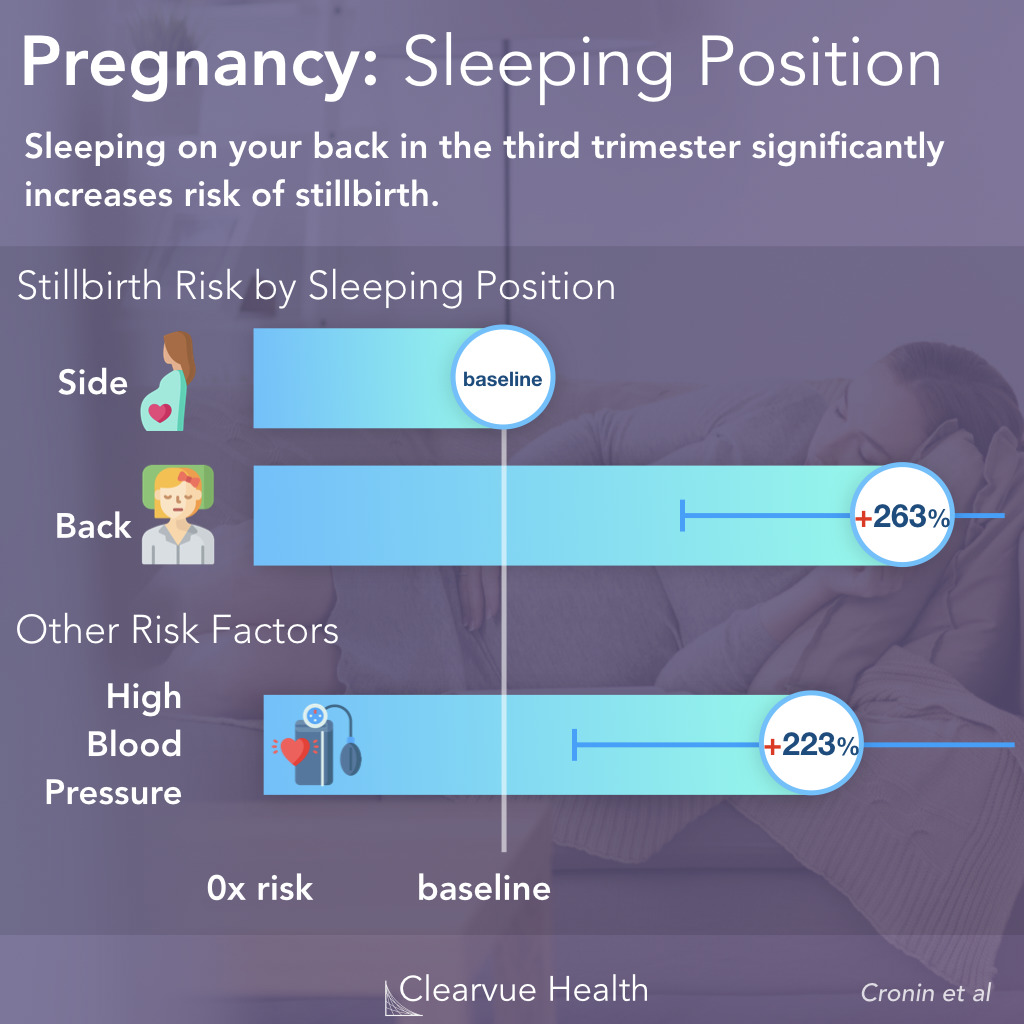 Sleeping on your back increases risk of stillbirth by around 260%, even after adjusting for multiple varibles.
This is similar to the increase of risk from other factors such as high blood pressure and diabetes which can impact childbirth and pregnancy.
Sleeping on the left versus the right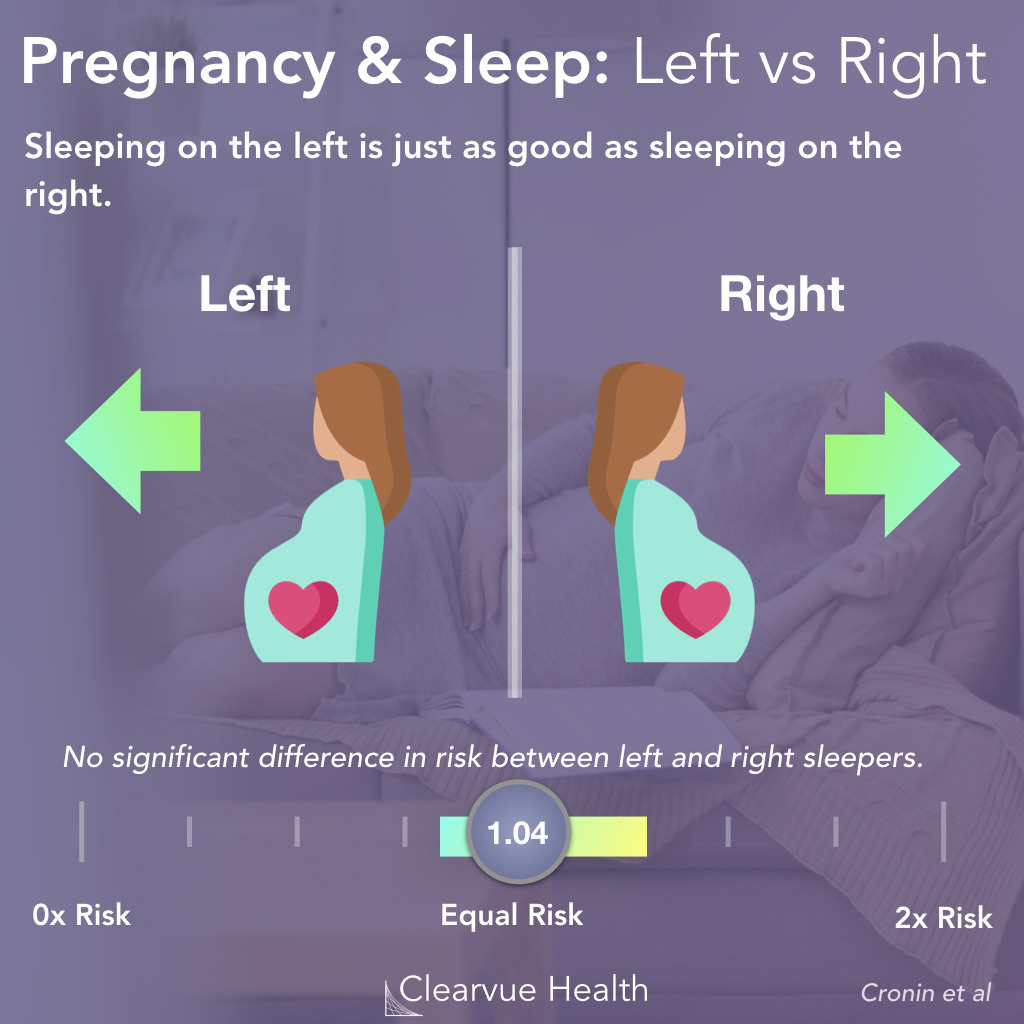 Unequivocally, sleeping on the side is better. But does it matter if you sleep on the left or the right?
According to the data, both are just as good. However, as new data comes out, it is possible that we will see one becoming better than the other.
While some doctors have published opinions preferring the left, the data generally shows that both are statistically equivalent.
What about sleeping on the back?
By the third trimester, sleeping on the back becomes uncomfortable for most women and most choose other sleeping positions. Therefore, there is insufficient evidence to make a determination. Since we know that sleeping on the left and the right are safe, and that sleeping on the back is not safe, we rank this is number three among the sleeping positions.
Keys to Health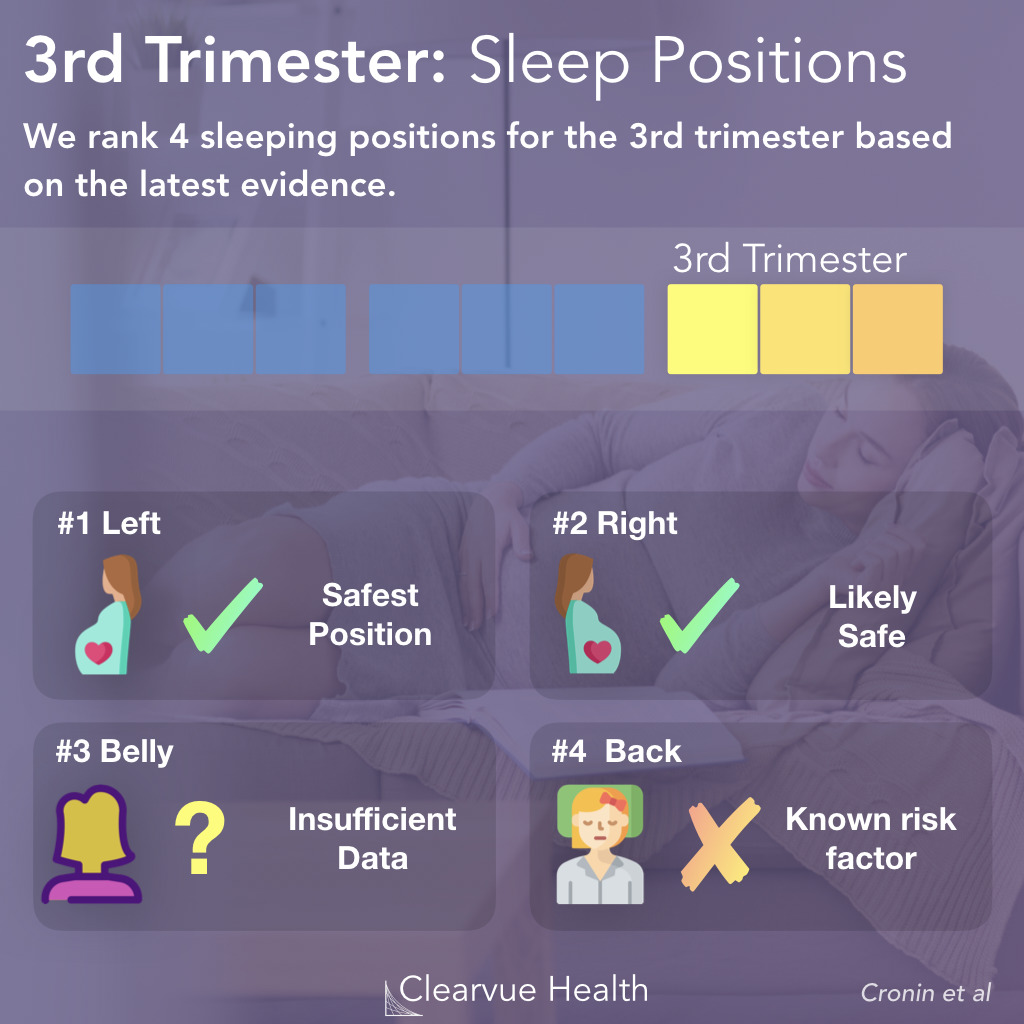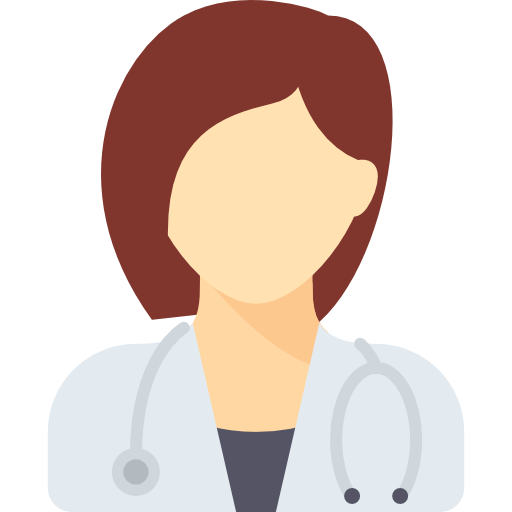 Expert Opinions
Further Reading: Hospital Choice & Safety for Mothers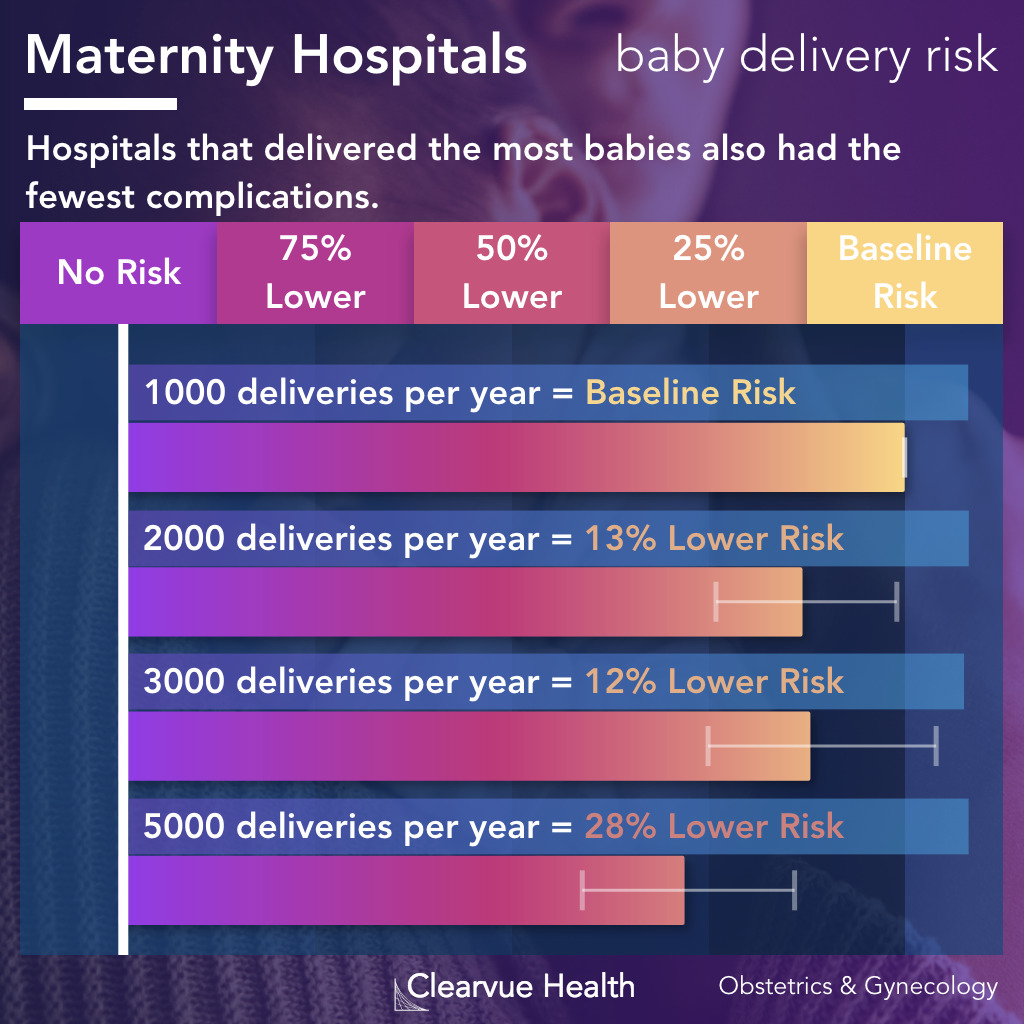 Childbirth is one of the riskiest events in a woman's life. New research is showing that your choice of hospital matters.
A new study suggests that your choice of maternity hospital can play a big role in your odds of a safe medical delivery or C-section. Delivery complications have risen in recent years. Larger hospitals that deliver more babies tend to provide better outcomes.