Effectiveness of Teplizumab in Delaying Diabetes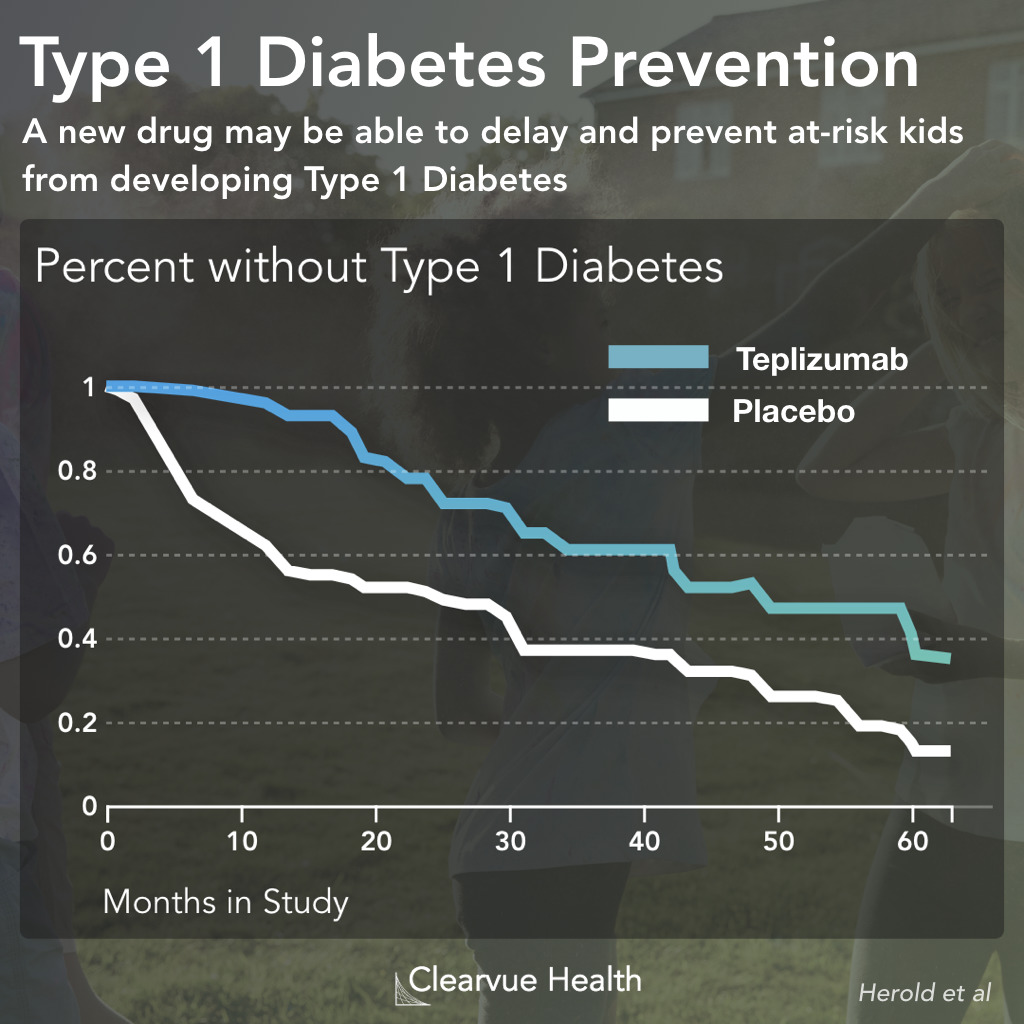 A new study provides hope that we may be able to prevent type one diabetes and some patients. Type one diabetes is caused by your immune system attacking the cells in the pancreas that are responsible for producing insulin.
This new therapy works to suppress the part of the immune cell that does this damage.
A new study in one of the most prestigious journals in medicine shows that doctors may have a new treatment that protects high-risk patients from developing Type 1 diabetes.
Doctors studied relatives of Type 1 Diabetes patients who had already developed early signs of Type 1 Diabetes. While the volunteer children were not diabetic, they were at a much higher risk of developing diabetes themselves. With current treatments, there is not much that we can do for these kids. A new medication offers some hope. As shown above, patients who received the new treatment had a significantly lower rate of developing Type 1 Diabetes over the 60 months they were followed. Those who did eventually develop Type 1 Diabetes had a significant delay, providing more years free of Type 1 Diabetes.
Source: An Anti-CD3 Antibody, Teplizumab, in Relatives at Risk for Type 1 Diabetes
Top Side Effects of Teplizumab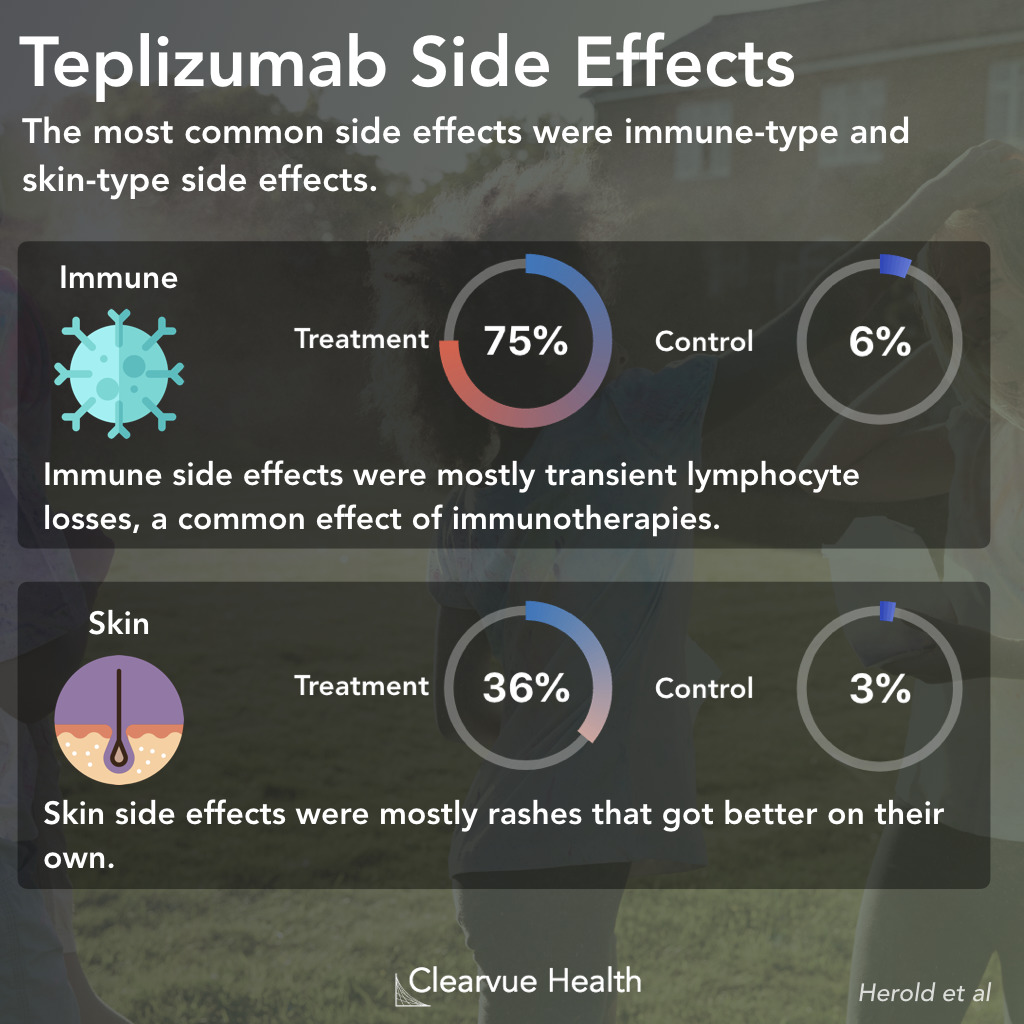 The downsides of this drug and immunotherapy, in general, are the side effects. The immune system is essential to good health. Any drug that acts on the immune system carries risks of significant side effects.
Generally, the drug was safe. The most common side effects were categorized as blood and immune symptoms. These were mostly cases of Lymphopenia. This is an expected symptom for this type of drug. The second most common type of symptom was skin-type side effects. Most of these were cases of rash that got better on their own without treatment.
Source: An Anti-CD3 Antibody, Teplizumab, in Relatives at Risk for Type 1 Diabetes
Immune Side Effects of Teplizumab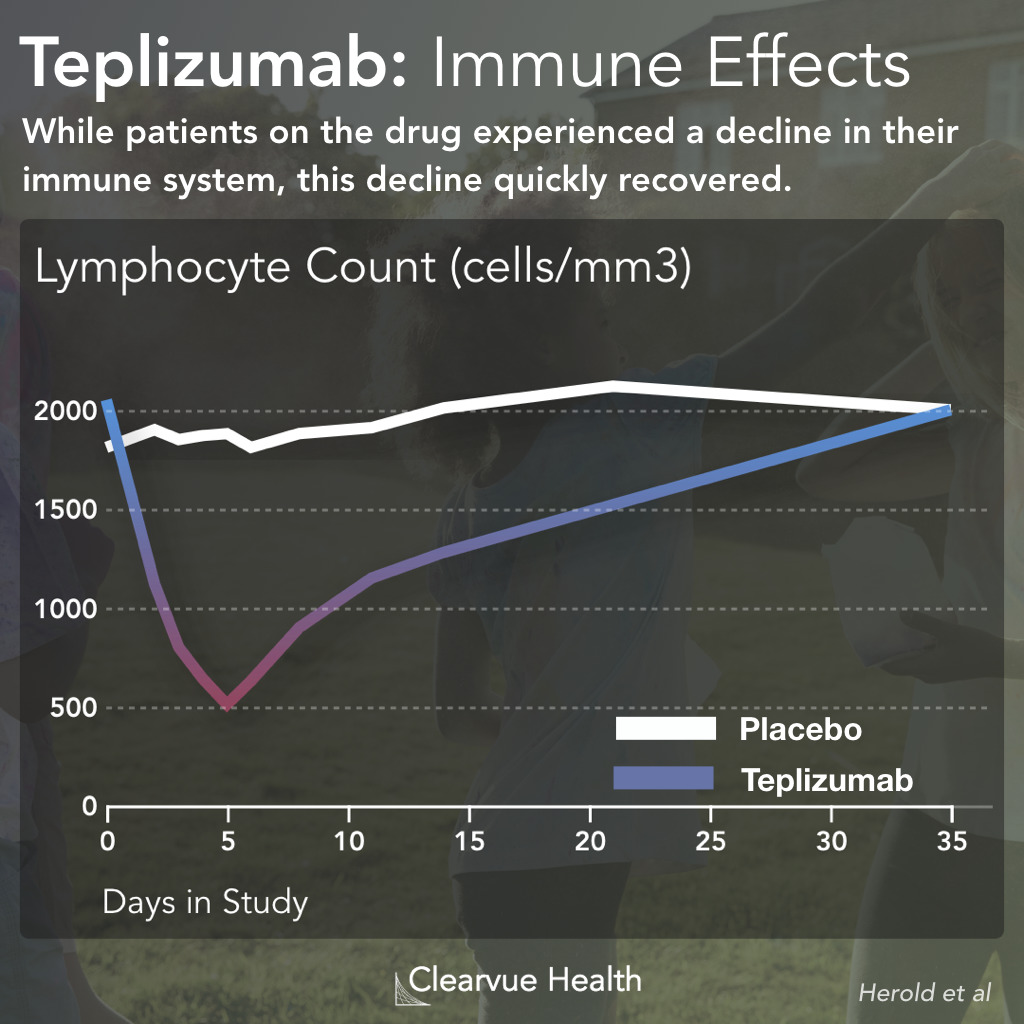 One side effect that many doctors were concerned about was the effects of the drug on the immune system. Because the drug functions by suppressing part of the immune system, doctors were concerned about whether patients with experience damage to their immune system.
As the data above shows, the effects of the drug on the immune system were temporary. Patients quickly regained the immune cells they had lost.
On the other hand, the magnitude of the effects was relatively small showing that we still have a long way to go when it comes to Type 1 Diabetes. Many of the kids who have received the treatment still ended up developing diabetes. With the rapid pace of innovation within immunotherapy, this may just be the first of many.
Source: An Anti-CD3 Antibody, Teplizumab, in Relatives at Risk for Type 1 Diabetes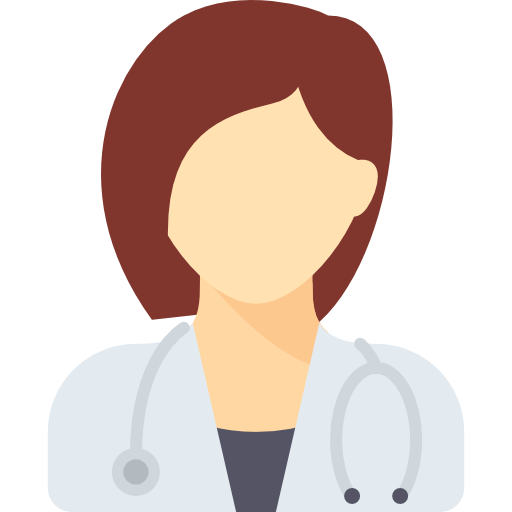 Expert Opinions