You've probably heard that calcium and vitamin D help to build strong bones. But, what about other nutrients?
Research is starting to show that magnesium may play a role as well.
Magnesium is a metal that your body gets through food, similar to how you eat iron.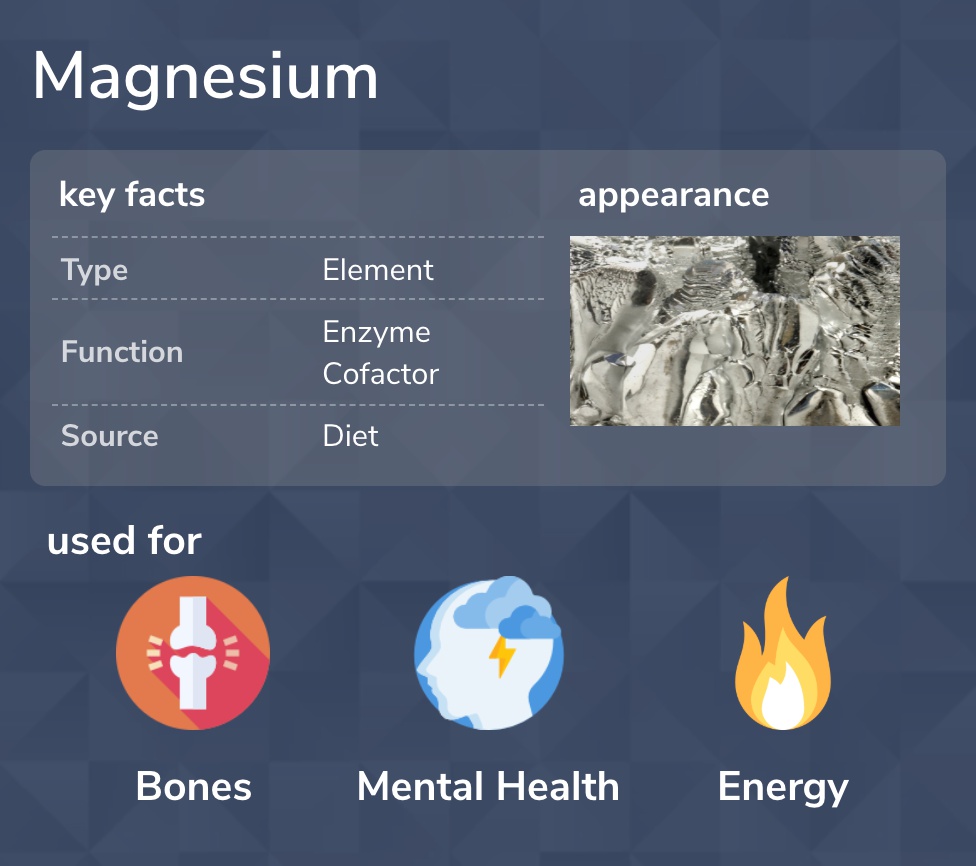 It plays an important role in keeping your brain healthy and in helping your body maintain itself.
For bones, it plays a particularly special role. Most of the magnesium in your body is stored in your bones.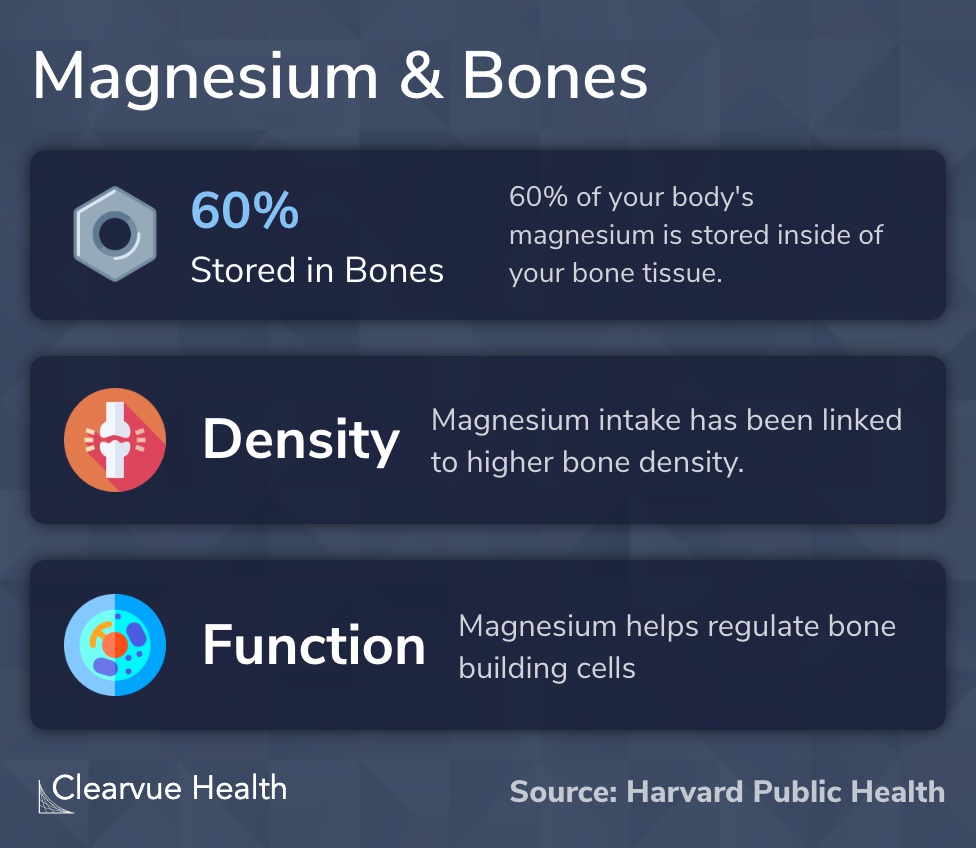 The studies below outline the link between magnesium and bone health.
Magnesium and Bones in Women
Bone health is particularly important for women. Women are susceptible to osteoporosis and fractures as they reach old age.
One observational study has found that women who consume more magnesium also have higher bone density, suggesting stronger and more resilient bones.
However, researchers were unable to establish a clear link with bone fracture risk, potentially due to the limitations of an observational study.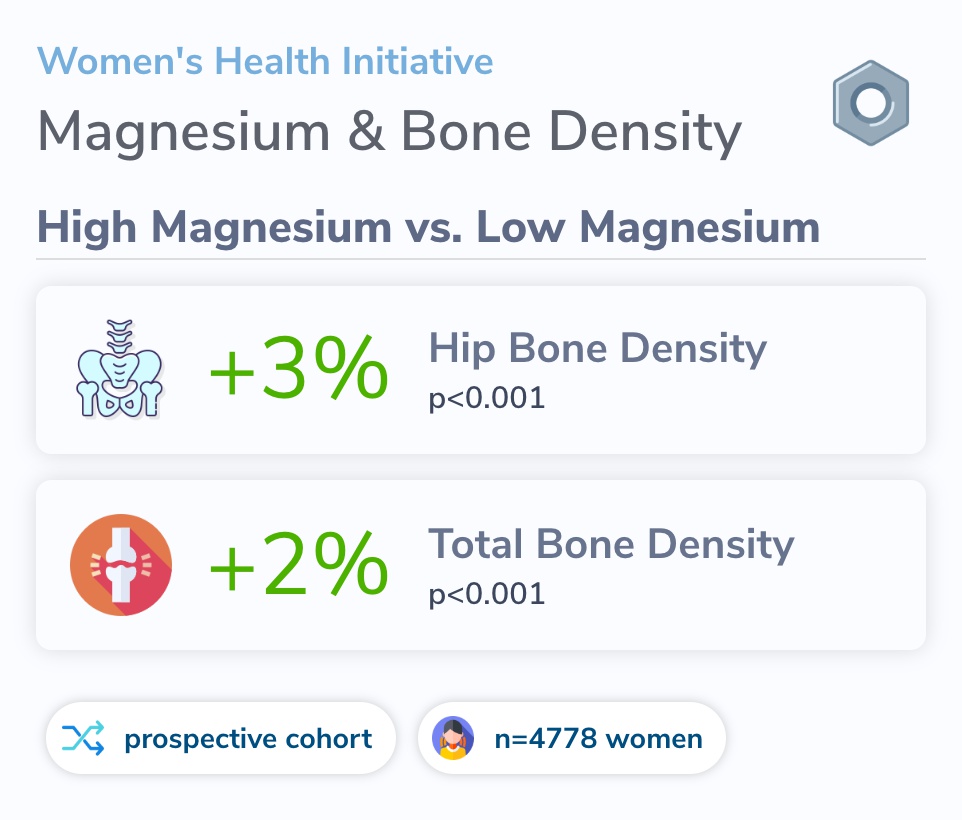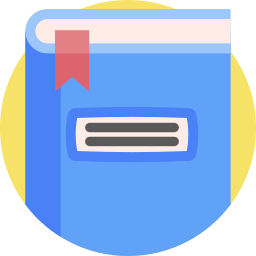 " Lower magnesium intake is associated with lower BMD of the hip and whole body, but this result does not translate into increased risk of fractures."
Magnesium & Bone Strength in Men
A second study looking at men found a clearer link between bone fractures and magnesium intake.
Researchers found that men who consumed the least magnesium also had a higher risk of bone fracture compared to men who consumed the most. This link was particularly strong for what doctors called femoral bone fractures, essentially fractures in the thigh.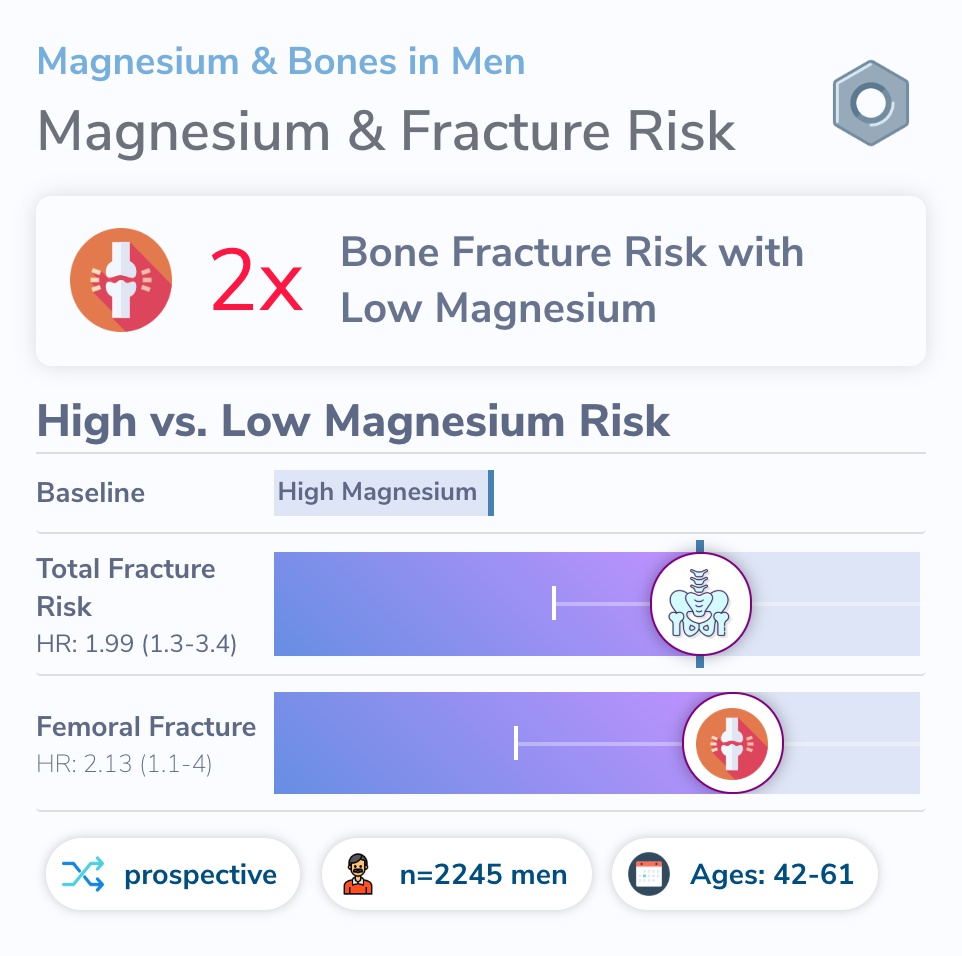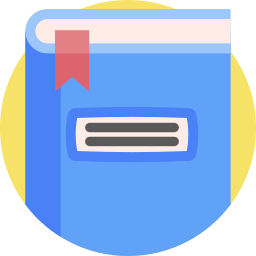 "In middle-aged Caucasian men, low serum magnesium is strongly and independently associated with an increased risk of fractures. Further research is needed to assess the potential relevance of serum magnesium in the prevention of fractures."
Kunutsor, 2017 European Journal of Epidemiology
Most of the research so far has been observational only.
Observational studies are unable to tell us much about whether magnesium itself protects bones or whether it's just a correlation.
However, the evidence is starting to build up that there is a link between how much magnesium you eat in your diet and the strength of your bones