COVID-19
Brain Inflammation
Most of us think of cough and lung symptoms when it comes to COVID-19. However, for some unfortunate patients, COVID-19 can also lead to brain symptoms.
This was first suspected when a few patients who had COVID-19 also had significant neurological symptoms.
In one well-documented case below, a 24-year-old man sees a doctor with a headache, fatigue, and fever. Nine days later he's found unconscious in his vomit.
MRI shows that his brain has visible active infections.
In the circled area of the chart below, you can actually see the inflammation taking place.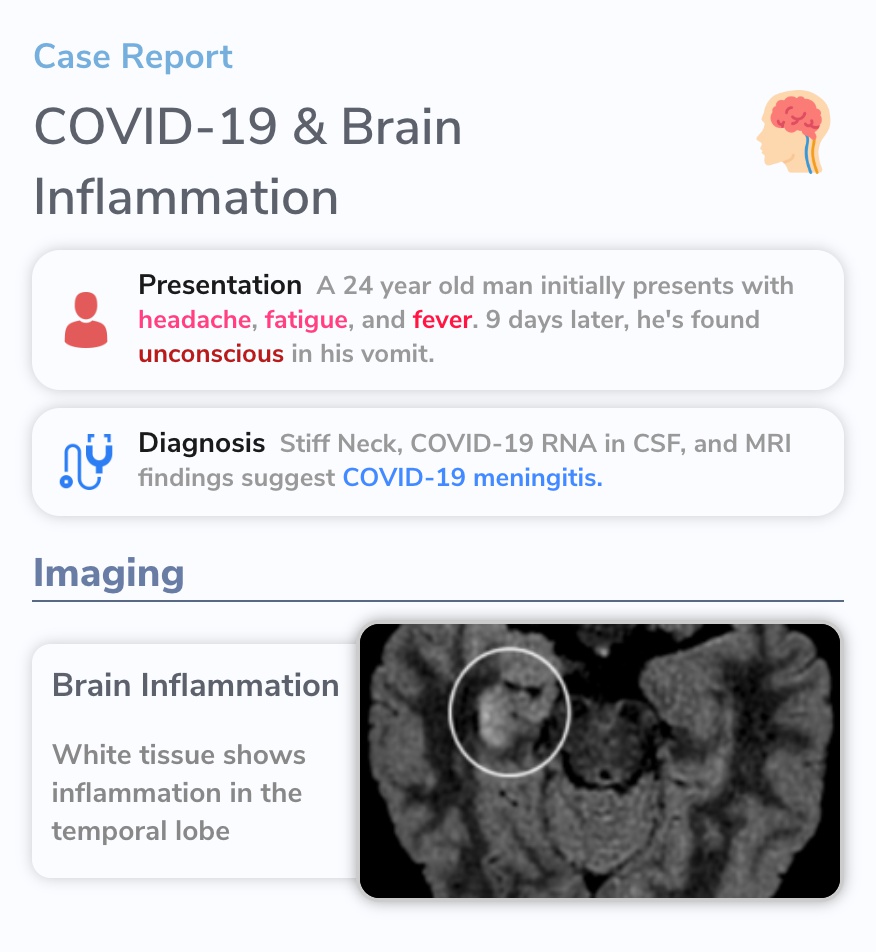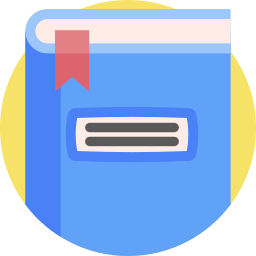 "A brain MRI showed hyperintensity along the wall of right lateral ventricle and hyperintense signal changes in the right mesial temporal lobe and hippocampus, suggesting the possibility of SARS-CoV-2 meningitis. This case warns the physicians of patients who have CNS symptoms."
A first case of meningitis/encephalitis associated with SARS-Coronavirus-2
How COVID-19 infects the brain
Because this is such a new virus, scientists don't yet have a clear answer on what causes brain inflammation. When you get a cold or the flu, you typically aren't afraid of losing consciousness and getting brain damage. However, COVID-19 appears to be different.
One potential mechanism that has been proposed based on data from other coronaviruses, is that COVID-19 enters the brain through the nose.
Your nose contains direct connections to the brain.
The virus then can affect cells in the brain, though not necessarily neurons
This then causes inflammation as your immune system tries to fight off the virus.
This inflammation can then damage your neurons causing neurological symptoms.
Theory: How COVID-19 Infects The Brain
COVID-19 likely first enters through your nose, which connects to the brain
It then infects cells in the brain, though not necessarily neurons.
This infection then leads to inflammation from your own immune system.
Inflammation then damages your neurons, causing symptoms.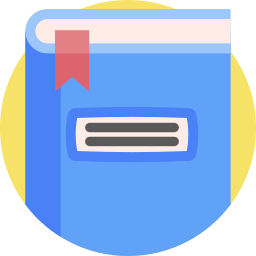 "Based on the recent evidence for the presence of SARS‐CoV‐2 host cell entry receptors in specific components of the human nervous and vascular tissue, a neural (olfactory and/or vagal), and a hematogenous—crossing the blood–brain barrier, routes have been proposed. "
Possible routes of SARS‐CoV‐2 invasion in brain: In context of neurological symptoms in COVID‐19 patients
Most Common Brain Symptoms of COVID-19
As a result, this manifests itself in a wide variety of brain symptoms.
In a study looking at 125 patients with COVID-19 and brain symptoms, they found that the most common was a stroke. This was expected given COVID-19's ability to cause clots.
Strangely enough, some patients also had altered mental status and even psychosis. This suggests that COVID-19 and the brain inflammation it causes can actually manifest in psychological symptoms.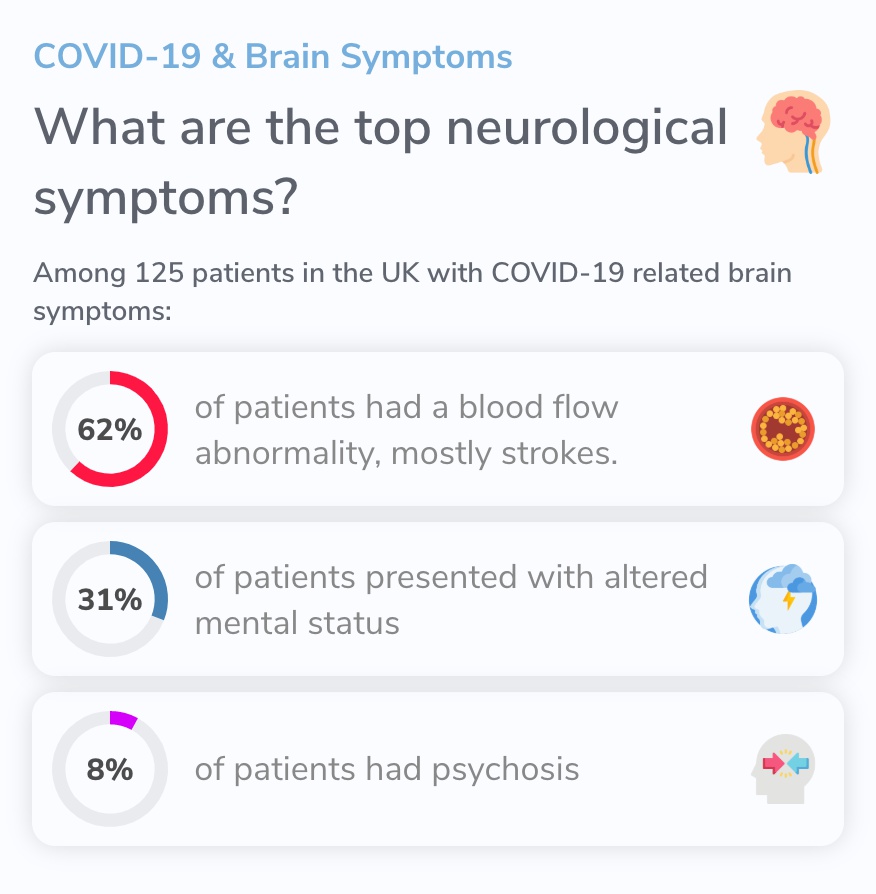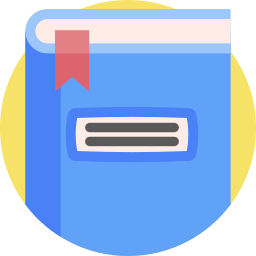 "Altered mental status was the second most common presentation, comprising encephalopathy or encephalitis and primary psychiatric diagnoses, often occurring in younger patients. "
Neurological and neuropsychiatric complications of COVID-19 in 153 patients: a UK-wide surveillance study
Of course, all of this research is still early and there's so much more to be learned about this mysterious virus. Fortunately, the more severe symptoms are rare particularly in the young and those without pre-existing conditions.
What we do know is that it's more important than ever to stay safe and stay distanced.