Gaming vs Social Media & Depression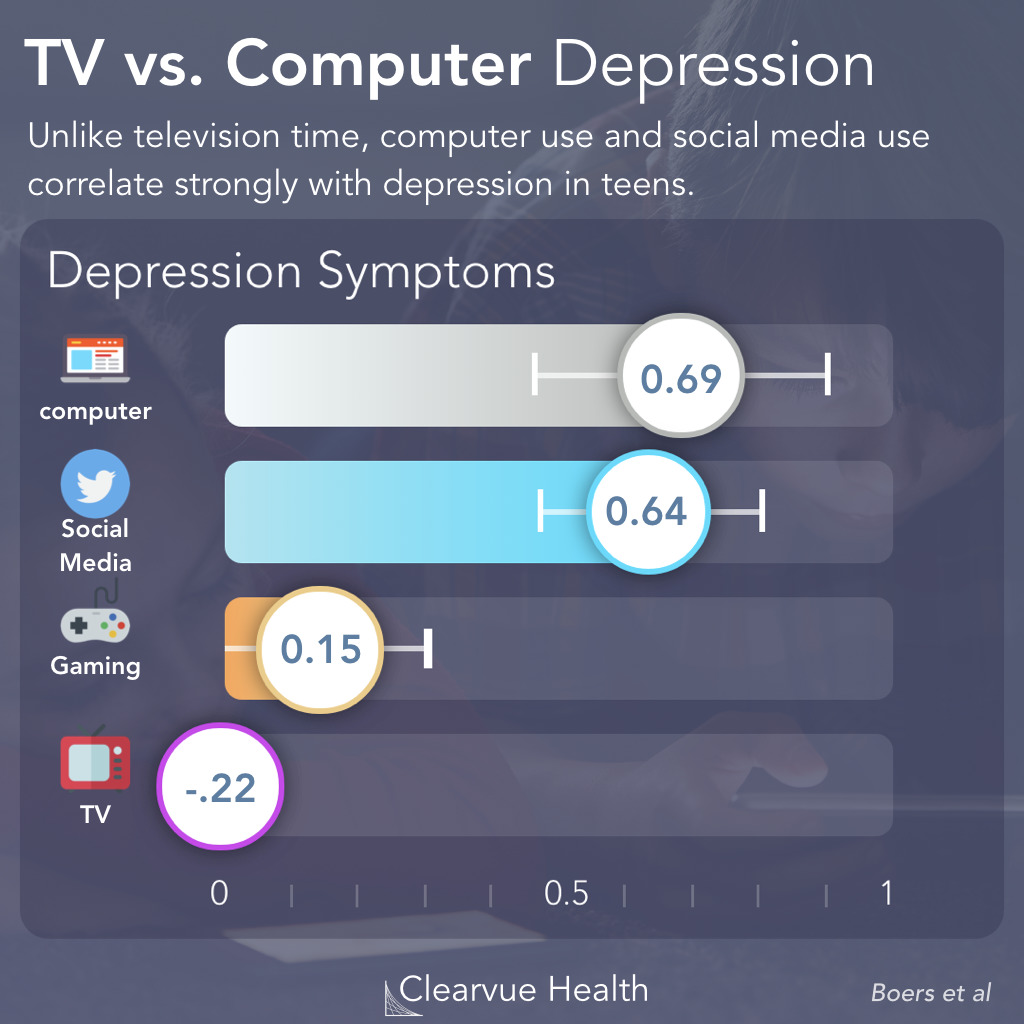 There has been a lot of debate on what is more damaging to teenagers: video games, television, or social media?
No parent likes watching their kid play video games instead of doing homework. Many parents would also prefer their kids to play sports instead of watching television. But, is social media or computer use any better?
A new study shows that social media and computer use may actually be worse than gaming and watching TV, at least in terms of self-esteem and depression symptoms.
Using social media is strongly associated with more depression symptoms. This means that teens who use the most social media also have the most depression symptoms.
Surprisingly, video games and television were not associated with depression symptoms. Neither of these activities had any significant impact on depression.
Source: Association of Screen Time and Depression in Adolescence
More Social Media Use = More Depression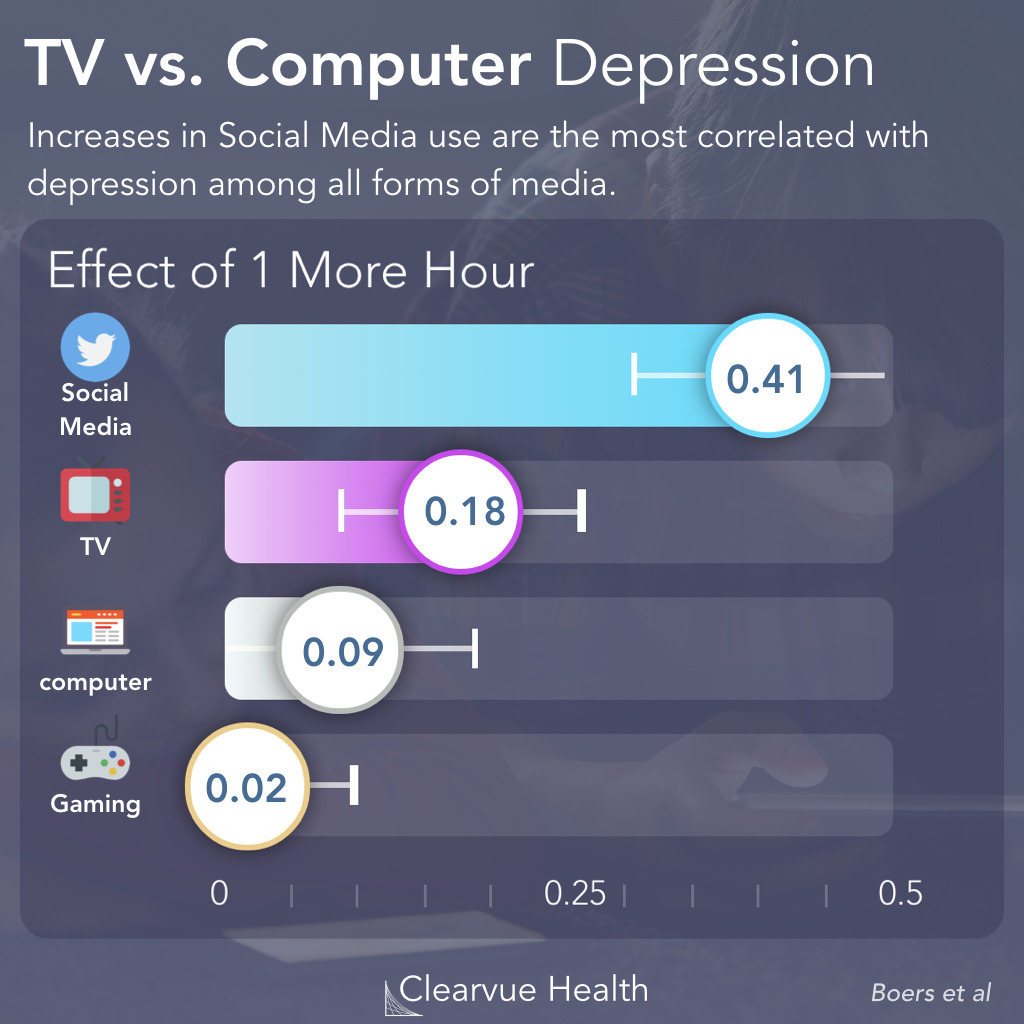 When a teenager begins watching a lot more television and using a lot more social media, it may be a sign of depression.
Increased social media use over time was most strongly correlated with depression.
However, picking up a new video game habit was not.
Source: Association of Screen Time and Depression in Adolescence
Social Media Decreases Self Esteem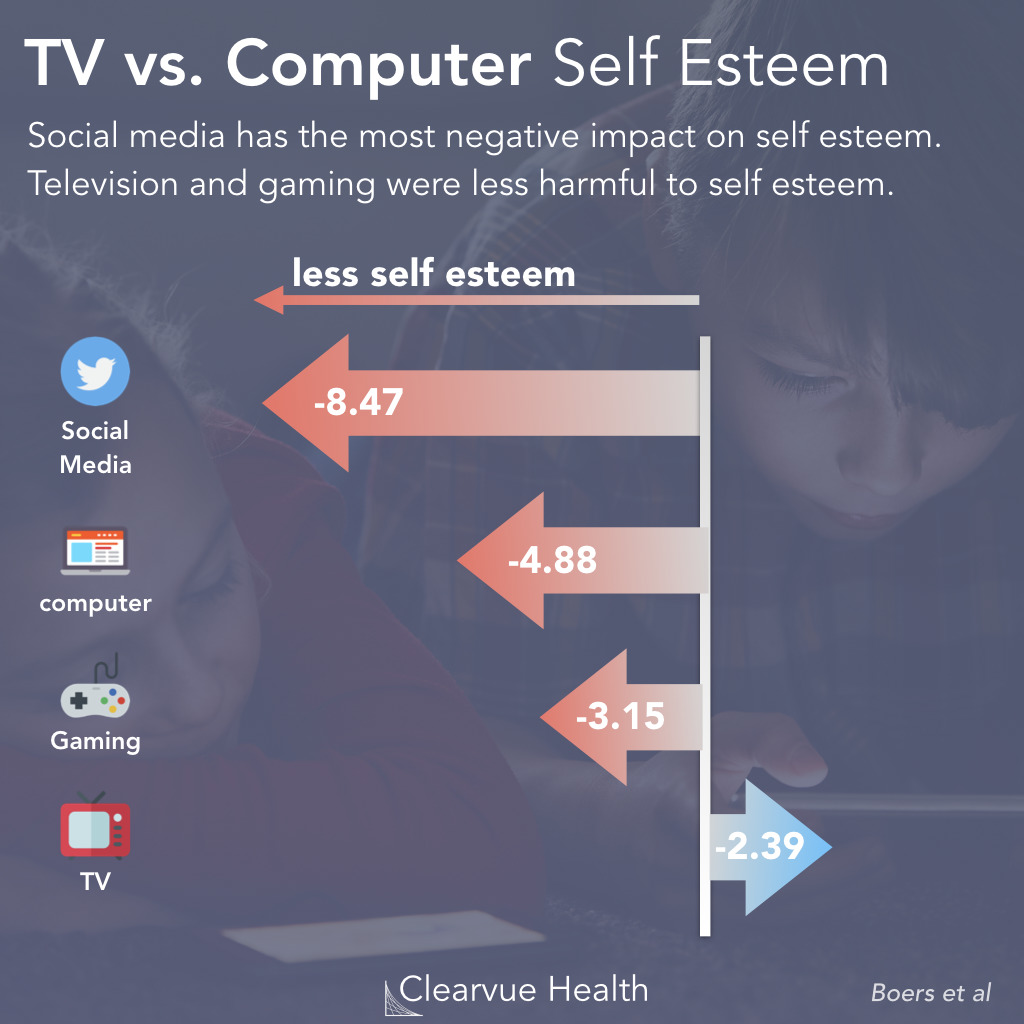 There has been a lot of talk about how social media makes people feel worse about themselves. It's hard not to feel a bit of FOMO when we see vacation photos from exotic places. When our newsfeeds are filled with airbrushed photos of others, it can be hard not to feel a little worse about ourselves.
This data in teens shows that this is a real mental health issue. Teenagers who use the most social media also had the lowest self-esteem.
Meanwhile, watching TV and playing video games had relatively little correlation.
Keys to Health
This research suggests that video games may not be as harmful to teenagers as social media.
Teens are particularly vulnerable to the negative influences of social media.
Unfortunately, social media use is less visible to parents and others than playing Xbox in the living room.
Based on this research, parents and teens should work towards spending less time on social media in general. Gaming, on the other hand, might not be so bad. After all, a collaborative experience on Call of Duty with friends is, at its core, still a fun, collaborative experience.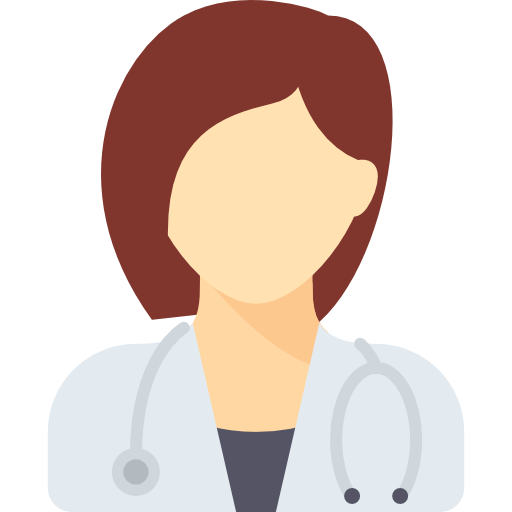 Expert Opinions
Increasing Suicides in Teens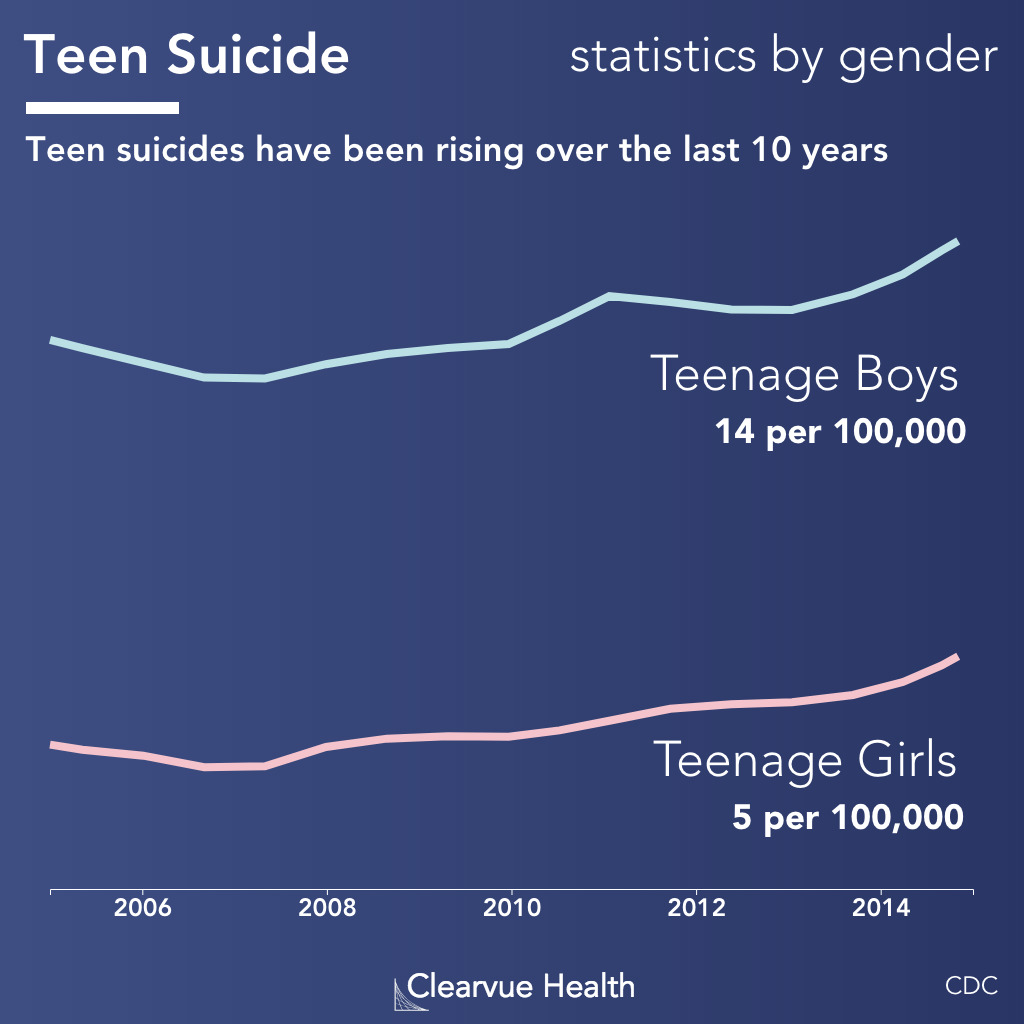 This data is particularly relevant in the context of increasing suicides in teenagers.
There has been the uptick in the number of teen suicide recently, and experts are baffled at the reasons.
The dramatic increase in social media use suggests a possible cause.
Signs of Suicide Risk in Teens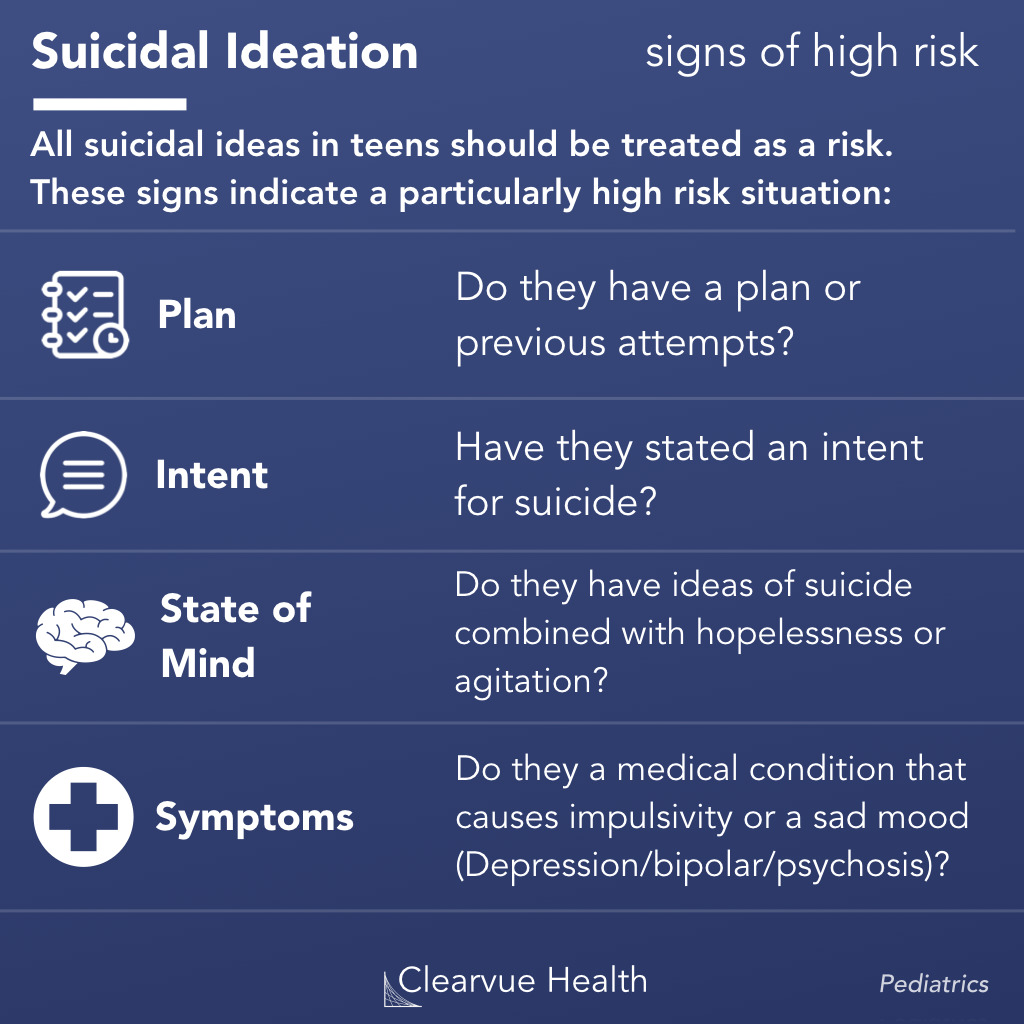 In order to provide a better understanding of suicide and the risks behind it, we've summarized several known factors that indicate a particularly high risk for teens with suicidal thoughts. All suicidal thoughts should be treated seriously, there is no such thing as a low risk suicidal thought.
These were based off of a paper published by the American Academy of Pediatrics, the leading body of pediatricians in the United States.